For many organizations, a main barrier to digital transformation is the lack of resources to assess what they need and take action on the areas that need investment. TechSoup's Digital Resilience Program addresses these challenges by working with funders to build the digital capacity of the nonprofits they work with.
Here's how TechSoup Africa helped a Zambian NGO make a few strategic changes to its technology systems that immediately helped the organization be more effective and have an improved security posture.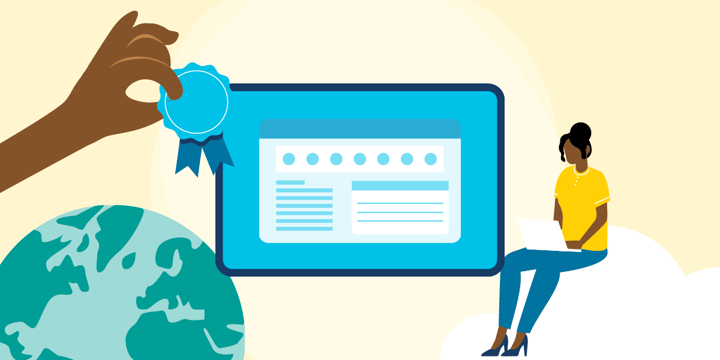 Common Cause Zambia
Common Cause Zambia (CCZ) engages communities and provides opportunities for participation in governance to challenge and hold governing bodies accountable in Zambia. It empowers citizens to scrutinize government commitments to improved service delivery and poverty reduction and to demand that officials deliver on these promises. Due to the nature of its work, CCZ regularly faces hostile challenges to its activities and the organization itself.
In 2022, CCZ was struggling with serious security issues that caused downtime, an overwhelming amount of spam email, and general operational continuity disruptions. The organization faced frequent hacking attempts on Zoom, especially during fundraising calls, as well as targeted Internet and electricity shutdowns and an overwhelming amount of spam email. These disruptions were all aimed at disrupting CCZ's activities and causing interruptions to its operations.
CCZ had several critical issues that were the basis for the problems it was experiencing.
Staff members used personal email accounts to conduct their work rather than a centrally controlled and monitored email system.
Sensitive files were stored on personal computers or personal cloud drives without secure backups.
There was minimal collaboration between and among CCZ staff. Also, the staff was forced to work from an office, since they were using an on-premises technology environment — which at times posed a risk to their security.
The CCZ website had a number of security vulnerabilities that left its website and any data it collected vulnerable to attack and theft. Additionally, this hindered access to staff emails as these were accessed from the website platform (webmail).
A CCZ funder, Access Now, engaged TechSoup Africa to help CCZ upgrade its systems and create more digital resilience and improved digital security.
TechSoup Africa: Building Nonprofit Digital Resilience
TechSoup leveraged its experience with running digital resilience programs in its approach to supporting CCZ. The first step towards building digital resilience in an organization is to address the core and most immediate problems an organization faces. The TechSoup team started by assessing CCZ's current systems and processes to determine the causes of its security vulnerabilities. Taking into account the limited funding provided by Access Now, TechSoup Africa developed a plan to implement a few select technology changes and upgrades that would make a significant difference for CCZ.
TechSoup migrated CCZ to Microsoft 365 nonprofit licensing, providing a secure email communication and collaboration platform and cloud storage for sensitive documents. By configuring the Microsoft 365 security settings to implement multi-factor authentication, real-time email and document scanning, and other security measures, CCZ has been able to drastically reduce the number of successful cyberattacks to its systems, ensuring uninterrupted working for the team.
TechSoup addressed CCZ's website vulnerabilities. The website was moved to a more secure and efficient domain host, and TechSoup patched several website vulnerabilities. Additionally, TechSoup deployed an SSL certificate to further protect the website and ensure that data transferred between the user's browser and CCZ's web server is encrypted, which serves to protect both CCZ and the people who visit its website. These website upgrades have helped CCZ maintain both an uninterrupted web presence and secure data collection.
TechSoup also left the CCZ team with a list of technology solution recommendations that they can pursue over time to continue to build their digital resilience.
Because TechSoup only works with nonprofits, the team was able to quickly identify the above interventions and the nonprofit technology discounts available that would make a significant difference to CCZ. Those interventions have enabled CCZ to create a more secure and efficient operating environment and therefore spend less time mitigating cyberthreats and more time on building accountability for governing bodies and empowering individuals to engage in governance discourse.
About TechSoup's Digital Resilience Program
The Digital Resilience Program packages the accumulated knowledge, services, and partnerships of TechSoup into one program. The program gives nonprofit organizations the opportunity to accelerate their digital transformation through expert assessment, strategic recommendations, and funded technology implementations to help nonprofits succeed in a rapidly changing technology landscape.
Top photo: Shutterstock