The environmental implications of healthy, clean streams and rivers are far-reaching. The mismanagement of this precious resource can affect everything from the water we drink to the food we eat. In Washington state, for example, if streams and rivers are depleted through unsustainable management, the already delicate balance of salmon and steelhead activity can be drastically impacted.
Washington Water Trust (WWT) is dedicated to protecting water flows across Washington state. It accomplishes this through a variety of means, most prominently by purchasing or leasing water from water rights holders in order to permanently or temporarily leave the water "instream." It also works with current water rights holders to employ more efficient management of their water, including irrigation best practices and more sustainable (and profitable) crop cycles.
Water Consumption: a Growing Concern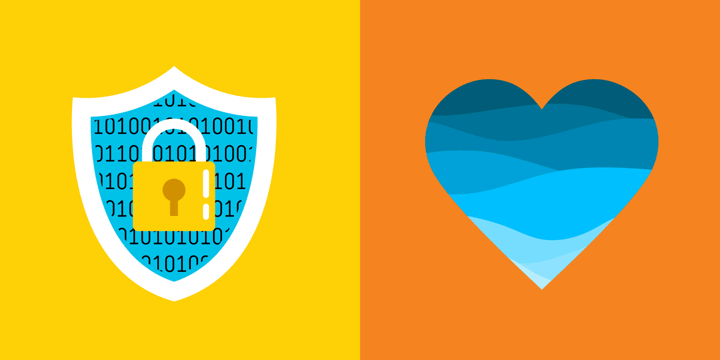 As the world's human population has grown, so has our demand for fresh water. More drinking water is needed, as are large amounts of water for growing crops, raising livestock, and supporting aquatic life in our lakes, streams, and rivers.
WWT addresses these needs using market-based incentives and collaborative partnerships to ensure that water is protected instream when and where it is needed most for fish, farms, wildlife, and people.
Throughout all of its activities to protect and conserve water, the Washington Water Trust collects a massive amount of critical and extremely sensitive data. When it came time to upgrade its servers to Windows Server 2016, it needed to find a product compatible with its new infrastructure.
After extensive research, Washington Water Trust's IT consultant Stephen Stutz decided on Veritas System Recovery. And to save money, he decided to acquire the software through Veritas for Nonprofits at TechSoup.
A Backup Solution Fit for an Important Cause
Losing data would deeply impact Washington Water Trust's mission to protect streams and rivers at critical times throughout crop and fish migration cycles. From a technical standpoint, the organization uses a "host virtual machine" to power a number of remote devices with computing power. Veritas System Recovery has the capability to provide an efficient backup solution in this scenario.
"Disaster recovery is a top priority. Having the ability to recover systems seamlessly is very important," said Stephen.
Washington Water Trust has yet to encounter a disaster scenario in which it would need to use Veritas System Recovery (VSR). However, the fact that its data remains protected is invaluable to the organization.
"So far we have not had to recover any data using VSR, but if we ever do, it will allow us to continue business as usual while the recovery process takes place," explained Stephen.
Additional Resources: Nonprofit Data Backup and Recovery