The International Labour Organization estimates that there are 40.3 million victims of human trafficking globally, taking into account those who are forced into labor and unwanted marriages. This is a chilling reality. The U.S. Department of State recognizes human trafficking as modern-day slavery, and it remains a multi-billion-dollar, transnational, illegal, and devastating industry.
Traffickers employ sophisticated methods to run their operations, using tools like blockchain, social media, and GPS technology to increase their ability to exploit people for profit. They also abuse the law in order to make it difficult for victims of this crime to achieve freedom. They take people's personal documents (such as passports), steal their identities, and force them to commit crimes. Furthermore, victims often endure psychological, emotional, and physical abuse in the process.
ALIGHT (Alliance to Lead Impact in Global Human Trafficking) founder Marianna Kosharovsky wanted to fight back. An experienced lawyer, she developed an organization dedicated to unlocking a fresh start for human trafficking survivors. Although it's currently focused on Colorado, ALIGHT has also been serving other states. It connects survivors to pro bono attorneys who provide advocacy, counsel, and representation on legal issues ranging from child custody to bankruptcy and criminal records.
ALIGHT is an example of a growing number of nonprofits that leverage technology to better realize their mission goals. In this case, ALIGHT connects pro bono legal expertise to clients in need through the use of 4Bells, a mobile app produced by Caravan Studios, a division of TechSoup.
Matching Critical Needs with Valuable Resources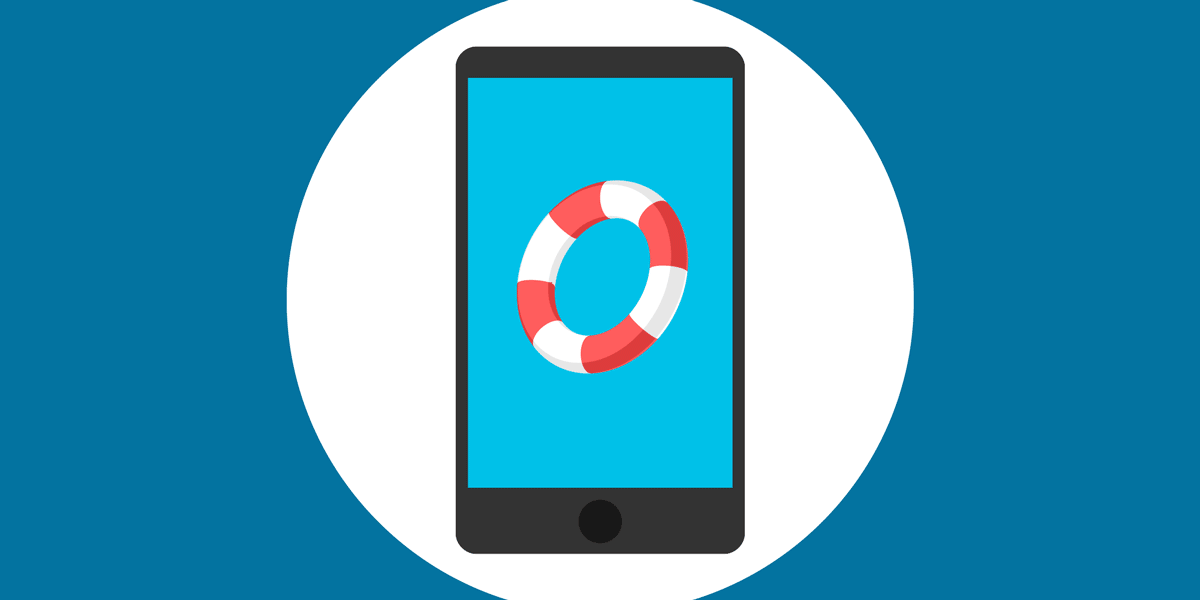 Marianna and the ALIGHT team drew on her prior experience representing victims of labor exploitation and human trafficking to craft an effective approach to her organization's mission.
"Coming from a legal background, I knew we could have more impact on survivors if we had a better way to address the range of issues specific to each survivor's situation," she explained. "Thus, we turned to using technology to harness untapped legal expertise and then scaled the solution. At ALIGHT, we have a multidisciplinary team with backgrounds in human trafficking, law, and technology, and we are working to address the problem in a meaningful and creative way."
Trafficking survivors remain vulnerable to abuse and "re-trafficking" as a result of the lasting consequences from their experience — both from abuse and from legal complications. For these reasons, it's important to connect survivors to free, critical resources as swiftly as possible.
And that's precisely the area where 4Bells has been able to support ALIGHT's mission.
"On one side, we work with service providers and the ALIGHT intake advocate (a licensed clinical social worker) who interact with the survivors and post their requests for the legal services on the app," Marianna noted. "On the other side, we have been building an army of pro bono attorneys with expertise in different areas of family law, civil law, and criminal law who can respond to the requests through the app.
"The connection of the two sides happens through 4Bells. We are very pleased to be working with Caravan Studios since 2016 on implementing this community-driven solution."
This year, ALIGHT reached an impressive milestone: two separate instances in which attorneys in its network responded to a request for legal assistance within three minutes.
ALIGHT's efficacy has also further inspired Caravan Studios to dig more deeply into developing solutions for some of the world's most at-risk groups.
"ALIGHT's specific use of 4Bells has animated our imagination to consider the needs and interventions that assist in the provision of services to survivors of human trafficking," said Sarah Washburn, director of community engagement at Caravan Studios. "Our work with anti-trafficking, domestic violence, and sexual assault agencies over time has produced the Safe Shelter Collaborative, a program to help find shelter faster for survivors."
Caravan's work with ALIGHT marks a new chapter in its mission to provide safety and support to victims of domestic and sexual violence and human trafficking. And ALIGHT's use of software developed by Caravan Studios increases its ability to help its target groups. It's a type of mission-driven ecosystem that has the ability to expand beyond itself, building a greater potential to create lasting change.
Keeping Employees and Devices Secure
To protect the devices and personal information of everyone who works with ALIGHT, ALIGHT recently started using Norton Security Deluxe obtained through TechSoup. It's an important component to keeping ALIGHT's operations running smoothly and securely.
"Nonprofits, like other businesses, are responsible for data security, but often, having the right technology and support within a nonprofit organization can be a challenge. Beyond doing the core work of serving survivors, ALIGHT's community includes attorneys, service providers, donors, email subscribers, and other supporters whose sensitive information we must protect," Marianna commented.
"After researching different products, we found Symantec was a good match to protect this information so that we can continue building our network to help survivors of human trafficking."
She added that joining TechSoup was crucial in her organization's ability to access the software.
"Like many nonprofits, ALIGHT seeks to minimize operational expenses so that the bulk of donations and other funding can be focused on the mission of the organization. TechSoup's donation program helps to achieve this objective," she explained.
A Growing Capacity to Fight Human Human Trafficking
With operational systems secure and a mobile tech solution to support its mission, ALIGHT can continue to grow. It will amplify its impact as it serves more Colorado regions and eventually the nation. It recently hosted a headline event at this year's Denver Startup Week titled Tech for Good: Lessons of a Startup Nonprofit. This opportunity helped to showcase ALIGHT's thought leadership around the ethical use of technology to assist human trafficking survivors.
All of this progress translates both to more services for human trafficking survivors and to increased awareness of the issue. In fact, ALIGHT's work also continues to inspire Caravan Studios to do more.
"Caravan Studios is deeply invested in working with communities to solve local problems, and we're thrilled that 4Bells is helping ALIGHT provide critical services," said Sarah Washburn. "We continue to learn from ALIGHT, and we're excited to see what they do next."
Additional Resources: Data Protection for Nonprofits