Veritas Backup Exec (Veritas BE) is a fantastic tool designed to protect your valuable data against mistakes, viruses, and disasters. Setup and configuration are very user-friendly, and the intuitive interface makes it easy to understand where your data is being stored. In the event of a problem, Veritas' disaster recovery systems can have all of your data restored to the same or dissimilar hardware in minutes, with almost no downtime.
Some great new perks of Veritas BE 20.6 include more flexible deployment options, deduplication to on-premises storage, and GDPR Guard, which helps you to comply with regulations without even thinking about it. Read on for our rundown of our favorite new features.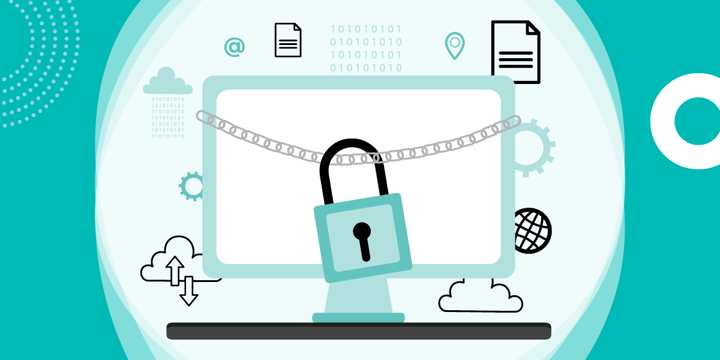 Ransomware Resilience
In May 2019, Veritas introduced the Ransomware Resilience feature. This increases security by blocking write requests from sources that aren't trusted. This means that only trusted and approved contributors can upload data to your BE account.
While it might seem strange for a backup tool to stop data from backing up, this feature protects your systems against ransomware. Ransomware is a kind of malware that attempts to lock and encrypt computer data, usually in order to demand money in return for restored access to the victim's files.
Oxfam India was the victim of one such attack, but thanks to Veritas BE it emerged unscathed, with its financial systems back up and running within hours. It's impossible to overstate how important it is for nonprofit organizations to protect their data, especially when it is the sensitive personal details of beneficiaries.
Smart Meter: Data Management Made Simple
Veritas' new Smart Meter processes your usage trends, helps you plan and budget, and notifies you if you are approaching your storage limits. The tool reports in near real time and presents data in a digestible manner, in keeping with Veritas' intuitive, easy-to-use interface. Easily share your usage data and view the breakdown of data by license type and BE product version.
Smart Meter's easily digestible graphics and helpful notifications can save a huge amount of time, which can be better spent working to achieve your organization's mission. A tool capable of automating the process of analyzing your usage data is invaluable, especially in small nonprofits that are short on money, time, and staff.
Amazon S3 Intelligent Storage Tiering and IA One Zone
Veritas Backup Exec now makes use of two great storage features from Amazon Web Services, which work together to save you money and time.
IA One Zone stores infrequently accessed data within one Availability Zone. This is a great option for storing extra backup copies of data that you can easily re-create, while still being able to quickly access items when you need them. It integrates with other AWS storage solutions, so you can also use it as inexpensive storage for data replicated from another AWS region.
IA One Zone also integrates with AWS's Intelligent-Tiering. This is the first cloud storage class that automatically saves costs by moving data between two tiers based on access patterns. This could be a huge help to you if your data access patterns change frequently or are unknown. Intelligent-Tiering moves items that have not been accessed for 30 days to the infrequent access tier and leaves items that are often opened in the tier optimized for frequent access.
For nonprofit organizations, the incremental cost savings can add up. These new integrations from Amazon Web Services (PDF) continue to make Veritas BE a more efficient and cost-effective choice for nonprofits looking to save time and money in their organization.
Backup Exec Accelerator and Resilient Change Tracking
These features make the backup process faster and more efficient. Backup Exec Accelerator, introduced in the most recent update, allows you to constantly perform incremental backups. This significantly reduces the time spent performing data backups.
Resilient change tracking is a clever addition that recognizes change in data blocks and backs up only those that have been modified. Both of these just add to the attention to detail offered by Veritas, continually working to improve the efficiency of their tools.
For Big Brothers and Sisters of South Texas, the constant backups and quick restoration process have saved a tremendous amount of time. Thanks to Veritas, this can now be used to empower vulnerable young people in their community.
Put Your Mind At Ease
Veritas BE is a solution designed with uncompromising security at its heart. These and the many other new features continue to make the tool more efficient, more effective, and more straightforward for the user. And with the great discounts offered to nonprofits through TechSoup, Veritas BE 20.6 is a fantastic choice for many organizations.
More Resources