Today, leading technology companies are increasingly focused on a strong commitment to corporate social responsibility. Numerous companies develop a code of business ethics and commit to environmentally sustainable practices. Many also pursue a diverse workforce, and donate and offer discounts to individuals and nonprofits who are doing good in the world.
Since 2008, Symantec has released an annual Corporate Responsibility Report (PDF), a document outlining its commitments to ethical operations, workplace diversity, the environment, and positive social impact. The 2018 report, published last month, details the progress made on these commitments. It also offers insights and information about how Symantec is working to make the world a better, safer place.
Symantec is looking for feedback on its 2018 Corporate Responsibility Report via a brief survey, and input from the nonprofit sector is crucial. TechSoup is a key partner in Symantec's product donation program, its largest mechanism to support the nonprofit community. We are excited to share both the report (PDF) and the survey with our community.
There's also an incentive: Three random respondents that mention either TechSoup or an organization in our partner network in question number nine will receive US$1,000! This incentive is available to respondents anywhere in the world.

Below are a few takeaways of the report. We encourage you to read it in its entirety and respond to the survey. Your input will be used to help shape future programmatic and reporting priorities.
Reduced GHG Emissions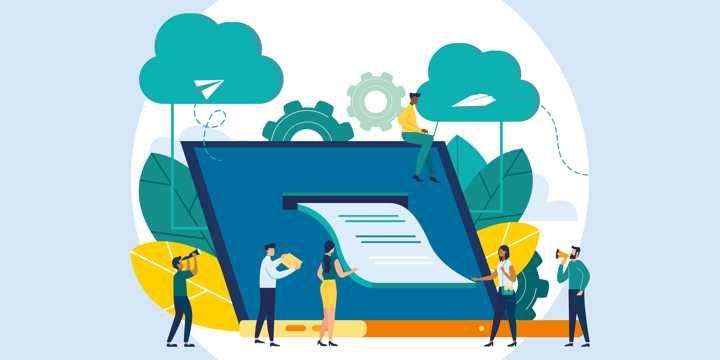 In 2016, Symantec set out to reduce its scope 1 and 2 greenhouse gas (GHG) emissions by 30 percent by 2025. In 2018, it exceeded this goal, reducing emissions by 32 percent in just three years. Symantec surpassed its goal mainly through physical space consolidation that led to a significantly reduced carbon footprint. It also reduced emissions at its Mountain View headquarters with a new zero-carbon electricity contract.
Symantec is now developing a new scope 1 and 2 GHG reduction goal. It's also creating its first scope 3 GHG emissions goal. Scope 3 GHG goals address emissions that are a result of a company's activities but that are not directly under a company's control.
The Symantec Cyber Career Connection (C3) Program
Since its launch four years years ago, Symantec's Cyber Career Connection program (Symantec C3) has aimed to get young people from diverse backgrounds excited and prepared for a career in cybersecurity. This year, Symantec took a moment to measure the program's success. Here are some key findings:
Overall, more than 10,000 students have been reached through cybersecurity career awareness efforts since the program began.
The Symantec C3 training program has a 79 percent graduation rate.

Six hundred seventy-two people have participated in the program since its inception.
Seventy-one percent are underrepresented minorities in technology.
Twenty-five percent are female.
Twenty-three percent are veterans.

Symantec C3 interns have been placed at more than 115 companies, 20 percent of which are in the Fortune 500.
Eighty-two percent of graduates are employed in cybersecurity or are pursuing additional degrees within six months of graduating from the program.
Youth Education Initiatives
Children in foster care are uniquely vulnerable to identity theft. Foster youth move from home to home frequently, and their personal data changes hands several times. This situation can make protecting against identity theft a challenge.
To address this issue, Norton by Symantec and LifeLock (which was acquired by Symantec in 2017) have leveraged their industry expertise and security products to create the FAST program. The program raises awareness of the realities of identity theft among foster youth.
In fact, Symantec designed this program to leverage its employees' expertise in identity protection so that they could educate foster youth on how to prevent or resolve identity theft. Employees are offered the opportunity to volunteer as mentors, create educational materials, and serve as policy advocates.
Symantec and LifeLock have also partnered with the national Parent Teacher Association (PTA) to build The Smart Talk, an online tool that promotes responsible digital citizenry among youth. The Smart Talk brings families together for productive discussions surrounding the appropriate use of technology, devices, and online behavior.
If you are interested in learning more about Symantec's corporate responsibility efforts, read its 2018 report (PDF), which also includes detailed data and program statistics. For example, you can find a detailed breakdown of Symantec's workforce by age, race, and gender on pages 19 to 21. And be sure to take the survey afterward and mention TechSoup in question number nine for a chance to win US$1,000!