Digital security threats to the NGO sector around the world have never been more real. Cybercriminals everywhere have become increasingly bold, and NGOs are in no way immune to these dangers. In fact, as a result of smaller budgets and limited staffing resources, NGOs are of particular interest to hackers looking to find any gap in their IT security measures.
TechSoup is committed to providing the sector with protections against these threats, and since 2002, we've partnered with Symantec to deliver a product donation program that does just that. Now we've expanded this program to provide product donations in 206 of the 236 countries and territories we serve. This will supply crucial security and data protection to organizations that need it the most.
"This data could be the address of a woman receiving services from a domestic violence shelter or the name of a refugee fleeing persecution," says Tess Hetzel, corporate responsibility manager at Symantec. "Information security is one of the most critical elements for these nonprofits, and threats are only increasing. With this expansion, we are going to reach some of the world's most vulnerable populations, and our products will be helping play a role in ensuring their safety."
Over the past 17 years, we've helped distribute 3.7 million Symantec licenses to civil society. To date, this has helped more than 100,000 nonprofits and public libraries in 56 countries. This is equal to the distribution of $268 million in fair market value of Symantec products to organizations working every day to make the world a better place.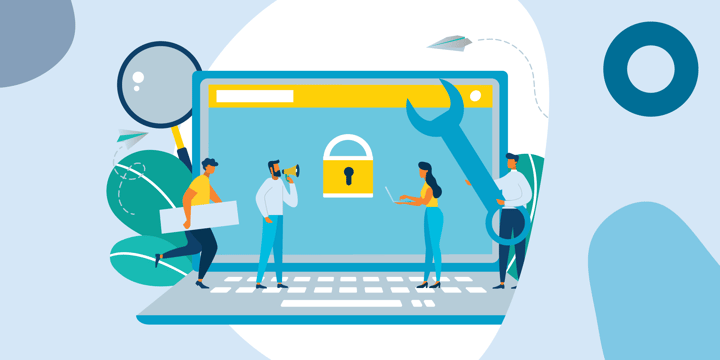 Core Symantec Products Now Available to NGOs in Nearly Every Region of the World
While a wider selection of Symantec products is available to U.S. nonprofits through the TechSoup catalog, three core offers are available to every NGO in TechSoup's Global Expansion Program.
Symantec Endpoint Protection Small Business Edition (SBE)
Symantec Endpoint Protection SBE protects networked laptops, desktops, and servers. It's powerful software that defends against viruses, worms, Trojan horses, spyware, adware, rootkits, and threats not seen before ("zero-day attacks"). It is suitable for organizations with 5 to 100 endpoints. Technology administrators can manage endpoints through the cloud rather than locally on a management server. This means that security measures can be managed from anywhere, not just a local server.
Symantec Endpoint Protection 1-Year Subscription
This product brings all the functionality of Endpoint Protection SBE, but it is more suited to organizations with more than 100 endpoints. Also, endpoint management software must be run on a local server — which is preferred by some organizations, particularly those with unreliable Internet connectivity.
Symantec Mail Security for Microsoft Exchange with Antivirus 1-Year Subscription
Symantec Mail Security for Microsoft Exchange combines antivirus and anti-spam technologies with flexible content filtering. It can be used with Exchange Server 2007, 2010, 2013, or 2016. This solution is extremely valuable to nonprofits in its ability to prevent spam and phishing attacks.
More Security Means a Stronger Civil Society
As the world becomes increasingly digital, NGOs are faced with a growing need to keep pace.
"Our corporate responsibility program is centered around creating a more secure and sustainable future, for everyone," says Jaime Barclay, director of corporate responsibility at Symantec. "Nonprofits have the same risks and infrastructure needs that companies have, without the ability to cover those costs. Product donation is our largest mechanism to support the nonprofit community, and we're proud that our sophisticated security solutions can help a growing list of important organizations keep their data secure."
She continues by noting that each year, Symantec provides these much-needed solutions to nearly 22,000 organizations, including those that protect refugees, those that keep kids healthy, and those that build better watersheds.
"We are proud to be able to fill a vital need with superb products and cybersecurity expertise that helps these organizations secure their most important data," she says.
TechSoup is dedicated to supporting civil society across the world with the technology and information needed to effectively power organizations' capacity for doing good. And with the expansion of this key partnership, we're now able to provide an unprecedented number of NGOs across the world with the cybersecurity they need.
Additional Resources: Security for NGOs