Over recent years, it has become more and more apparent that our environment is fragile. It has been damaged by years of exploitation, and it is in need of care now more than ever. TechSoup is dedicated to supporting organizations doing just that, by providing them with the technology they need to continue their work to the fullest extent.
Hamilton Conservation Authority and EarthCorps are two such nonprofits. Operating in Hamilton, Ontario, and Puget Sound, Washington, respectively, both of these nonprofits work tirelessly to preserve precious natural environments. This work is essential in order to maintain healthy waterways, preserve biodiversity, and enable access to natural beauty for future generations.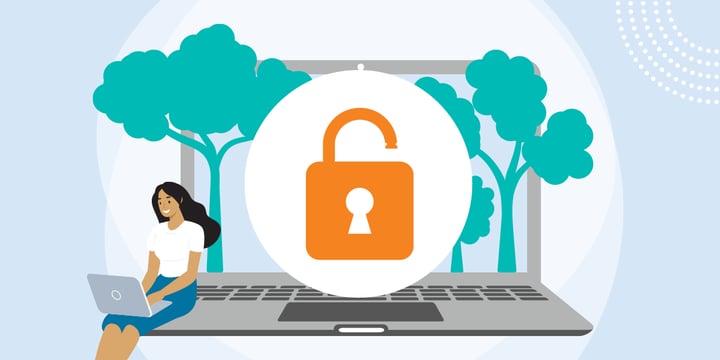 Ensuring a Healthy Watershed Area for Everyone
Hamilton Conservation Authority exists to ensure a healthy watershed area for everyone. This includes protecting local ecosystems, managing Ontario's water resources, and continually creating educational experiences for those looking to learn more about their natural environment. They have eight conservation areas and manage about 11,000 acres of land across the City of Hamilton, Puslinch, and the Region of Niagara.
The HCA began using Veritas Backup Exec through TechSoup in 2018, which replaced the slower and less feature-rich system it had been using previously. "It has allowed everyone to feel confident their data is safe," says IT manager Doug Mallory. With copious data being passed across multiple sites that don't have access to fiber Internet, it's incredibly important that the HCA can be sure of the security of its information.
"The TechSoup donation program has allowed the HCA to direct the large amount of saved money to making the conservation areas and watercourses more naturalized," Mallory tells us. By accessing the donation program, HCA is able to invest more fully in its mission of creating conservation areas that preserve natural wildlife and water sources.
Helping People and Nature to Thrive Together
EarthCorps provides critical services in the Puget Sound region in Washington. It provides the means for nature and people to coexist through a training program, teaching leadership, collaboration, and practical skills for restoration projects. Each year, around 50 young people undertake the training program in Seattle and help to care for the beautiful Puget Sound region. They do this by building and maintaining trails, preventing flooding through rainwater management, and filtering water through rain gardens to prevent pollution in local water supplies.
EarthCorps has also been able to redirect funds due to TechSoup donations. "TechSoup is an indispensable resource," says Marisol Morales, digital communications manager at EarthCorps. She tells us that the money saved is "available for other critical mission-related needs."
Morales tells us, "we rely heavily on technology and management tools like Veritas to keep our data secure." In a case where a user's computer was infected with ransomware, Veritas System Recovery enabled EarthCorps to quickly and efficiently recover all the encrypted files in its most recent versions. This quick recovery is incredibly important for an organization that is relied upon to preserve natural environments that many people benefit from.
Supporting Important Work with Reliable Technology
In our changing world, organizations like HCA and EarthCorps are increasingly important in order to maintain our wild spaces and ensure that they exist for future generations to enjoy. By bringing together people who are passionate about our environment, they are making it possible for people and nature to thrive alongside one another.
Both organizations have benefited from the excellent data protection and recovery software offered by Veritas. Through the TechSoup donation program, they can do this while directing as much of their funding as possible towards investing in conservation areas across our world. These precious places will only retain their beauty through the work of conservation organizations, powered by the tireless efforts of volunteers and staff who are passionate about protecting them.
Additional Resources