Cloud-based technologies are becoming increasingly common, and networking systems are no exception. Cisco Meraki networking systems and products are used across the world in a huge range of organizations. One handy feature, included with Meraki's wireless access points and switches, is the Meraki dashboard. With this dashboard, you can manage networks and devices across the world, entirely through the cloud. Read on to find out more about why Meraki's products could make your network management processes more efficient, reduce your operating costs, and remove stress from your IT team.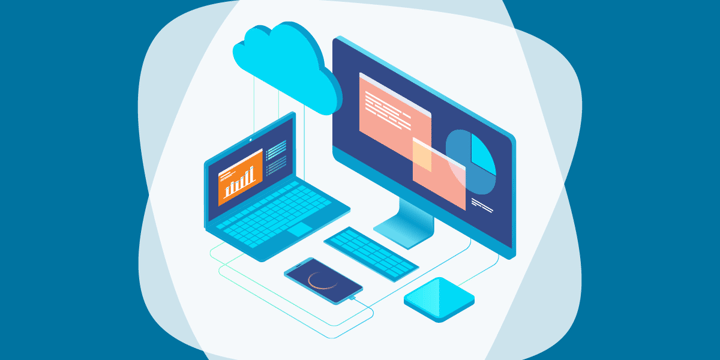 Introducing: The Meraki Dashboard
Meraki's dashboard is intuitive and entirely cloud-based — allowing you to control an entire network from one interface. It's also the industry's only all-in-one solution that allows you to manage wireless access networks (WANs), local area networks (LANs), wireless LANs, and mobile devices under one system. All of this serves to unify and simplify your network management.
Don't Let Location Limit You
A big advantage of cloud network management is the ability to troubleshoot and configure all of your devices from wherever you are. Many organizations have multiple locations worldwide, making it extremely difficult for network engineers to be physically present to configure devices and come to the rescue when things go wrong. The dashboard feature helps solve this problem, allowing IT professionals to manage devices anywhere in the world.
Keep Your Network Under Control
The Meraki dashboard allows you to add firewalls, limits, and blocks to individual devices or groups of devices. Additionally, administration access and security can be managed differently from user to user, should you need to give out different permissions and privileges. You can maintain control over who has access to your network, and know what each of your users is up to — without ever leaving the dashboard.
All Your Data in One Interface
With the Meraki dashboard, you can centrally manage all of your Meraki devices, at multiple locations, from one interface. Having a bird's-eye view of your entire network makes it much easier to spot issues and recurring patterns and to roll out configuration changes to all of your devices. Additionally, you can view each network in extreme detail, allowing you to monitor bandwidth usage by device or even by application.
Is the Meraki Dashboard Right for You?
Meraki's dashboard could make life much easier and more efficient for your IT staff — and, by extension, for everyone else at your organization. If you are managing networks in more than one location, the dashboard simplifies the process with an intuitive interface and all-in-one device management.
Your Networking Challenges, Simplified
In order to solve networking issues, it's important to visualize data in a way that is easy to understand and interpret. If your team spends more time working out what networking data actually means than acting on it, using this dashboard could make your IT team more efficient, simply by doing the tedious work for you.
The detailed insights the dashboard provides could save your team a wealth of time and stress in terms of finding the root cause of networking issues. If you currently use third-party programs to analyze your network data, Meraki's dashboard can cut out those costs too.
Investing in the Future of Your Organization
The greatest IT costs to most organizations come in the form of operational expenditure — such as time spent managing software updates — as opposed to the initial cost of purchasing equipment and software. In fact, it's estimated that 80 percent of IT costs occur after purchasing the software itself. Meraki's cloud-based infrastructure offering, while requiring a larger upfront investment than some comparable networking products, could save your organization a huge amount of money in operating costs over the coming years.
Meraki investigated the overall difference in TCO. A notable feature in their research was a case study of healthcare company CNOS, which recovered its initial expenditure in operational savings within 18 months of using Meraki's full stack of products.
Saving You Time and Money
Meraki's cloud-based dashboard is a great asset and selling point for its range of networking products. It can simplify the lives of your IT team, get your networking issues solved more quickly and effectively, and — over time — reduce the total cost of your networking systems. This, in turn, enables your organization to pursue its mission, with the full support of a reliable networking solution.
Find Out More