My grandfather wasn't all too pleased when I announced I was going to work for a nonprofit.
He asked, "What are they good for?"
My question in response: "Who helped you when, as an extremely poor kid with polio in rural South Dakota, you needed multiple medical interventions so you could walk again?"
The answer? The Shriners — one of America's most venerable nonprofits.
My grandfather's path out of poverty was paved by nonprofits who supported his health, education, and spiritual life. My own musical, theatrical, and athletic endeavors were through nonprofits. The adoption of my two sisters was facilitated by a nonprofit.
No matter who you are, the communities you grew up in — who introduced you to your friends, taught you life lessons, raised you outside the home — were almost surely guided by NGOs.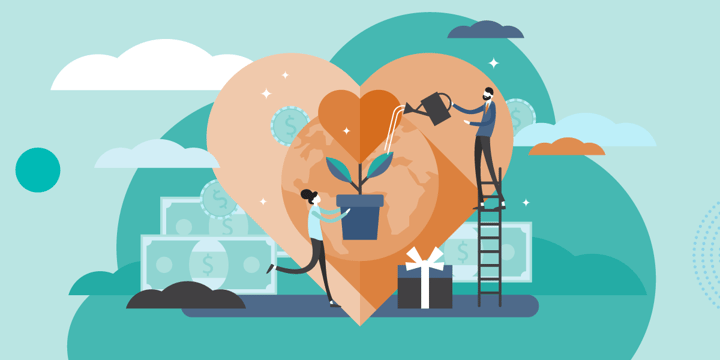 Nonprofits Need Support
But for nonprofits to do valuable work in their communities, they need support. TechSoup tries to do our part by providing transformative technology solutions, digital platforms, and events that empower people to work together toward a more equitable world.
So when the COVID-19 pandemic hit, forcing NGOs across the globe to scale programming while navigating the challenges of rapidly moving to remote work and service provision, we immediately deployed a raft of new trainings and resources to help. Through a series of webinars in the first couple of weeks, attended by more than 4,000 organizations, we began hearing about serious emerging challenges from organizations that are easy to overlook in today's crisis.
Challenges like these:
How kids in foster care will get the technology they need to continue their education during the pandemic
What a food bank can do to expand their intake process while keeping their volunteers and staff safe
How a nonprofit providing services to people with disabilities can still train staff effectively when they are sheltered in place
And so many more
These are challenges most were not prepared to face. Many are struggling to quickly retool and reinvent for remote work and services in order to both survive and serve.
Nonprofits are humanity's safety net, working diligently to ensure that no one falls through the cracks and is left behind. They were part of many of our childhoods and will be there for us when we are too old to take care of ourselves. They will have an enormous role to play in reweaving our social fabric, healing bodies and minds, and re-forming the communities they serve.
Yet, they do not have the tech support they need desperately to migrate online thanks to a crisis that removes the possibility for us to come together in person.
The TechSoup COVID-19 Recovery Fund
All of this led us to launch the TechSoup COVID-19 Recovery Fund. Through the fund, led by generous contributions from VMware, Microsoft, and the Brach Family Charitable Foundations, we will be increasing support for small social service organizations that lack the technology tools and support they need to take their services online.
We are grateful for the opportunity to do our part leveraging our reach to more than a million grassroots organizations around the planet; extending what support we can to the community level; and deploying our expertise helping nonprofits choose and use technology to help NGOs get online to the most appropriate and responsible extent possible. Because, when it comes to technology, they will have every chance to continue serving their communities now and through the recovery ahead.
Can you help support the organizations that shape our lives? Please consider a donation.