The amount of paperwork that goes through an organization can seem endless and daunting. Contracts, internal and external paperwork, and other important documents are difficult to track in hard copy. Workers spend hours printing, scanning, retyping, faxing, and using overnight mail to send for signatures — resulting in delayed transactions and poor constituent or client experiences.
A large chunk of your resources already exists digitally. However, those digital resources are probably scattered between your organization's email server and your local drive. An online document management system is an automated way of organizing, capturing, and securing your digital files. It is used primarily to track, manage, and store documents to reduce paper.
The beauty of an online document management system is that it can virtually integrate with your entire IT infrastructure. Additionally, it has saved organizations from "document disconnect" by providing a centralized location for all their documents that can be accessed from anywhere and on any device. An online document management system also ensures that files remain compliant with record-keeping regulations while helping nonprofits avoid security risks and streamline workflows.
Introducing a new system throughout an organization can be challenging. However, with the right approach and the following three tips, you can maximize the full potential of your online document management system.
1. Schedule an Internal Training Session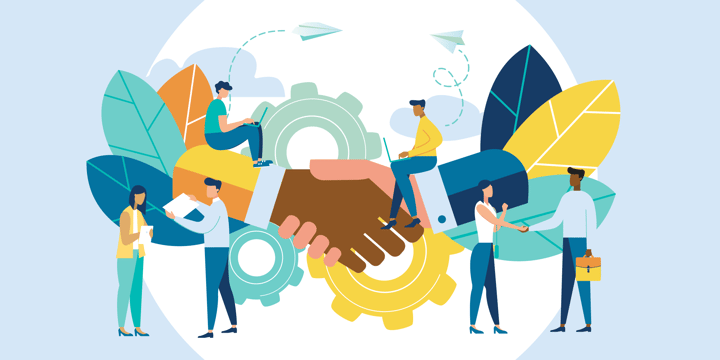 A well-organized session should take about an hour or two. It will give your staff a general idea of how to navigate your new online document management system. The administrator of the system can train individuals and their respective teams on new procedures, specifications, and revisions that need to be made in their existing workflow.
By giving employees proper designated access to their particular functions in the workflow, their accountability to use the document management solution will automatically increase. This in turn will help streamline the process as documents are prepared, shared, and tracked at scale.
2. Encourage Collaboration
Exchanging phone calls, voice messages, and emails during a workflow can sometimes get arduous. But as you manage your vital documents digitally, everyone on a project is given increased visibility to all necessary items in a workflow. By encouraging collaboration, teams across the organization can quickly gain feedback on shared documents and designs.
A study by researchers from Stanford University found that employees are more productive when they feel they are collaborating on a particular task. The study, published in the Journal of Experimental Psychology, reveals that when people feel like they are part of a team working on a task, they become more motivated as they take on challenges.
Working with a document management system like Adobe Acrobat, which is tightly integrated with Microsoft productivity applications, can be beneficial because it promotes collaboration between different teams. This also helps reduce operational costs over time and ensures not only that internal teams are collaborating, but also that your entire tech stack is communicating effectively.
3. Prioritize Document Organization and Reporting
A document management system allows you to differentiate between documents using parent folders and subfolders. Save time and avoid confusion by developing a standard naming convention for particular file types. This way, once a file is uploaded to its proper destination, it can easily be retrieved by searching for a particular word or phrase.
Document management solutions also allow for improved reporting functionality. Administrators can quickly look at data on an aggregate level and run ad hoc reports, scheduled reports, and template reports, depending on the system. Setting up weekly reports based on different teams in the organization or the type of document being sent out can ensure that documents are being tracked from end to end.
If you're running a nonprofit, time is valuable — and time saved is an immediate benefit of a document management system that leads to increased productivity. Implementing these strategies to streamline document management will provide greater visibility to business processes within your organization and will result in better workflow monitoring. Eliminating redundant, unpleasant, or frustrating tasks also leads to happier employees with higher job satisfaction, motivation, and productivity.
Additional Resources: Digital Document Management for Nonprofits