2020 was a year of unprecedented change for many of us. We began it amidst a growing pandemic that continues to affect our communities, our loved ones, and ourselves.
We watched the world as we knew it become more physically distant while we saw the power of technology bring us closer together than ever before.
The Black Lives Matter movement shook our country to its core and woke many of us up to the violent racism that pervades U.S. law enforcement and the carceral system. People marched, wrote to their legislators, and voted. And they did all of this while taking care of others in need and working through the emotions that remained.
2020 was not only a year of change, it was also a year of growth, resilience, and societal transformation.
TechSoup is also on a transformative journey. We recognize there is a significant opportunity to address past and current injustices to groups that have been historically disadvantaged and socially, politically, and economically excluded. As TechSoup celebrates Black History Month this February, we honor the decades of work accomplished by generations of Black leaders and communities to develop and uphold civil liberties for all people of all identities.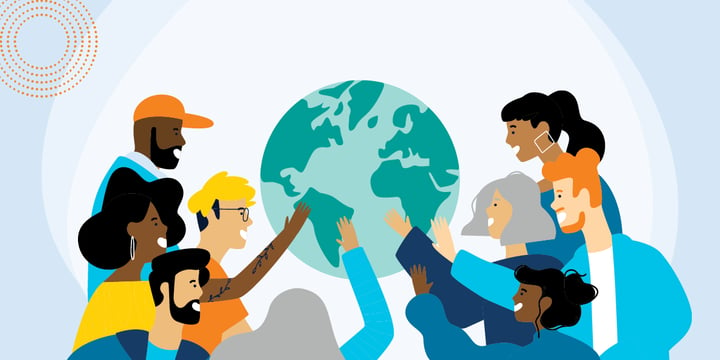 Where We Are, Where We're Going
Last June, TechSoup committed our support to the Black Lives Matter movement. To ignite our commitment into practice, we have formalized an Equity, Inclusion, and Diversity (EI&D) program with equity for our staff, partners, and the communities we serve at the forefront of the program's mission. Over the last eight months since the EI&D program's inception, TechSoup has already begun a journey toward equity transformation. Internally, we have expanded our employee resource groups to include additional affinity groups to better support the needs of our diverse staff.
Externally, we have developed partnerships with Historically Black Colleges and Universities to engage them in our internship and fellowship offerings in order to create equitable opportunities for employment for their student communities. These initiatives represent some of the many strategies TechSoup has committed to in order to manifest real, long-lasting change in our organizational culture and beyond.
As we move forward into 2021, the TechSoup EI&D program reaffirms these pledges:
Create mechanisms to standardize and measure the achievement of EI&D, including reviewing hiring, management, and partnership practices as well as organizational policies.
Ensure that EI&D remains a priority across all aspects of the organization's work.
Promote the importance of EI&D in the nonprofit sector among TechSoup's partners, affiliates, donors, and beneficiaries.
TechSoup is only at the beginning of a long road toward equity, inclusion, and diversity, but we are here to rise to the challenge. If 2020 was the year of change, 2021 is now the year of action.
Ways to Engage
For questions about the program, contact LaCheka Phillips at lphillips@techsoup.org.