Many organizations continue to grapple with how to create solutions and resources to combat racial injustice. In response, Microsoft is working to develop programs to help address systemic racism and support minority-focused nonprofits.
Recently, Microsoft launched the Nonprofit Tech Acceleration for Black and African American Communities Program (NTA). The program's mission is to match nonprofits that serve Black and African American communities with the technology and technological support to help further their mission.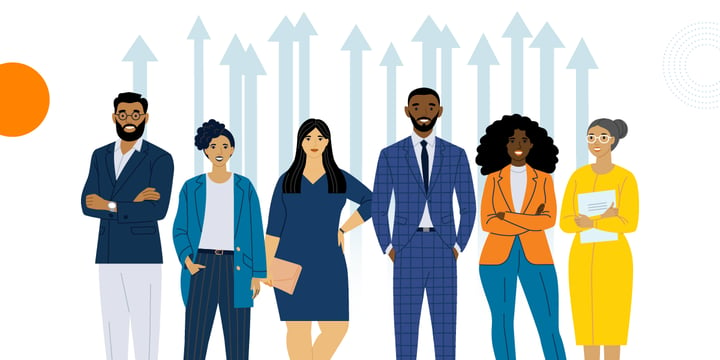 Below is an excerpt from an interview by LaCheka Phillips, TechSoup's director of equity, inclusion, diversity, and culture, with Darrell Booker, the NTA program manager. Read on to learn more about this exciting new program from Microsoft.
LP: What key factors contributed to the launch of the Nonprofit Tech Acceleration for Black and African American Communities program? Why now?
DB: Microsoft Philanthropies has been around for years and has facilitated nearly $2 billion in services and donations to nonprofits. Our leaders recognized a need to provide wraparound assistance, such as engineers to help with adoption and acceleration as well as having solutions specific to nonprofits. The reality is that nonprofits deserve the same attention corporate and commercial organizations have, as well as our financial support to make sure they can focus on their mission objectives.
Tech for Social Impact (TSI) was created about three years ago to address those needs. TSI has a team dedicated 100 percent to digital transformation for nonprofits, including a solutions engineering team who are building out solutions for nonprofits for donor management, fundraising, volunteer processes, and more.
It may be obvious to some, but others may not know the level of commitment Microsoft has to racial equity. Last June, while several organizations looked solely internally and made public pledges to hire more Blacks, have better relationships with historically Black colleges and universities, and recruit more Blacks in leadership, Microsoft's CEO Satya Nadella, made commitments that reach across all of Microsoft.
What is different about Microsoft's approach is that we asked, "What can we do outward facing and strengthen our communities?" We were already engaged in our Justice Reform Initiative, one of the first racial equity initiatives Microsoft took on. We used that model and thought intentionally about how we can help Black and African American communities experience a better way to do the work and provide greater impact using technology.
LP: What kind of impact will this program have on the nonprofit sector? The Black and African American communities?
DB: I believe the impact will be huge. Black-led nonprofits receive unrestricted funds at a 76 percent lower rate than white-led nonprofits. If a Black-led nonprofit wants to invest in their technology and digital transformation, they need unrestricted funds to do so. Without unrestricted funds, the nonprofits can only use funds designated to certain areas, which are typically not technology.
When it comes to nonprofits serving the Black community, the playing field is uneven, and they are so far behind on technology that they are unable to advance their missions. Working directly with nonprofits and providing tailored tools for better processes, reporting, and more will help level the playing field, which has a significant impact.
LP: What type of community-based organizations would be a great fit for this program?
DB: Literally, all types and all sizes — from an organization being led by one person who teaches children how to read once a week to large nonprofits and even nonprofits that were just formed. We have talked to so many people who launched a nonprofit out of the pandemic and protests last summer. When you implement new technology into any organization, the less technical debt the better. Technical debt is essentially old processes, bad workflow, and ineffective operations that require unraveling in order to move forward. It hinders innovation and progress. A newly formed nonprofit is great for our program because we can help lay the foundation.
LP: What types of assistance and resources does the program provide?
DB: For organizations registered as a 501(c)(3), we have several free products:
10 Microsoft 365 Business Premium licenses for the Office productivity suite, Teams, SharePoint, Mobile Device Management, and even more
5 Dynamics licenses for donor relationship management solutions
$3,500 in Azure credits (annually) to host websites and store data in the cloud
10 Power Apps licenses to build low- or no-code solutions to improve your workflows and productivity
Nonprofit-specific training, learning paths, and solutions
Access to a partner network for other companies and organizations that can specifically support longer-term solution development and management
LP: What is the process for organizations interested in joining this program? Where can people find more information?
DB: Organizations interested in the program should go to our website and complete the short questionnaire. Someone from our Onboarding Concierge team will reach out within two business days to schedule a welcome call to get to know the nonprofit and their mission.
The welcome calls are very important to us because they allow us to really experience the nonprofit and learn their mission and the communities they serve. The conversations also help us understand the maturation of the nonprofit, which helps us understand ways in which we can help further. We then pair each nonprofit with specialists in various areas of support based on their needs.
LP: What measures are in place to track the success of the organizations going through the program?
DB: Success looks different for each nonprofit. For some it can be as simple as receiving Office 365 or Teams for better collaboration. For us, success is when we are able to help nonprofits achieve greater impact and be better positioned for their specific mission.
LP: What is next for NTA, and what other Microsoft initiatives can we expect in the future?
DB: There are a few projects in the pipeline that will be announced later. For now, our goal is to continue to cast a wide net of awareness. I am looking forward to seeing the technological advances that will come from the work we are doing with these nonprofits — understanding their needs and figuring out how to adapt our technology to their needs.
LP: Given that today is Dr. Martin Luther King Jr.'s birthday, is there a quote that resonates with the program and its mission?
DB: Yes. "I have a dream." Our mission has that same forward-thinking message and promotes courage and resiliency as Dr. King taught. It is all about inspiration and advancing the communities that we serve.
Ways to Engage
If you know of a nonprofit that could benefit from the NTA program, please encourage them to register with the Onboarding Concierge team.
If you are interested in offering your professional services as an NTA partner, please email TSIPComm and indicate the technologies (Modern Work, Power Platform, Azure, etc.) in which you specialize.
Follow Microsoft's Tech for Social Impact Team here: