For many nonprofits, the 2020 fiscal year was unlike any other.
As CEO Rebecca Masisak said in her introduction to TechSoup's Year in Review, "This was not the year we were expecting." The COVID-19 pandemic shifted the way most sectors — including civil society organizations — do their work. TechSoup was no exception, as we rapidly moved operations around the world to remote environments to ensure minimal interruption to our mission.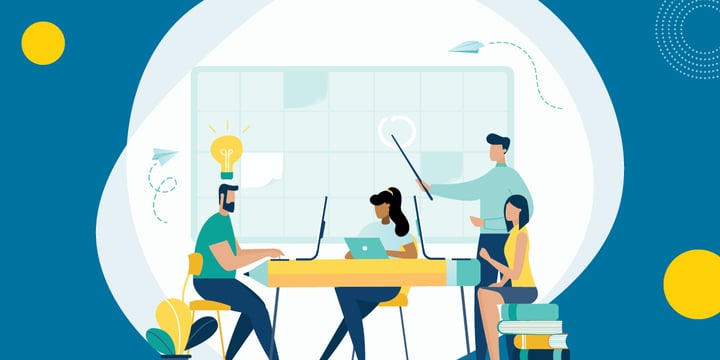 In the last half of FY 2020, NGOs across the globe turned to TechSoup to gain critical technology to continue doing mission-driven work. The digital transformation of nonprofits accelerated as they reached stability in this "new normal" and focused on accelerating their impact.
TechSoup's ability to help proved pivotal during this time. We immediately deployed a battery of new training and resources to help. We began with a series of webinars, and we established more interactive forums, guides, and how-tos that can be easily accessed on a COVID-19-specific landing page.
This fiscal year, 24,403 new learners gained new skills with TechSoup Courses. The TechSoup Global Network connected 164,000 NGOs with more than US$1.9 billion in resources. And more than 37,000 nonprofits were served by TechSoup for the first time.
In order to meet the needs of organizations as they respond to this ever-changing crisis, TechSoup also established the COVID-19 Recovery Fund to cover the administrative costs of acquiring necessary technology, implementing solutions, and accessing training for their staff members. Through the fund, led by generous contributions from VMware, Microsoft, and the Brach Family Charitable Foundations, and supported by additional corporate partners, TechSoup is increasing support for small organizations that lack the technology tools and support they need to take their services online.
Prior to the pandemic, TechSoup was honored to accept an invitation to the January 2020 World Economic Forum Annual Meeting in Davos, Switzerland. The meeting is the world's premier platform for cross-sector dialog on global challenges, trends, and agendas.
We used the forum to highlight the sector's needs and the possibility to engage all of civil society — not just those who can afford to participate in Davos — through an entity like TechSoup.
The TechSoup Global Network will continue to develop its relationship with the World Economic Forum, leading the working groups Civil Society and the Future of Work and Digital Infrastructure for Civil Society and participating in more events at the intersection of technology, government, and philanthropy in FY 2021.
Find out more about the out fiscal year 2020 initiatives and accomplishments by visiting our Year in Review site.