In today's world, the importance of data backups and recovery at nonprofit organizations cannot be understated. The need to protect data from a ransomware attack. The ability to access vital information in the event of a critical employee mishap (he deleted that folder?). The capacity to recover your entire system in the wake of a natural disaster. All of these events require a reliable data backup and recovery solution, and TechSoup has for years offered Veritas products that provide organizations with all of this and more.
But did you know that, since October 2019, we've expanded our Veritas program to reach every country we serve in the world? Leading up to and at our 2019 Global Network Summit, we heard from Taiwanese nonprofits and our partner NGOs about organizations' backup and recovery needs. We worked closely with Veritas to get a plan in place that same calendar year.
Veritas has a history of supporting NGOs through corporate responsibility that dates back to before the official launch of the Veritas for Nonprofits program at TechSoup in 2017. After it merged with Symantec in 2005, Veritas offered its products to U.S. nonprofits via our Symantec program between 2007 and 2015.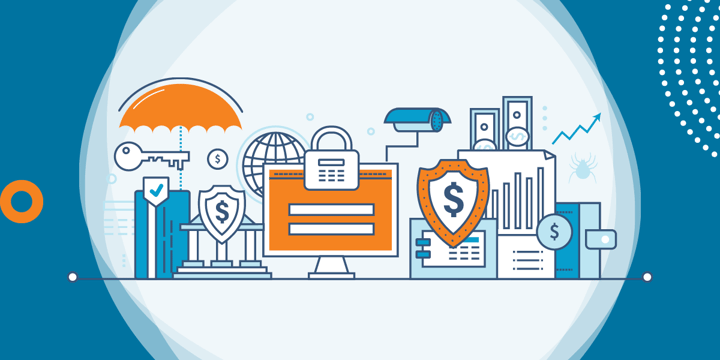 We'd like to take a moment to recognize some of the ways this program has already benefited NGOs served by the TechSoup Global Network beyond the U.S. — in this case, a handful of organizations located in Taiwan.
Securing NGOs in Asia with Mission-Critical Backup and Data Recovery Solutions
Backing up data is important for any organization. And three Taiwanese NGOs that have acquired Veritas Backup Exec through TechSoup Asia-Pacific's partner NGO, Frontier Foundation, illustrate the diversity of NGOs taking the steps to back up their systems.
The Taipei Lifeline Association
The Taipei Lifeline Association provides suicide prevention services to Taiwanese people. Throughout its history, the organization has used technology to deliver on its mission. It was among the first to set up a suicide prevention telephone service in Taiwan. Since 1998, it has been a pioneer in using self-service websites for mental health issues in the region. Last year, the organization fielded 91,693 calls from people seeking help.
The Taipei Lifeline Association optimizes its servers using virtual machine solutions from VMware and Microsoft, and Veritas Backup Exec allows them to keep constant backups of their systems.
"Thanks to TechSoup, nonprofits can do digital transformation more easily. Our workers can deal with all the cases more efficiently; thus people in crisis can get better support," says Mrs. Chieh, a social worker at Taipei Lifeline Association.
The First Social Welfare Foundation
Established in 1980, The First Social Welfare Foundation is dedicated to helping individuals living with disabilities and developmental delays of all ages. By 1997, the organization had expanded to a nationwide social welfare foundation. It currently operates seven development centers and one group home, serving roughly 800 individuals.
The First Social Welfare Foundation reports that Veritas Backup Exec allows it to easily back up its human resources management system. As a TechSoup member, the organization is able to access this and other software at a much lower cost than would otherwise be available. This, in turn, allows them to allocate more of their budget toward helping people in need of a wide range of services in Taiwan.
Hsin-Yi Foundation
In 1977, the Hsin-Yi Foundation created the Preschool Education Research Center. It was the first Taiwanese institution dedicated to the promotion of preschool education. The center promotes early childhood education (ages 0 to 8) and is committed to establishing a parental support system around young children's needs. The Hsin-Yi Foundation also started the first publishing company in Taiwan that focuses on illustrated books and toys for young children.
The Hsin-Yi Foundation has benefited from the easy-to-use management console offered by Veritas Backup Exec and uses the software to back up its Windows, SQL, and Exchange servers.
"TechSoup helps nonprofits to access legal software licenses with lower costs, says Mr. Huang, head of management information systems (MIS) at the foundation. "I hope that more donors will join TechSoup to provide donation programs for nonprofits."
Hoping for the Best, Preparing for the Worst — Together
It's important for organizations of all sizes and in any location to develop a plan for data backup and recovery. A natural disaster or ransomware attack can wreak havoc over an NGO's ability to serve its community, and data loss often results in a great financial burden if it's unable to be recovered.
Bad things happen, but that doesn't mean you can't be prepared. That's why TechSoup recommends that a solution like Veritas Backup Exec be included in any IT planning at your organization. For more information about how your organization can be better prepared for any type of disaster, visit our Nonprofit Disaster Planning and Recovery page. It's full of great resources to make sure your organization can continue to serve your community, no matter what happens.
Additional Resources