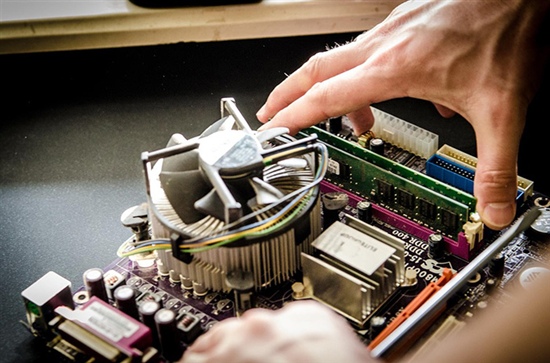 TechSoup is arguably best known for its technology donation programs. Starting from a basement full of boxes and growing to serve every country on the planet, TechSoup has partnered with leading technology companies for decades to increase nonprofit and library access to technology worldwide.
This series explores the many less well-known ways TechSoup continues to work with technology companies, as well as local communities, foundations, government agencies, hackers, and activists to accelerate technology innovation and adoption around the world.
In 2001, TechSoup partnered with Microsoft to launch the Microsoft Authorized Refurbisher (MAR) program, and I genuinely believe it changed the world.
Last year alone, the programs that grew out of the MAR program supplied more than a million low-cost licenses for Microsoft Windows, Office, and other applications to computer refurbishers worldwide. This translates to millions of low-cost computers now going to charities, schools, libraries, and low-income people across the planet. Here's how it happened.
Piracy and Shadows
Back in 2000, the computer refurbishment industry was a shadowy and piracy-riddled enterprise. Refurbishers couldn't afford to install legal Windows licenses on used equipment. So they had two choices: they could pay full price for legal licenses (more than $100 per license) and price their equipment out of the market, or they could use pirated versions of Windows.
In 2001, Microsoft responded to requests by refurbishers by creating the Microsoft Authorized Refurbisher (MAR) Program. Microsoft piloted the program in the U.K. and then partnered with TechSoup to roll it out in the United States.
I actually got to work with Microsoft Citizenship to create the U.S. program. I have a strong lifelong passion for recycling, so the chance to work with the folks at Microsoft on this was a dream come true for me.
Refurbishing Emerges into the Light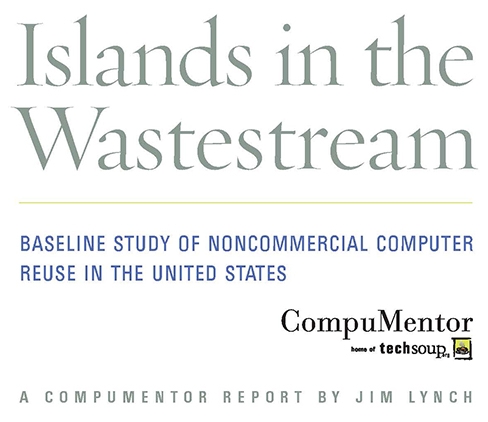 The MAR program offered unlimited $5 Windows licenses to noncommercial refurbishers who provided computers to charities, schools, libraries, and low-income people. It was a hit from the day it began in December 2002. With access to affordable software, the computer refurbishment industry was finally able to come out of the shadows and dramatically expand its ability to provide low-cost hardware to those in need.
In 2004, TechSoup received a grant from the Richard and Rhoda Goldman Fund for additional research on the need for low-cost computers. The resulting report that I researched and wrote was called Islands in the Wastestream. The report found that there was a need for 4.2 million low-cost computers among U.S. charities and that demand among schools and low-income families was far greater than that. Most importantly, my research showed that the noncommercial computer reuse field was not meeting this demand.
The report may have informed Microsoft's decision to expand the MAR program, because soon after that, Microsoft expanded MAR dramatically. What started off as U.S. and U.K. programs for noncommercial refurbishers expanded to cover nearly all countries and to include commercial refurbishers as well. TechSoup managed the program in 44 countries through 2010, after which Microsoft took the program in-house.
Providing Millions of Low-Cost Computers to Those Who Need Them Most
Last year, Microsoft's refurbisher programs supplied more than a million low-cost licenses for Microsoft Windows, Office, and other applications to 5,000 commercial and noncommercial refurbishers worldwide. This translates to millions of low-cost computers now going to those who need them across the globe.
Microsoft now has two big programs for refurbished PCs: the Microsoft Authorized Refurbisher (MAR) Program and the Microsoft Registered Refurbisher Program (RRP). MAR has morphed into a program to supply large commercial refurbishers; RRP is for smaller refurbishers. Microsoft's Sean Nicholson runs those programs.
TechSoup's Continuing Commitment to Computer Refurbishing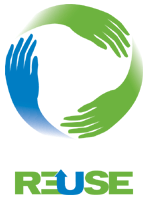 TechSoup also started our Refurbished Computer Initiative (RCI) in the mid-2000s to directly supply warrantied quality refurbished computers and other hardware to charities and libraries. That program remains one of our most popular product donation programs.
We have also participated in developing U.S. federal policies on standards for the recycling and refurbishment industries, and I have even testified in front of the U.S. Congress and the U.S. Trade Commission. TechSoup also co-founded the International Computer Refurbisher Summit to help the refurbishment industry to scale up and share technical knowledge.
The Work Is Not Done Yet
Access to the Internet and computers is still a serious issue for many people in the developing world and even in the U.S. Just over half of the lowest-income families in the U.S. do not own a computer yet. In the U.S., most jobs are posted online, and many teachers are now assigning homework and having children do it online.
The demand for low-cost IT equipment among schools, charities, libraries, and churches is still high. Refurbished equipment is much less expensive than new and works just as well for most people.
Refurbishment is also now a significant part of the global recycling industry and is integral to bridging the global digital divide. We are honored to have partnered with Microsoft and the refurbisher community to help build this industry.
Image 2: TechSoup
Image 3: California Integrated Waste Management Board / used with permission