As the fiscal year comes to an end, budgeting and financial planning are top of mind for many organizations. However, a recent M+R analysis of end-of-year giving in 2018 may have given some organizations even more reasons to throw everything they have at their end-of-year fundraising efforts.
That's because an initial preview of its 2019 Benchmarks Study (now available in its entirety here) illustrated a decline in overall year-end giving as a result of a number of different and complex factors.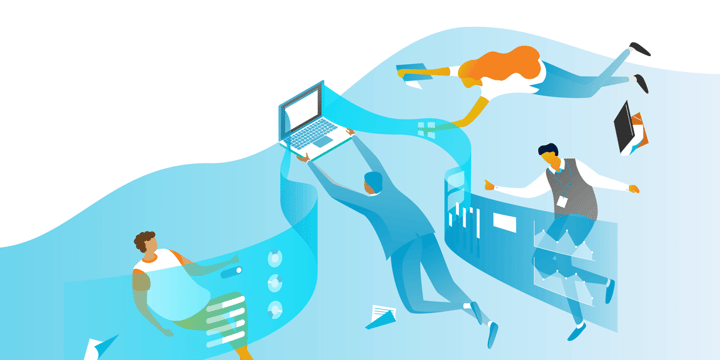 But fear not. Our catalog offers a number of different digital fundraising tools that can help you secure the funding needed to keep your mission going. Let's take a look at what's available.
DonorPerfect Online is online fundraising and donor management software. DonorPerfect has an all-in-one database that stores the types of information nonprofits use for fundraising and reporting. Consolidate all your nonprofit's constituent and fundraising data in a single database and use built-in reporting tools to inform your decision-making processes. DonorPerfect even integrates with QuickBooks Online! TechSoup members can access a 15 percent discount for new users on any one-year DonorPerfect Online subscription at current rates. If your organization will have fewer than 500 contacts in its database, you can request the donated product DonorPerfect Online for Growing Organizations.
Little Green Light is cloud-based donor management software designed specifically for nonprofits. It allows you to manage donors, volunteers, members, alumni, events, and fundraising campaigns — all from a single, easy-to-use interface. Track donor information and gifts you've received and coordinate events, messages, and appeals with ease in order to supercharge your fundraising efforts. Little Green Light integrates with over 12 popular tools that you may already use, including QuickBooks Online Plus.
HackerGuardian PCI DSS Compliance Scanning is an online service that scans IP addresses and reports on their compliance with the Payment Card Industry Data Security Standard. If an IP address successfully passes, HackerGuardian will provide you with a report that you can send to a bank or credit card processor as an assertion of PCI DSS compliance. These standards are recognized around the world and used to ensure that credit and debit card data is properly stored, transmitted, and processed by organizations.
Paya is a payment processing service that allows organizations to accept and process a variety of payment methods. Through TechSoup, eligible nonprofits, charities, and public libraries can receive a free countertop payment terminal and discounted rates for Paya's payment processing services. Discounted services include
Credit/debit card, mobile payment, and check processing services, with card present or not present, including a virtual terminal for e-commerce transactions
Credit/debit card and check processing equipment, such as card readers that can be used with mobile devices or computers
Check verification services, for screening checks and check writers
Payment Card Industry Data Security Standard (PCI DSS) compliance certification, to comply with payment industry standards for securing credit card information
Paya Mobile, mobile payment processing services that can be used with mobile phones or tablets
Connect2give is a mobile marketing tool that allows nonprofits to engage with their communities on mobile devices. The Suite Plan allows users to access the following services.
2alert: Send instant alerts to drive followers to events, promote advocacy, and notify members about emergencies.
2pledge: Collect large donations from established donors via credit card, schedule recurring donations, and gather contact information from donors.
2web: Add mobile giving capabilities and social media campaigns via a template-based mobile website that works on any web-enabled smartphone.
The Complete Plan provides access to all of the above services, as well as
2give: Collect $5 or $10 donations billed directly to the donor's cellphone when they text a custom keyword. You can choose one custom keyword with this subscription.
TechSoup offers members access to discounted rates for merchant services and equipment. The Dharma Merchant Services offer includes
Credit and debit card and check processing services
Credit and debit card and check processing equipment
Payment Card Industry Data Security Standard (PCI DSS) compliance certification
Custom fundraising web pages
For organizations processing more than $10,000 per month, Dharma's fees are lower than services such as Square or PayPal. Also, there is no contract required to open a merchant account, nor are there termination, cancellation, or minimum transaction fees.
PayAnywhere is a mobile and web-based payment processing service. Its central feature is a mobile payment application and credit card reader. Additionally, TechSoup members can receive discounted access to Authorize.net, an online payment gateway. This offer allows an unlimited number of PayAnywhere accounts.
TechSoup also offers a variety of other donor and grants management tools, including the popular GrantStation service that helps nonprofits find funders and write grants that win.
Additional Resources: Nonprofit Fundraising and Donor Management