There comes a point at most nonprofit organizations when it's time for a new constituent relationship management (CRM) system. Also called customer relationship management, a CRM system is a robust database that can store and report on a wide variety of data. A nonprofit can utilize a CRM to get a detailed view of its constituents. Making the change can help your team work more efficiently, provide a better constituent experience, and enable your organization to raise more dollars.
When you reach that stage, one of the first questions that comes up is how much to budget. Add in the complexity of different pricing structures and features of different software vendors, and the options can become dizzying.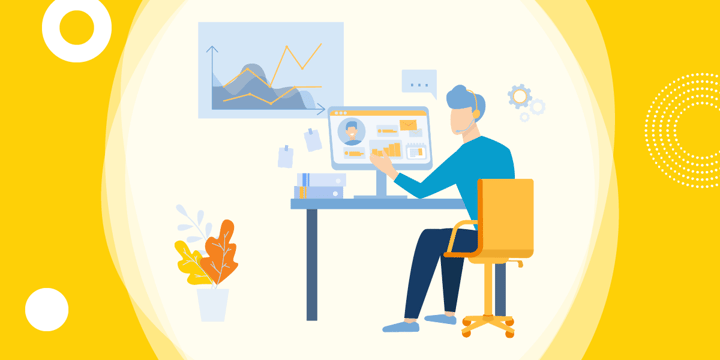 The good news is that you can arm yourself with the data necessary to evaluate various CRM systems. After gathering that data, you next need to create a plan or a road map that leads to your ultimate CRM vision. With a vision articulated, you can then more accurately evaluate vendors and find the right CRM option for your nonprofit.
Step 1: Look at Your Current Costs
Before you start looking at a shiny new CRM system, it's important to have a reference point. Start by looking at the overall monthly or annual cost of your current system. Then dig in to better understand what factors lead to that cost. For example:
Are you paying a monthly or annual subscription fee? What are the fees for software licenses or "seats" — how many people are using your system? Are you being charged a per-transaction fee, email fee, or data volume fees?
Are you paying for a certain support package?
Are there associated costs to your current system, such as a server that runs on-site at your organization?
It's also important to remember that these costs might not all appear in the same area of your nonprofit's budget. Understanding these elements gives you the benchmark you need when you evaluate which new CRM options are feasible and what would be a change in your organization. For example, Little Green Light software is hosted online, so if you are currently paying for an on-site server, this might be a significant change, but one that could make things easier on your staff over time.
Step 2: Understand Your Nonprofit's Relevant Details
Along with knowing what you are currently paying, you will need to factor in the specifics of your nonprofit. For example, if you're not sure how many users you will have over time, it might be beneficial to consider an option that has an unlimited number of licenses, like DonorPerfect. Or maybe your CRM will need to integrate with external reports on Crystal Reports or Access. If that's the case, Exceed! might be in your top options.
If you know you will need more than basic support, identify your specific support needs and know where you are willing to make concessions or spend more money. Common details you'll want to gather include number of users, number of constituent and donation records, level of current product support, and the departments and business functions that the current software supports.
Step 3: Map Out Your Ideal CRM Vision
Technology decisions you are making today will impact your organization and its mission for years to come. Once you understand your current state, it's vital to prioritize challenges and prepare for the future in a thoughtful way. Sit down with your staff and go through the following four questions:
What goals and objectives are defined for your organization in your strategic plan? Your technical decisions must support your overarching strategy, goals, and business objectives.
What type of engagement are your constituents asking for that you currently cannot provide? What opportunities have you identified that you currently can't deliver efficiently?
Looking three to seven years into the future, how do you expect that your engagement practices will change with key stakeholders, from staff and board to external partners and constituents? How can those changes be supported through better use of technology?
What technical issues slow you down every day?
Paired with an internal audit of your current system, answering these questions will reveal what your organization needs to prioritize in a new system. Better yet, it sets you up on a trajectory that proactively aligns business strategies, technical resources, and people.
It's often valuable to work with a third party who specializes in CRM planning during this process to help ensure that your CRM system delivers on your vision and becomes an invaluable tool in supporting fundraising and delivering on your mission.
Step 4: Evaluate Your Options
Now that you know how much your current system costs, your nonprofit's relevant details, and your ideal state, you have the information you need to look at your options (PDF). If you're looking for a customized option, you can also engage with account representatives to get quotes tailored to your organization. Some CRM software vendors will adjust pricing to win you as a customer. So ask for concessions that are most important to your organization and ideal vision.
Bonus Tip: Success Is an Ongoing Process!
Which option you choose is based on many factors: the unique needs of your organization, your strategic goals, and what you are able to afford. When you land on your choice, factor in two additional points before signing off on a final budget:
Because technology and strategies to optimize fundraising and business processes are constantly changing, your CRM also needs to be ever-evolving to continue meeting your constituents' needs. Make sure you plan budget and time to support ongoing staff training, take advantage of product upgrades, integrate new tools into your technology ecosystem, and periodically optimize how you use your system.
A technology change may be a good time to evaluate old business processes, clean up data, or integrate data more fully across departments in ways that bring even greater value to the change. If you simply re-create old processes on a new system, you may not be maximizing your organization's potential. Make sure to budget time to develop and train staff on new processes as you move through your CRM change.
Try It for Yourself
It may seem daunting, but it's actually very doable to collect the data necessary to evaluate various CRM systems — if you take a step-by-step approach. Heller Consulting has worked with many nonprofits over the years using and perfecting this approach, and we've seen it work time time and again. We hope you try it!
About the Author
Jett Winders works collaboratively with nonprofits to map their business needs to CRM tools so that they can deliver their missions more effectively and raise money more efficiently. Heller Consulting has been focused on helping nonprofits with their CRM technology since 1996. After working with over 1,000 nonprofits around the country, one thing hasn't changed — our passion for helping clients utilize the right technology strategies and systems to significantly expand the impact of their vital missions.
Additional Resources