Small nonprofits are often the lifeblood of their communities, providing essential services on very limited budgets with only a few paid team members. Investing in technology can be difficult when time and money are short, but it's important to equip your team with robust tools in order to work towards your mission securely and efficiently.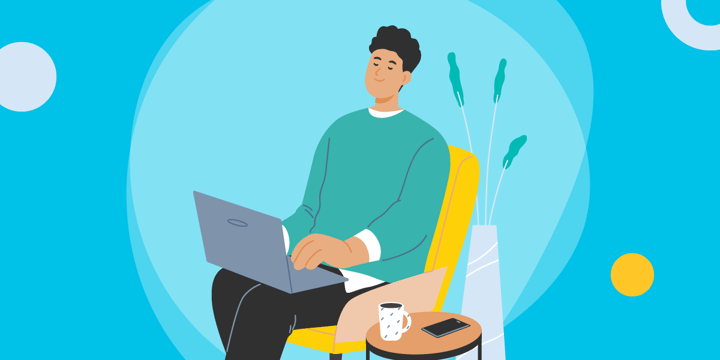 Here are 10 fantastic tools and services offered by TechSoup that may be perfect for your small nonprofit.
QuickBooks Online Plus
How is your nonprofit handling its finances? Do you rely on spreadsheets? It may be time to try accounting software to organize your spending and budgets. QuickBooks Online Plus is online accounting software that helps organizations manage their essential financial tasks. You can use it to track expenses and payments, create invoices, and produce reports in the correct format for reporting needs.
Microsoft 365 Business Premium
A Microsoft 365 Business Premium license offers small and medium-sized organizations a solution that gives you access to cloud and desktop versions of Office applications, chat and video meeting capabilities through Microsoft Teams, Enterprise Mobility + Security, hosted email, online file storage, collaboration tools, and more. Eligible organizations can get the first 10 licenses free of charge through TechSoup and obtain additional licenses at a discounted rate of only $5 per user per month. Read our blog post to learn more about how we can make adopting Microsoft Cloud Solutions easier.
Mobile Beacon
Do you often work out in the field, or conduct home visits, but still require Internet access? Do you host events in areas without reliable Wi-Fi? Would your clients benefit from an Internet borrowing service? A mobile hotspot may be your answer. Mobile Beacon offers mobile hotspots to nonprofits to connect computers or mobile devices to the Internet from any location within the Mobile Beacon coverage area.
Avast CloudCare Antivirus
Avast CloudCare Antivirus protects against all forms of malware and other cyberthreats. Small organizations, and nonprofits specifically, can be seen as easy targets for cyberattacks, and therefore it's important to take cybersecurity seriously. This cloud-based service protects networked laptops, desktops, and servers against viruses, spyware, and other online threats. It also allows administrators to monitor and manage server status and resource usage.
Adobe Acrobat Pro
Adobe Acrobat Pro DC allows your organization to dynamically create, edit, and share PDF files. This is an essential function for small nonprofits that work with consent forms, invoices, volunteer intake forms, or any other documents that need to be safe, shareable, and signable. With this one-year membership, you can transform documents, papers, and more into secure, handy PDFs using Adobe's industry-leading software.
Adobe Photoshop Elements and Premiere Elements Bundle
It's essential for organizations looking to share information and attract donors to create eye-catching media. With the Adobe Photoshop Elements 2022 and Premiere Elements 2022 Bundle, you can design and edit digital images, clean and edit original and archival video, and more, all using Adobe's award-winning software.
NortonLifeLock
Protecting your organization's data should be a top priority, which is why TechSoup partners with NortonLifeLock to offer Norton Small Business and Norton 360 Deluxe, both available as donations through TechSoup. These tools protect your devices against all the latest online threats, and a recent update to the donation program allows you to cover up to 100 devices. This helps you to prevent data loss and cyberattacks, with Norton 360 also featuring a VPN, dark web monitoring, and other great features.
Zoom
Virtual and remote meetings for teams are now essential for organizations of all sizes. TechSoup's discounted Zoom subscription gives your team access to Zoom's industry-leading video conferencing and virtual meeting software, allowing your small organization to operate remotely as a distributed team.
TechSoup Help Desk Services
Does your nonprofit need remote support for urgent tech issues? Or how about just ongoing support, virus protection, and general online maintenance? Well, TechSoup's Help Desk Services may be perfect for your small organization. With quick response times, extended hours, experienced technicians, and in-depth knowledge of the nonprofit ecosystem, TechSoup's Help Desk Services may be the support that your small organization needs.
Hardware
In addition to subscriptions and services, TechSoup offers a wide variety of hardware for your small nonprofit's needs. Need new or refurbished computers for your team? How about networking solutions, such as wireless access points and switches? Does your office need headsets, peripherals, and other accessories? TechSoup has all of that covered.
Equipping Your Small Organization
Small nonprofits are often stretched in terms of both time and money. TechSoup's discounted and donated technology offers can help your team to improve your productivity, security, accounting, and more, while making the most of your budget.
Top photo: Shutterstock