When moving to a new city, many people look for opportunities to become more closely connected with their new community. For young folks who may be moving to a city for the first time for work, finding ways to contribute outside of their jobs can be an essential way to both get to know and work in service of their new homes.
Seattle Works is a nonprofit that's making it easy for young people to become leaders in the Seattle community. Founded 30 years ago, this organization works to capture the energy and motivation of young people to get involved through volunteering. The organization also encourages participants to take on leadership within their community. This program, called The Bridge, trains young people to develop the skills necessary to successfully serve on nonprofit and public boards.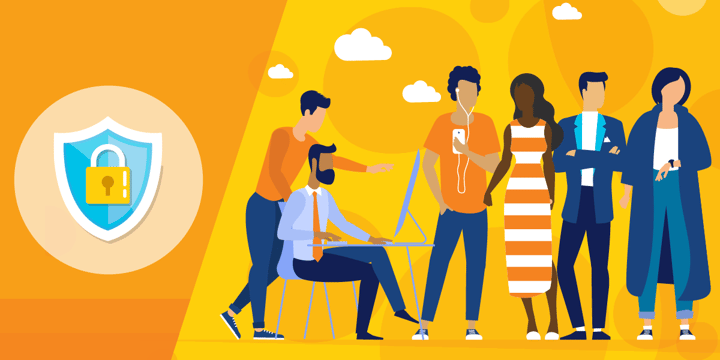 Impact Through Partnerships
Seattle Works brings together local nonprofits and companies along with individuals to create a community of service. Amanda Brown, director of operations at Seattle Works, says that Seattle Works' goal is to "connect people, companies, and nonprofits to build an equitable Seattle." Seattle Works' strategy addresses the different needs that each stakeholder in its ecosystem has. Nonprofits seek volunteers to complete projects related to their missions, companies hope to build community and teamwork through volunteer groups, and young people in Seattle are hungry for the chance to use their skills to aid their community.
Just in the last year, the organization has seen great success in its various program areas. Across its regular volunteer teams, corporate groups, and a one-day volunteer event called Seattle Works Day, the organization engaged over 4,000 people to serve the community. It also supported 300 nonprofits through both volunteer placement and donations from corporate partners.
Prioritizing Security and Efficiency
When managing the many programs and stakeholders that Seattle Works is involved with, Brown knew that it was important to have technology systems in place that would ensure efficiency and safety. When it came to security, Brown and her coworkers relied on the preinstalled security software found on employees' computers. This, she says, proved difficult. "It was challenging to centrally manage our security software and make sure everyone's computers were scanned regularly and that their software was up to date."
Seattle Works partners with a variety of stakeholders, including volunteers, donors, and other nonprofits. This means that maintaining the security of its technology was crucial in managing its operations.
In December 2017, Seattle Works began using Norton Small Business through the Symantec Security and Antivirus Donation Program for Nonprofits at TechSoup to handle its cybersecurity needs. Norton proved to be a beneficial way for Brown to monitor the security of her team. "I am now able to easily and quickly check on the status of everyone's computer security software," she says, "and am able to make sure security checks and scans are happening regularly."
As director of operations, Brown manages a variety of different areas, including finances, technology, and human resources, and she's grateful for the time saved with Norton. "This time-saving piece is helpful in freeing up my time to work on other mission-related work in my role."
Working to Create a Culture of Equity
Technology donations like Norton help Brown and her colleagues focus on the impact they are making in the Seattle community, including launching new initiatives to continue to build community and connection.
Brown shared that Seattle Works is launching a new strategic plan to focus on anti-racism in the community by building upon the power and impact of its volunteer community. "We seek to make volunteerism inclusive and actively work to dismantle racism in our organization and community," she says.
The team also looks forward to the development of a new volunteer management platform that will support its ability to connect volunteers with the nonprofits they serve.
As they continue to work towards supporting the community, Brown and her team are excited to use the costs and time saved through the technology donation program towards advancing their impact within the community.
Additional Resources: Nonprofit Security