If your organization tends to receive funding from the same small pool of grant sources — perhaps benefiting from one or two government grant awards each year — then it may be a good time to start diversifying your grant portfolio. Investing your time and energy into generating a mix of different types of grant revenue lowers your financial risk by spreading your grant income across and within different types of grant support. It is one of the best ways to weather losing a significant source of revenue and to maintain sustainable growth.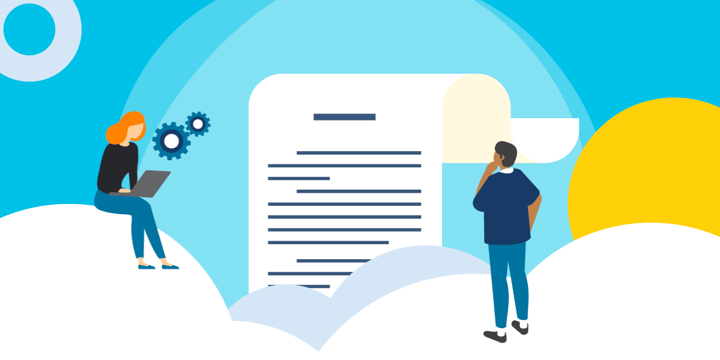 Diversifying also establishes relationships with numerous funders, not just a few. This helps to create a broader understanding in the community about your organization's mission. In other words, diversification leads to a wider acknowledgment of your credibility, which leads to additional funders, resulting in a domino effect that helps you to grow.
Let's go over a few things to consider when beginning to diversify your grant portfolio.
How to Diversify
The first step to adopting a diverse grant portfolio is to review where your current funding comes from. To start this process, you will need a copy of your operating budget, including the amount received from each grant award.
Document Your Funding Sources
Now you will need to build a tool, using an Excel worksheet, to help you collect the information you need to do an analysis. If you are a GrantStation member, we already have this built for you.
Start by creating these specific columns: Source, Total Amount Received, and Percentage of Your Overall Income. In the first column (Source), you'll want to list potential grant sources. Here are a few to get you started:
Local businesses (cash, product, and service donations)
Corporate giving programs (cash, product, and service donations)
Corporate foundations
Community foundations
Family foundations
Independent foundations
Faith-based grantmakers
Associations and societies (cash, product, and service donations)
Giving circles
Donor advised funds
Government funding: federal/national (grant or contract)
Government funding: regional (local, state, or provincial)
Program-related investments and loans (from any of the above organizations)
Other grant sources (awards from other organizations)
The next step is to fill in those other two columns: Total Amount Received from this source, and the Percentage of Overall Income of your organization that it represents. Your first line might look like this:
| | | | |
| --- | --- | --- | --- |
| 1. | Local businesses | $22,000 | 6% |
Once you know where all of the funding is coming from, run this report for your leadership. It's helpful to represent the percentages on a pie chart so it is clear to everyone how this income breaks down. Keep in mind that grant awards from most types of grantmakers should not exceed more than 50 percent of your grant portfolio, except for a one-time special project.
Explore New Opportunities
Now it's time to explore funding from new sources. From your list of potential funders, it's likely that there are a number of types of funders from which you do not currently receive funding, including
Corporate foundations
Family foundations
Independent foundations
Associations and societies
Giving circles
Donor advised funds
Program-related investments and loans
Take a closer look at those potential funders to see if there may be some low-hanging fruit that can be plucked to help you diversify easily. Giving circles are a great place to start, as they are one of the fastest growing areas of philanthropy and may play a significant role in your grantseeking efforts, particularly if you are a startup or are launching a new project. Members of a giving circle are often open to investing where others will not, so if you are trying to address a community problem in a unique way, giving circles may be a good source for you.
If you can demonstrate local and regional support from businesses and your region's community foundation, then securing awards from family foundations becomes much easier. A number of family foundations plan to expand their giving priorities in the next few years and are more likely to give multi-year grants and increase capacity-building support. Once you secure an award from a family foundation, you will find that securing awards from them in the future becomes easier. Just be aware of what each family foundation prefers to fund, and only go to them for projects that fit well within their interest areas.
Many regional and national associations and societies offer grants to nonprofit organizations or individuals. While many of these associations and societies only offer scholarships to individuals, there are also a fair number that provide support to nonprofit organizations.
For example, the National Association for the Exchange of Industrial Resources (NAEIR) offers donated products, while the National Real Estate Association offers cash grants. It is wise to secure support from a local association, club, or society before submitting a grant proposal to the regional or national affiliate. This local support will not only be the initial step before approaching the regional or national affiliate, but will also help build credibility with other funders.
Also, certain types of funders might not be the best first step toward diversification. Donor advised funds (DAFs) are difficult to find and are certainly not a quick fix for diversifying your revenue stream. And unless you need a loan, you probably don't want to go down the program-related investments road. However, do keep in mind that if you want to build a stronger relationship with your banker (and most of us do), then you could consider taking a cash flow loan to allow you to streamline management of incoming grant awards. Most bankers will provide your organization with a line of credit based on government awards.
Identify Your Needs
Once you have a fairly good idea which types of funders you'd like to include in your diversification plan, it's time to decide on your funding priorities. Talk with staff and leadership about internal and external needs and consider whether you'll want to pursue product donations or cash support. Whether it's a website update, staff training, or a new printer, knowing what projects and programs require funding will help you craft your overall strategy.
The next step is to develop a budget around these needs. We suggest developing one budget for each new program or project, another around expanding an existing program or project, and a third for internal needs (call it capacity building). These budgets will give you an idea of how much money you need to raise.
Now you can assign certain types of funders to different budgets. For example, if you have a lot of internal needs, you may want to look at product and service donations from local businesses and corporate giving programs. Generate a list of who you will approach, make sure they carry the product you need, and then add them to your target list.
Expand Your Funding Sources
Diversifying your grant portfolio is not an urgent task. It is a task you can undertake over a few years by slowly adding new types of grantmakers to your support list. But it is a crucial exercise, as you don't want to rely on only a few sources of grant support. When COVID-19 hit in 2020, too many organizations were relying on money from annual events, which disappeared more or less overnight. This caused many organizations to shut down, and many more barely made it. You never want to be in that position, so diversifying is key.
GrantStation offers an interactive Revenue Review tool, which allows you to input your own information and generate an analysis based on the trends we've identified that will influence your diversification plan. You can do all of this work on your own, but if you want to save time, consider becoming a GrantStation member through TechSoup.
Now is a great time to start using GrantStation — on February 14 and 15, you can get GrantStation for only $99 (normally $199). Don't miss it!
Additional Resources
Top photo: Shutterstock