As cloud technology grows in popularity across sectors, businesses of all shapes and sizes are discovering the benefits of flexible and affordable cloud technology. Working in the cloud helps organizations save money and improve efficiency. It expedites an organization's pace of innovation because teams can spend their valuable resources on their unique missions, not on the technology supporting their work behind the scenes. Nonprofits are increasingly turning to cloud technology to advance their diverse missions.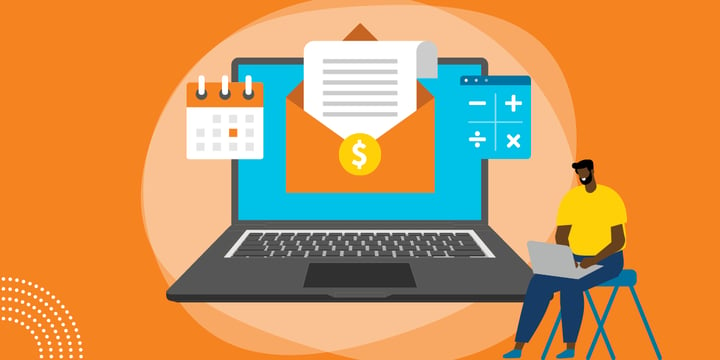 Cloud-based systems enable organizations to manage their data more effectively, making it easier to leverage donor information and measure fundraising impacts. Amazon Web Services offers nonprofits a suite of tools that enable them to reach their target audiences, fundraise more efficiently, and measure their impact more precisely. These cloud tools help nonprofits understand their donor base, target potential new contributors, and overall fundraise more effectively. AWS can help nonprofits improve their fundraising efforts in three ways.
Centralizing Data
Often, a nonprofit's donor data is sprawled across multiple CRM platforms and stored in different systems throughout the organization. This leads to complex and inconsistent data access or "data silos," in which different teams within the same organization have different access permissions and views of the same donor data. This can make it difficult to identify and track fundraising and donor impact since valuable data can go unseen and untapped and the learnings and insights from that data can go unused.
This can severely impact an organization's capacity to enhance its donor strategy and increase fundraising efforts. Consolidating data into a central system or "data lake" allows for organizationwide data access and transparent views of donor data across the organization. A data lake breaks down data silos and ensures that the right data is accessible by all the right teams.
By having all the data in one place, organizations can more easily report the impact of fundraising and donor behaviors. This helps organizations make better decisions about where to allocate their fundraising resources.
Uncovering Actionable Insights
Data lakes allow organizations to generate data-driven, actionable insights that enable smarter engagement decisions. They help them to measure impact, communicate with donors, and identify new opportunities for fundraising. With the help of data lakes, organizations can analyze their data from a variety of sources, including surveys, social media, fundraising data, and donor databases.
Machine learning can help nonprofits identify patterns in their data that they might not have otherwise noticed. With consolidated donor data, nonprofits can deploy intelligent analytics and machine learning to uncover patterns and themes. For example, if a nonprofit wants to know which of its potential donors are most likely to donate, it can apply machine learning algorithms to the bulk of data from past donors. The use of machine learning helps organizations discover hidden qualities of donors and focus time and resources on nurturing the individuals who are most likely to contribute. This information can be used to improve fundraising strategies and increase the impact of donations.
Sending the Right Message at the Right Time
Nonprofits can use the learnings they garner through machine learning to inform the ways they communicate with prospective and existing donors. Based on the recurring patterns and learning from their donor data, organizations can understand how different types of messages impact different types of donor behavior. They can use this information to improve their fundraising efforts. This information empowers organizations to send the exact right message to the right donor at the right time.
Accessing Cloud Services
AWS has long been a supporter of the nonprofit sector and understands the important role technology plays in advancing missions. Nonprofits can access affordable cloud services with the help of the AWS Nonprofit Credit Program offered by TechSoup.
In addition to helping organizations enhance their fundraising efforts, AWS offers a wide range of services that can be used for anything from website hosting to data storage. Nonprofits can get started with AWS for free, and there are no contracts or long-term commitments required.
Additional Resources
Top photo: Shutterstock