As always, we have an impressive number of new product donations and discounts in the TechSoup catalog over the past year. We thought you might like to see some of what's new and also some product donations that are great, but we think are not getting enough attention. As so many of us gear up for the end of the fiscal year, here's our list of hidden gems of the TechSoup catalog.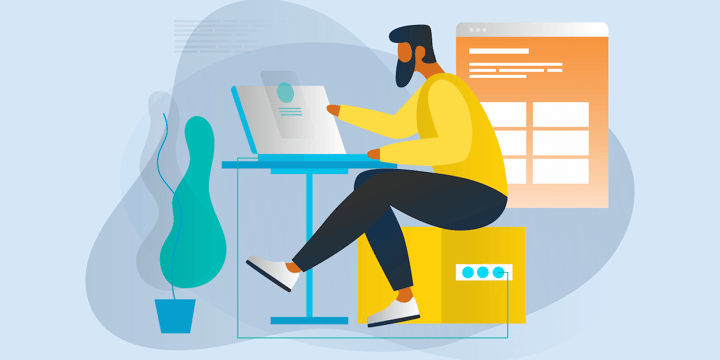 Adobe Premiere Rush
Adobe Premiere Rush was added to roster of applications in Adobe Creative Cloud last fall. It is a less technical, easier-to-use video producing application. This clever app creates professional-quality video on your mobile devices. Editing is easy, with simple tools for color, audio, and motion graphics. Share right from the app to social channels like YouTube, Facebook, and Instagram. Creative Cloud now also includes Adobe Spark Premium, which allows users to have their own branding in the Adobe suite of video and photo tools.
Asana
Early in 2019, we launched the popular and easy-to-use project management tool Asana. With Asana, you can view projects as lists, boards, calendars, and timelines. Use tasks with due dates, assignees, and descriptions to make sure every employee or volunteer knows who's doing what by when. The Premium version is available at a 50 percent discount from TechSoup at an admin fee of $73 and a subscription fee to Asana of $60 per year. A Business version is also available for a higher subscription fee. With a Boost membership, the TechSoup admin fee is just $37 for either the Premium or Business version.
If you'd like to try out Asana before requesting it from TechSoup, find a free trial on the Asana website.TechSoup members who get Asana also get access to onboarding and educational resources and receive priority support when contacting Asana support.
Little Green Light
Donor management software is at the heart of most nonprofit IT systems. Little Green Light Donor Management CRM is definitely a hidden gem for smaller charities. It is a super affordable donor management database that manages donors, volunteers, members, events, and fundraising campaigns. You can create and manage mailings from within Little Green Light or create letters in Microsoft Word and upload them. The software also integrates with Constant Contact, MailChimp, QuickBooks Online, and PayPal. The admin fee for Little Green Light is $40 for a one-year subscription for nonprofits with annual operating budgets of under $100,000 and 2,500 or fewer constituent records. We also have a discount offer for organizations with budgets greater than $100,000.
Shutterstock
Whether you're working on a print brochure or an update to your website, there's a pretty good chance that you'll need some sort of photography, graphics, or video footage. TechSoup's new Shutterstock program just launched this spring.
Shutterstock's extensive library contains millions of photos, graphics, and stock video clips that are suitable for a wide range of projects.
Purchase a single video clip, a pack of video clips or images, or a monthly image plan. Or select 12 monthly plans for a full year of access at special rates. Save 25 percent on video clips and 35 percent on image plans.
Expert Tech Implementation Services
Our members have long asked us to help figure out how to get affordable tech support and we have been diligently working on it. This past year we have expanded our array of Expert Tech Implementation services to include Office 365 Implementation, Windows Azure Strategy, Box Storage Implementation and Managed Help Desk and IT Support for an affordable monthly fee. We can also help you choose the right database for your organization. We offer these services in partnership with the nonprofit Tech Impact.
Veritas Backup Exec and System Recovery
Veritas is a donation partner (formerly part of Symantec) that provides backup and recovery software for small office networks. Veritas offers charities and libraries two essential product donations for disaster recovery and also in case of being hacked: Backup Exec and System Recovery.
These backup and recovery applications ensure mission-critical data recovery for both physical and virtual environments. You can back up your data to nearly any storage device, including disk, tape, or third-party cloud services like TechSoup donation partners Amazon Web Services (AWS) and Box.
For more information, see TechSoup's Guide to Veritas Backup and Recovery Products.
We hope you like our list of new and hidden gems of the TechSoup catalog. As always, check your eligibility for all the TechSoup product donations on our Check Your Eligibility page.