GrantStation helps nonprofit organizations fund their programs and fulfill their mission. Many organizations struggle to find new funding sources. A GrantStation membership includes a curated database of carefully vetted grantmakers, providing you with a "hot list" of potential funders that accept unsolicited requests. GrantStation also helps organizations by publishing the in-depth State of Grantseeking™ Report.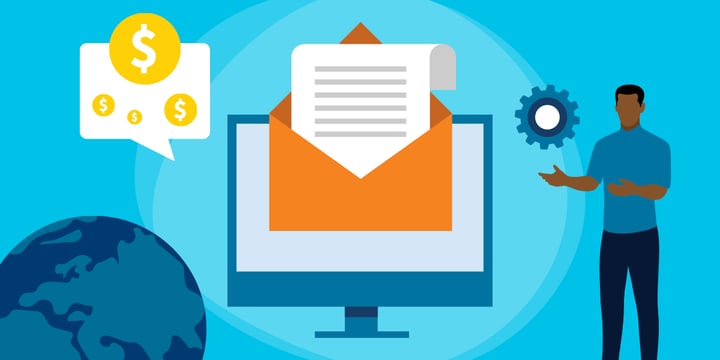 The primary objectives of The 2021 State of Grantseeking™ Report are to shed light on current trends in grantseeking and to generate benchmarks by which you can measure your success in the field. This year, we added a special section on grantseeking during the pandemic; you can see the COVID-19–related questions and responses here (PDF).
TechSoup has been a supporter of The State of Grantseeking™ Survey for years and was instrumental in spreading the word to this year's 3,476 respondents. It is a lengthy and intensive survey that requires a commitment from the respondents but that ultimately benefits the entire nonprofit sector.
Key Findings
Compared to the prior year, 62 percent of respondents applied for more grants, and 53 percent were awarded more grants. In addition, 46 percent reported the receipt of larger awards.
Applying for at least three awards increased the frequency of winning an award: Only 9 percent of organizations that submitted three to five applications won no awards.
The median largest award from non-government funders was $40,000. The median largest award from government funders was $154,000.
The median size of the largest individual award ranged from $9,000 for small organizations (annual budgets under $100,000) to $1.4 million for extra-large organizations (annual budgets of $25 million or higher).
The median size of the largest individual award ranged from $20,000 for organizations with an animal-related mission to $981,000 for educational institutions.
To learn more, take a moment to review the rest of our key findings (PDF) from this year's report.
Invest in Your Organizational Growth
Overall, The 2021 State of Grantseeking™ Report is meant to serve you and help you to do these things:
Determine where to focus your energy
Set realistic expectations for the projected contribution of grant awards to your total budget
Estimate the time and staff required to engage in grantseeking
Build a successful and resilient grantseeking strategy
Are you unsure about your own organization's grants program? You may want to use the Benchmarker, GrantStation's new free tool for grantseekers to customize the information from The 2021 State of Grantseeking Report. By comparing your grantseeking to that of other similar organizations, the Benchmarker personalizes key points that relate to your mission and your budget, providing realistic goals. This resource can strengthen your ability to secure grant awards by providing an actionable framework for your grantseeking plans.
Finally, consider investing in tools to help organizational growth, such as membership in GrantStation. At GrantStation, we help you to keep your organization financially healthy through assistance in developing a strong grantseeking strategy. Member benefits help you to find new grant sources, build a strong grantseeking program, and write winning grant proposals.
Top photo: Shutterstock