Note: Canto is no longer offered through TechSoup.
We are excited to introduce Canto to the TechSoup family! Canto is a digital asset management tool designed to simplify the task of organizing and sharing your media. The TechSoup offer provides members with access to a 50 percent discount on an annual subscription. In fact, we use Canto ourselves here at TechSoup! Read on to discover how Canto can save you time and stress by storing your content in a simple, intuitive, and searchable manner.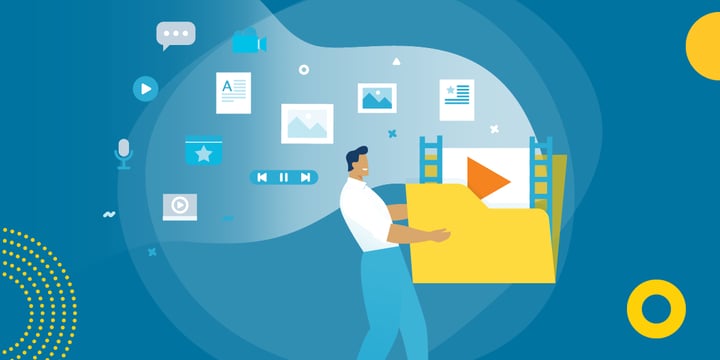 Organize, Search, and Share
Canto aims to help you simplify your media storage. You can create your own organizational structure, and search and sort your content in a way that makes sense to you. Smart albums, which are automatically created when you upload content to Canto, sort your assets by file type. Smart tags make it easier to locate the item you need. Alternatively, you can create your own keywords in order to categorize media by theme, campaign, product, or anything else. Personal collections help you get quick and easy access to the files that you use often or that are part of a project you're currently working on.
Canto's search feature helps you find whatever you need within seconds. Search by file name, category, old comments, metadata, or even dimensions. Filter your results to narrow down the search and use facial recognition to find images of the person you're looking for.
If you need to share certain assets with partners, volunteers, or others outside of your team, Canto makes it simple. An email or link gives your contacts access to the media they need, and links can be set to expire if you're sharing time-sensitive content. Alternatively, integrations with social media, Google Drive, Box, and Dropbox allow you to share files in whatever way is most convenient.
Collaborate with Ease
As well as sharing media with external partners, you can also make sure that everyone in your organization stays on brand by creating style guides. You can design your organization's Canto login screen, choose fonts and colors to guide content creation, and customize the interface of your Canto library. You can set limits on the dimensions of image downloads and add watermarks to image files.
Canto's three different user roles make it easy to ensure that everyone has the correct permissions and can use the tool effectively. Set your users as admins, contributors, or consumers to easily grant them the access they need to view, edit, and upload content. Users with the admin role can also add metadata, create folders and albums, and set permissions for other users.
Workflows help to simplify task management, while approvals and comments help your colleagues to give quick feedback without endless email threads slowing them down. Plus, with countless integrations, you can upload, edit, and share content using your favorite tools.
Security and Reporting
Canto takes security very seriously. By using Amazon Web Services as a security provider, it guarantees that your data is safeguarded by an SSL encryption. The custom permission settings for each user, along with the many ways to safely share your media with others, ensure that data is only accessed by those to whom you grant permission. You can also include your copyright information with a media file, which users must agree to before downloading.
It's also super easy to see how users are engaging with your content from Canto's reports and dashboard. Administrators can select the charts they want to see, run detailed reports, and view version histories. This can help you to organize your content in a way that is more intuitive for your users and spot any suspicious behavior immediately.
Manage Media Intuitively with Canto
We at TechSoup find Canto to be a convenient, effective way to manage our media content. Its user-friendly interface makes it accessible and hassle-free, and the collaboration and integration features mean that it can fit perfectly into the workflow of any organization. With Canto's new partnership with TechSoup, nonprofits can get 50 percent off this great tool. Check it out today!
Additional Resources