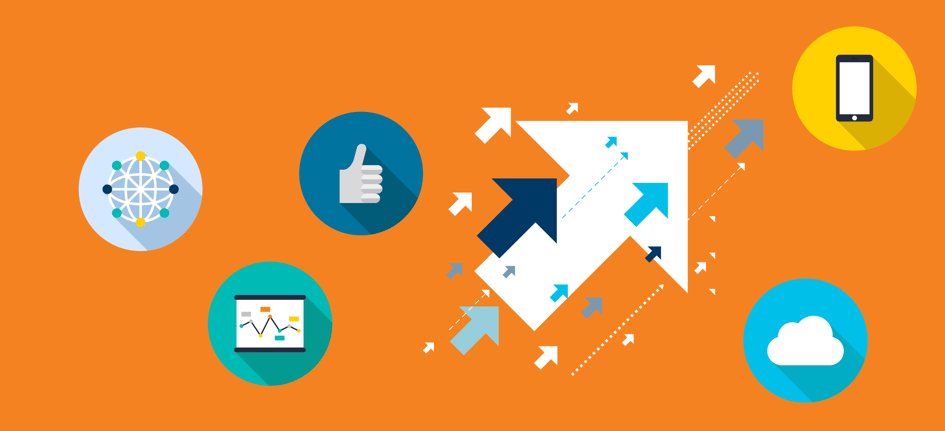 I am often asked what I see as the biggest potential game-changers in tech — particularly as it relates to social good. Mobile, social, the cloud, and analytics continue to emerge as key themes. However, analytics is emerging as the true game changer — catalyzed by advances in open architecture.
Let me unpack what I mean by "open architecture." Open means that anyone can access it, contribute to it, and innovate on top of it. At Blackbaud, where I serve as chief technology officer, one of our core tenets has been to design an open, cloud-based software and data architecture. We're cultivating a technical community of partners, customers, and engineers (inside and outside of the company) who are innovating in different ways and contributing to this ecosystem.
From this vantage point, I see the way that openness accelerates the velocity of innovation. Looking at it from a different angle, open ecosystems also yield data and analytics that enable everyone who is part of them to gain more insights and intelligence.
This data can power intelligent software solutions, surface actionable events, maintain accurate and current data assets, and generally drive more results for users. In other words, an open cloud-based architecture elevates usage, which in turn generates more and more data and intelligence that make the system even more powerful.
With data, analytics, and intelligence in mind, the following capabilities emerge as candidates to have a great positive impact.
The Internet of Things
Internet of Things (IoT) technology is cheap and accessible and can transform normal household items into network devices that generate data. In my house, the lights, thermostats, appliances, cars, doors, and windows are all connected devices. These connected devices generate data and intelligence (such as trends in usage, optimization of electricity consumption, and so on). Much like a household, there are many IoT possibilities for nonprofits and other players in the social good space to generate valuable, actionable data.
Instrumentation
Instrumentation provides us with the ability to understand what's happening within our software. As Blackbaud ships features and capabilities within solutions, we monitor usage. We do so to understand if our customers can easily discover the new capability (do they use it the first time they log on?) and to determine if our customers find it valuable (is their use ongoing?). This data-driven approach is an extremely effective way of measuring both the quality of the user experience and the overall value of the work we're doing.
We can learn a lot about our customers just by observing what they do. Across the software industry, instrumentation is driving advances in understanding that enable more targeted solutions to users' challenges.
Usage Information
Like instrumentation, usage data enables us to understand the leading indicators that yield the best, most effective outcomes. For example, through usage data, we were able to understand that nonprofits who proactively thank donors within one week of giving have an advantage. They were much more effective at converting those individuals to longer-term supporters and recurring donors.
Predictive Intelligence
Predictive analytics showcase some of the most stunning and innovative applications of data. At Blackbaud, we think of predictive analytics as a kind of "self-driving car." It guides and sometimes fully automates tasks for our users, enabling them to gain much greater results. A few examples of predictive analytics scenarios that we're working on include
Extending the most compelling message to a specific person at just the right time via the best channel, to keep them engaged, generate a donation, invite them to an event, or simply share a story.
Intelligently connecting nonprofits, corporations, individuals, foundations, faith-based organizations, schools, and other stakeholders across the ecosystem we serve. That action enables us to more efficiently coordinate efforts and services and drive greater good together.
Leveraging social information, an understanding of a person's network, geographical context, and other analytics to help connect an advocate with a nonprofit, school, or foundation, in just the right way.
We leverage the correlation of many different, disparate data sources to drive true intelligence and to power new, predictive user experiences across our applications. Our data platform is what powers this intelligence. This platform drives value across our solutions in other ways, including
Correcting, appending, and de-duplicating data across the system
Business intelligence and reporting that shows trends in data
Real-time data pipelines that spark events across the system based on changes to the data
I've included only a few examples of technology capabilities we're researching that we believe will have a strong positive impact. The central theme of these capabilities is providing more actionable data and intelligence. Our commitment to delivering a robust, scalable, and flexible data architecture as well as open, cloud-based software enables us to take advantage of this technology. It also enables us to harness these capabilities to drive greater value for the customers we serve.
This blog post was written by Mary Beth Westmoreland.