A final update to all current Symantec users (June 11, 2020).
The acquisition of Symantec by Broadcom Inc. resulted in changes to Symantec's operations and business model that no longer support its ability to offer free software. Consequently, TechSoup will no longer offer any Symantec products, including Symantec Endpoint Protection 14, Symantec Endpoint Protection Small Business Edition, and Symantec Mail Security 7.5 for Microsoft Exchange.
If you are currently using a Symantec Enterprise product at your organization, and have already migrated your account to Broadcom, your annual subscription will remain active for the remainder of the license's lifetime.
Nonprofits that acquired Symantec Endpoint Protection Small Business Edition (SEP SBE) through the Symantec Donation Program for Nonprofits will have the opportunity to transition to Symantec Endpoint Security Enterprise (SESE). Transition will begin in June, and customers will receive an email with all the information they need to get started with SESE. You can find the instructions here for this transition.
We encourage any nonprofits that would like to use Symantec products and solutions moving forward to contact Broadcom directly to find a partner who will work with their organization to provide the best possible pricing according to their location. Unfortunately we have been unable to identify any discounts for nonprofit organizations through any of Broadcom/Symantec's partners.
We also encourage nonprofits to explore TechSoup's other security products. We continue to offer tools from NortonLifeLock, along with a number of solutions from Bitdefender. TechSoup is continuing to expand our security product offerings, and we anticipate the launch of new programs this summer and fall. Our current target is to offer Avast in the United States mid-July and expand globally in October. We are in discussions with other companies as well, so stay tuned for more announcements.
***
Urgent update to all current Symantec users (April 28, 2020): We were recently notified that current Symantec enterprise customers have received the email below from Broadcom. To ensure continued service, it is our understanding that users will need to switch over to a Broadcom account before May 1, 2020.
***
"Dear Valued Symantec Customer,
As you know, in early November 2019, Broadcom Inc. and its affiliates acquired the Symantec Enterprise Security Business (Press Release). As a result of the acquisition, Symantec is upgrading the web authentication mechanism (Identity Provider) and all Symantec accounts will be migrated to Broadcom's Identity Provider. Your Symantec account will stop working from May 1, 2020.
You must activate your Broadcom account to complete this migration and update your profile information before you continue accessing the product portal.
To activate your Broadcom account, click here.
Account activation requires you to reset your password and setup multi-factor authentication. Once you activate your account, you can logon to https://securitycloud.symantec.com/cc/landing to access the product portal.
After you complete account activation, please update your profile information here. Updating the profile is a required step for you to be able to continue accessing the products. Please provide complete and accurate information in your registration profile. Failure to do so could result in delayed and/or rejected account requests.
If you experience issues with login, activation, or password reset, please use:
If the problem persists, please contact support."
***
Our team at TechSoup has reached out to Broadcom. We are currently gathering information and will update you as we learn more.
As we announced last year, Broadcom Inc.'s acquisition of Symantec enterprise assets affects three Symantec enterprise-level products formerly available to TechSoup members: Symantec Endpoint Protection 14, Symantec Endpoint Protection Small Business Edition, and Symantec Mail Security 7.5 for Microsoft Exchange.
Until we hear from Broadcom about when these products are again available through TechSoup, you should investigate an alternative solution that keeps your organization's information and technology well-protected. This might mean adopting a new security product altogether. This is especially important for those with a Symantec subscription that ends during the next several months. Once your subscription ends, you will stop receiving updates that address the latest virus or malware. That leaves your organization vulnerable.
We're actively working on expanded and additional security offers that we hope to introduce over the next six months. But for now, here are a number of security options to consider if your nonprofit has been affected by these recent changes to the Symantec Donation Program for Nonprofits at TechSoup.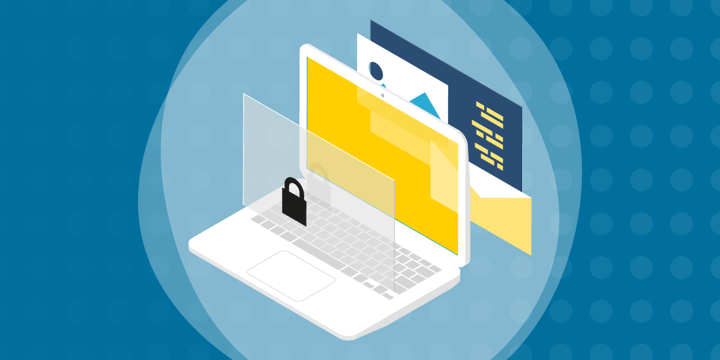 First, Do Your Homework
Before choosing an option, first make sure you understand your organization's operational needs, what you need to protect, and how many devices need protection.
For example, organizations with fewer than five employees don't require the means that those with 10 or more employees do. A small-business-type solution or even individual licenses might make good sense for small nonprofits. Bigger and more complex organizations should consider enterprise-level security.
Think about which data, devices, and endpoints matter to you. Do you only need firewall and endpoint protection? Or do you need a complete security solution, such as one that includes more advanced features like intrusion detection and prevention, online content restriction, and centralized management? Depending on how you answer these questions, you may need multiple solutions that integrate together for a holistic security approach to protect your organization.
Consider the complexity of your technology infrastructure, too. Are you a small organization primarily running Office 365? Or are you a large organization that uses Microsoft in tandem with other solutions such as G Suite? Your answer to these types of questions will help guide your decision-making. For example, if you are a "Microsoft-centric" organization, a number of security features (such as Microsoft Defender Antivirus — more on that below) are already included in the Microsoft platform.
Recommended Security Solutions Available Through TechSoup
Bitdefender
There are a variety of solutions available from Bitdefender, from business-level protection for up to 50 devices to security for a single Android smartphone. All are available through TechSoup.
Bitdefender GravityZone Business Security licenses for 10, 25, or 50 networked computers and servers running Windows, Mac, and Linux. This provides business-level protection and is a good choice for a medium-to-large organization that has a mixed bag of technology (Microsoft, Apple, Linux, Google). It provides a single console for centrally managing the security of an organization's workstations and servers (physical or virtual). It allows remote installation on unprotected computers in your network and can be deployed either on premises or hosted by Bitdefender in the cloud.
Bitdefender Mobile Security for Android
Bitdefender Internet Security 2020, licenses for 1, 3, or 5 Windows PCs
Bitdefender Antivirus for Mac, licenses for 1 or 3 Mac computers
Microsoft
Windows Defender Antivirus is a good choice for a nonprofit needing consumer-level security, having fewer than 25 licenses, and running primarily Microsoft products.
No additional cost because this security application is built in to the Windows 10 operating system.
Easy to install. You simply activate the application on each device running on Windows 10.
Continuously updates threat definitions when connected to the Internet.
Microsoft Defender Advanced Threat Protection, a separate product, provides enterprise-level security for organizations with 25 or more users. It is only available with the following versions of Windows and Microsoft 365:
Windows 10 Enterprise E5
Windows 10 Education A5 (not offered through TechSoup)
Microsoft 365 E5, which includes Windows 10 Enterprise E5
Microsoft 365 Education A5 (not offered through TechSoup)
To learn more about how Microsoft products can help keep your nonprofit secure, schedule a consultation with our Microsoft Cloud experts on our Microsoft Cloud Solutions page.
NortonLifeLock
Norton offers consumer-level protection for 5, 10, or 20 devices.
Norton Security Deluxe is a good choice for up to five licenses.
Norton Small Business is right for larger organizations that want the ability to centrally or remotely manage the security on devices, with up to 20 licenses available through TechSoup. However, it is only available in Australia, Brazil, Canada, Mexico, New Zealand, the United Kingdom, and the United States.
Please read this article for more guidance on which Norton offer may be best for your organization.
Look Into a Retail Option
If you need to make a decision soon and want to stay with Symantec products, you could investigate what's available through retail sources. If you do find a source, check to see if the vendor offers a discount for nonprofits.
Get Ready to Make the Switch
Once you decide on the software, devise a plan to uninstall your old solution and install the new one. The goal is to minimize the gap in time between when you are and aren't protected — viruses and malware are amazingly sneaky and fast.
If you go with an enterprise-level solution, you can set up its management console ahead of time before deploying the new software to devices on your network. That saves time and minimizes vulnerability in making the switch.
Deploying Your New Solution
Once you're ready to deploy your new solution, use the management console in your Symantec product to sever the connections to devices. In some cases, you may need to manually remove them. If that's the case, you want to make sure the Symantec management console doesn't see them on the network. Then, using the management console in your new software, deploy the solution to your devices.
If planned well, organizations with fewer than 20 employees can make the switch in a day. If your organization is larger than that, you'll want to allot more time to make the switch.
If you choose Windows Defender Antivirus, you will likely need to activate it on each device and configure the settings, For advanced enterprise-level security, you can enable integration with Office 365 or Active Directory. You can reference the technical documentation for both on the Microsoft site. If your choice is Norton Security Deluxe or Norton Small Business, consult the appropriate reference document for the product you purchased.
We are in regular contact with Broadcom and will update you when we know more about when the Symantec products will again be available to you.
In the meantime, if you have any questions, please reach out to us at marketing-feedback [at] techsoup [dot] org. We'll do our best to provide you with all the answers you need.
Additional Resources