The National Museums of Kenya (NMK) is a countrywide network of more than 20 historic museums and World Heritage sites. These museums and sites house some of the world's oldest and most valuable artifacts related to human and technological evolutionary history. Kenya is considered to be the "birthplace of humankind," and its national museums are the guardians of millions of fossils, some dating as far back as the Oligocene era (23 – 33 million years ago).
Amazon Web Services (AWS), Intel, and Digital Divide Data (DDD) have teamed up to further NMK's mission. DDD is a social impact organization providing cloud, digitization, and research services in Kenya. The group is supporting NMK in the digital preservation of these artifacts and enabling it to make the collections broadly available to the world for exploration and research.
The project began with the digitization of the 10,000 most valuable artifacts housed in the archaeology and paleontology collections at the Nairobi National Museum. The images of these artifacts are stored on the AWS cloud. The development of an open access digital archives database and a virtual museum will allow for new forms of engagement.
The Project to Collect, Preserve, and Engage with Artifacts
NMK's Earth Science Department is using cloud technology to develop a next-generation approach to collecting, managing, preserving, and engaging with cultural assets.
The project's goals address preservation, accessibility, and capacity building.
Preservation
Artifacts and associated physical records are vulnerable to destruction from floods, fires, and natural corrosion. If the physical records are lost, the entire collection loses relevance. These records are critical to authenticating the artifacts and to providing historical reference and metadata.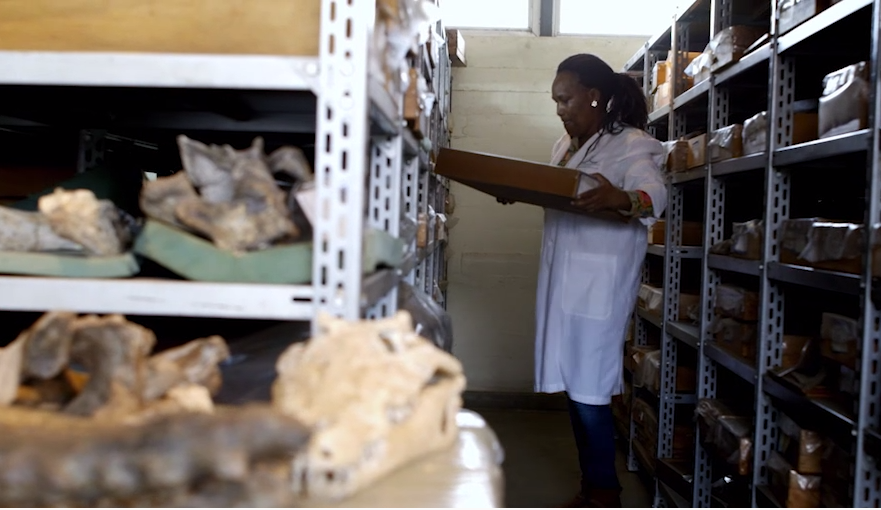 In its search for technology and cloud providers, NMK realized that AWS offers cost-efficient, scalable, and protected cloud storage that ensures that NMK's long-term preservation objectives are met. Staff will store 3D renderings of the artifacts along with associated records in Amazon Simple Storage Service (S3), which was built from the ground up to deliver 99.999999999 percent durability.
Data is automatically distributed across a minimum of three physical facilities in a single region. S3 will also automatically replicate data to any other AWS region, providing comprehensive security and compliance capabilities that meet even the most stringent regulatory requirements. Additionally, S3 is the only cloud storage solution with query-in-place functionality, allowing staff to run powerful analytics directly on data at rest.
These important artifacts — such as the world's only known specimen of Homo rudolfensis from roughly 1.8 million years ago — will be permanently protected and preserved in the AWS cloud.
Accessibility
With a goal to share its priceless and unique collections with the world, NMK needed a way to create an experience for patrons regardless of their respective geographical locations. NMK found the solution to its global accessibility need with AWS. AWS operates 44 Availability Zones within 16 geographic regions, and this global footprint continues to grow.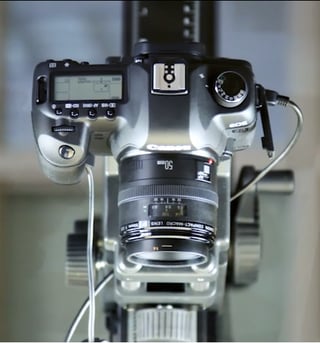 By leveraging the AWS cloud, NMK digital visitors will be able to engage in a virtual adventure. In this way, they can interact and learn from the entire natural fossil heritage of Kenya and some of the best preserved hominid specimens on earth. And in a digital environment, silos that may otherwise form in the research community are nonexistent. Therefore, NMK will easily be able to share and collaborate with other institutions around the globe.
With a central digital repository of collections, the museum will have the information available to curate and develop new exhibits to enhance the "in museum" experience as well.
Capacity Building
In conjunction with these efforts, AWS collaborated with DDD in developing the AWS Cloud Academy, a program that provides young Kenyans with training in AWS cloud skills. Many of these students live in the poorest parts of Nairobi and had never even seen a computer prior to taking part in this effort. The first wave of students completed the training last June and passed the AWS certification exams. They are now putting these skills to work to preserve NMK's expansive collection of artifacts.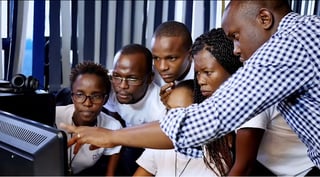 The overall impact is not just the preservation of Kenya's and the entire world's history; it is also that young Kenyans are participating directly in preservation efforts. These students are now in a position to earn more than four times a typical Kenyan salary and to excel in the field of cloud computing over the long term.
Additional Resources: AWS and the Cloud for Nonprofits
Read about other cultural and historical institution projects that run on AWS:
Learn how cloud services can help your nonprofit:
Photos: Courtesy of National Museums of Kenya