The following step-by-step directions will give new and returning users of TechSoup an overview of our products, services, and courses. We'll describe how to join TechSoup, check your eligibility, request an offer, get connected to our network, and access some of the other great things we help make available for nonprofits.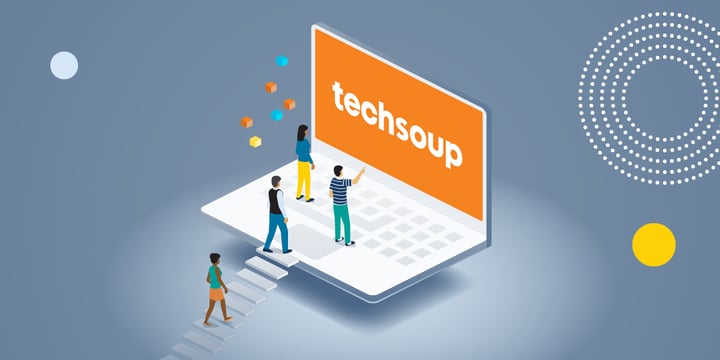 The directions here are the highlights of this recent TechSoup webinar.
How to Join TechSoup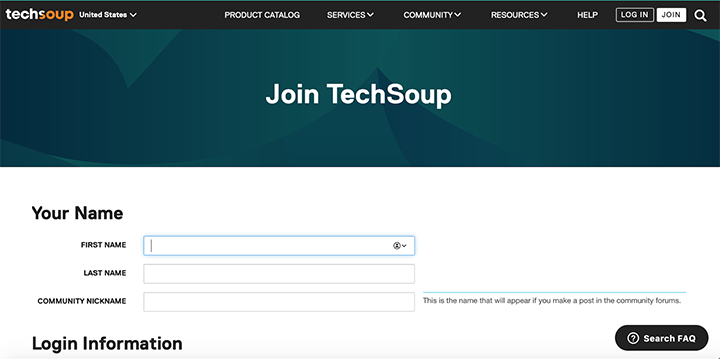 To get started, sign up on techsoup.org. Here's how:
Click JOIN in the upper right corner of most TechSoup pages and complete the signup process. During the process, you'll be able to add your organization to your TechSoup account.
To find offers, click PRODUCT CATALOG at the top of your screen. See what companies have offers for nonprofits by selecting Donor or Company, or browse our categories. You can also use the search feature in the upper right corner of your screen.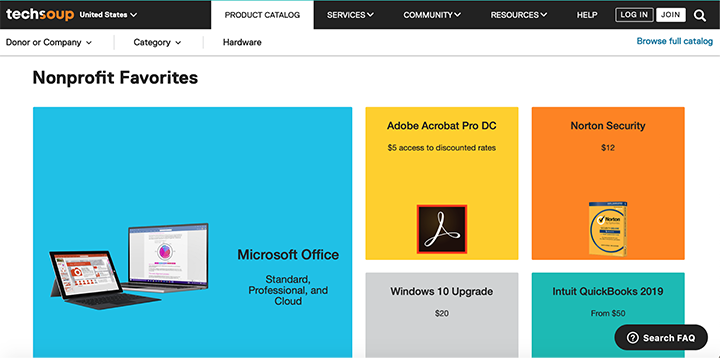 Take the TechSoup Eligibility Quiz
Eligibility for each offer is determined by the company providing the offer. Learn what offers your organization is eligible for with our eligibility quiz.
Click Check your eligibility on the Product Catalog page. We'll use information like your nonprofit's classification, mission, and budget to show you what offers your organization may request.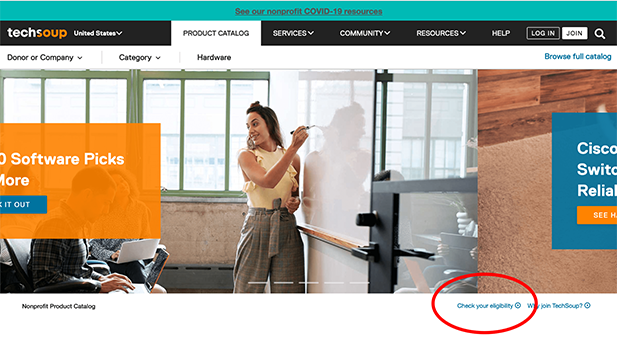 How to Request a Software or Hardware Offer
Browse the TechSoup catalog to select one of the hundreds of software and hardware offers from TechSoup. Once you find the offer you are looking for, placing your request is easy.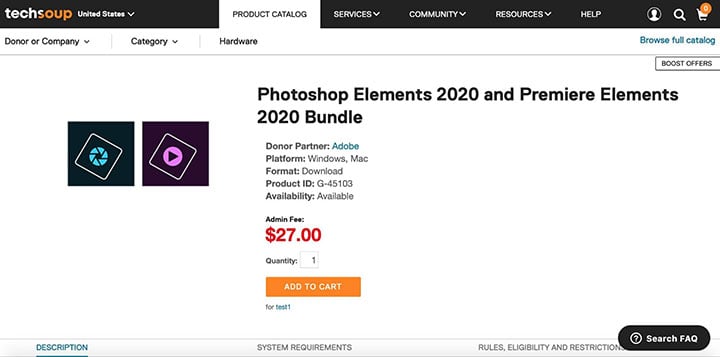 Within the offer details, you'll be able to add the offer to your cart. Make sure you're logged in!
Once you've added the offers you'd like to request, click the cart icon in the upper right corner of your screen and check out. This is where we'll make sure that your organization is eligible for the offers in your cart.

How to Access Services

TechSoup also offers a variety of services to help you power up your social impact. Click SERVICES at the top of your screen to see what services are available. You will see
How to Access TechSoup Courses

Through TechSoup Courses you can get the training and skills you and your team need to succeed. Find TechSoup Courses under SERVICES at the top of your screen.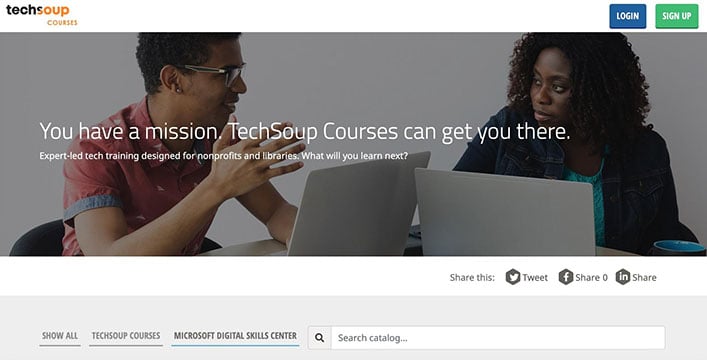 How to Connect to Your Nonprofit Community
Find support, discussions, and connections from TechSoup for your nonprofit community.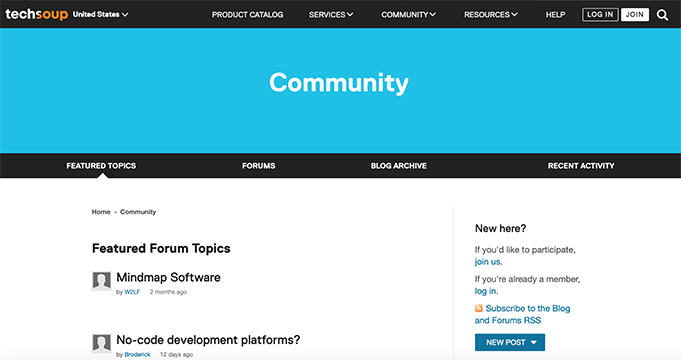 Click COMMUNITY at the top of your screen to find discussion topics in our community forums along with other resources to get connected.
Click RESOURCES at the top of your screen to explore news and tips in the TechSoup Blog and browse upcoming webinars.
Start experiencing all the great things that TechSoup has to offer, today.
See the recording and slides of our comprehensive webinar on how to use TechSoup.