Whether you are a new or aspiring nonprofit executive director (ED) or a board member considering hiring your first ED, it is critical to get clear about what the role entails. Very often, nonprofit boards look to hire an ED when they really only need administrative support. This can lead to goal and role misalignment and, therefore, dysfunction. Consequently, when someone applies to be an ED, they may have a warped idea of what the role entails. Some new EDs want to cling to the program work because it is rewarding. Others will cling to the administrative work and ignore fundraising.
The role of ED will look slightly different in every organization, and that's OK. This is not a cookie cutter role, nor should it be. But there are fundamental parts of the job that are likely transferable to 90 percent of nonprofits in the U.S. I have been an ED for five different nonprofits, all of them very different. In my experience, the following framework of nine "buckets" or areas of work can be helpful.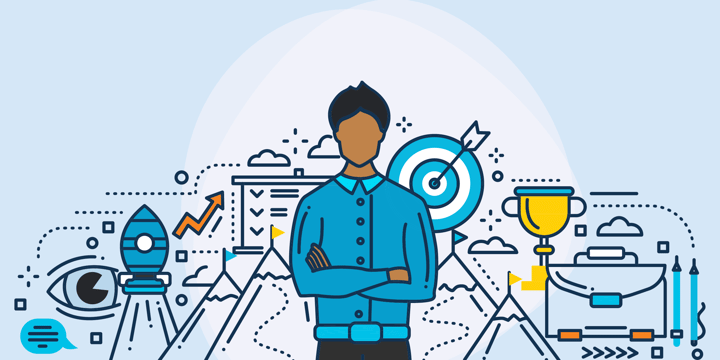 1. Leadership
The ED runs the place, so that means that all organizational stakeholders see the ED as the most visible and concrete embodiment of what the organization is about. The ED must model good behavior. The ED should be able to articulate the vision, mission, theory of change, statement of need, and overall strategy and direction of the organization. They need to build alignment across the organization. This doesn't mean everyone must agree on everything, but everyone should be rowing in the same direction.
The ED is also the CEO, the Chief of Enthusiasm and Optimism. In any political campaign, even if the candidate is going to lose, they and the campaign manager must emit hope, optimism, and a bold vision, or their base of support will dry up. It is the same for EDs. The ED must also be comfortable embracing ambiguity because sometimes they need to proceed when the field ahead isn't obvious. Avoid dysfunctional conflict (personal and emotional), but embrace functional conflict (professional and healthy disagreement about strategy and direction). Also, work to interrupt groupthink and mission creep.
2. Fund Development
The ED is responsible for all fundraising, period. The ED should be involved in solicitations of major donors and foundations or create the conditions for fundraising success within the organization. This means working to train the board and staff along with instituting the right software and tools to succeed. The ED cannot wholly delegate this. I have heard every possible excuse for avoiding fundraising. "I was brought on as a subject matter expert," or "I was told I didn't need to fundraise," or "We have an endowment." None of these impress me.
3. Board Support and Development
The board owns the nonprofit corporation. The ED works in partnership with them and for them. However, because the ED is staff, it is considered a best practice to assist the board in their operations, administration, planning, and information dissemination. Help build, sustain, and strengthen all board functions like meetings, policy adherence, and committee work. The ED should work to build alignment, not necessarily unanimity in all things, while also maintaining role clarity (division of labor between the board, the chair, and the ED). The best investment for an ED is supporting the board.
4. Financial Management
An ED must demonstrate competence in reading, creating, and understanding financial documents, including budgets, cash flow, income statements, balance statements, and statements of functional expenses. They should understand the basics of 990 tax returns, audits, and compliance. Creation of and adherence to financial controls are also important. Get training if this is unfamiliar. My favorite company for helping nonprofits is Fun with Financials.
5. Human Resources
The ED must ensure that onboarding, recruitment, retention, management, and compliance are carried out with excellence. This means delegation, decision-making, creating clear staff roles (job descriptions), and supervising collaborative tasks (projects and meetings) to ensure that they are done efficiently, inclusively, and with respect. Develop future leadership. The ED sets the compensation policy, including benefits.
6. Operations and Technology
Ensure that proper hardware and software is in place for donors, collaboration, document creation and storage, communication, and records. As your organization grows, you will need policies on technology use and will need to upgrade for future success.
7. Programs and Advocacy
Work to create the conditions so that the organization can reach its mission. Stakeholders expect the ED to set the strategy not to achieve outputs, but to achieve outcomes. Strongly consider playing a role in systemic change. Don't just feed the hungry; work to end hunger. That may mean setting goals for policy or behavior change programs. Ensure quality and effectiveness of programs. Be open to accountability from stakeholders. The ED should also be an industry thought leader and be on top of the trends and developments in their sector.
8. Community Relations and Communication
The ED should develop and maintain strong relationships in their sector, in their region, among peers, among donors, within industry associations, with the media, and more. Work in coalition and be transparent. Communicate regularly with stakeholders and the public.
9. Compliance and Best Practices
Be in compliance with all laws and regulations. Create systems to monitor these. Even beyond legal compliance, ensure that your organization is meeting the highest standards possible for your industry and region. You should understand the legal frameworks of creating and running a nonprofit. There are federal rules to follow from the IRS and elsewhere. There are also rules in the states you are operating in or are incorporated in (if they are different), and there may be local rules as well.
Further Information
For nine great free tools for nonprofit Executive Directors, grab my toolkit.
For more information on running a nonprofit organization, find Sean at www.NonProfitFixer.com and his courses at https://www.nonprofitfixer.com/course-overview.
Additional Resources