Whether your nonprofit was founded last year or 20 years ago, you're familiar with grants. And if you ever wished there was an easier way to find funding for your organization, you're not alone. This is where GrantStation comes in.
It's an effective tool that helps with every step of the grantseeking process, from searching, to writing, to managing grant applications. On September 24 and 25, we're offering a special promotion of GrantStation for $79, so we decided to highlight some features that can help nonprofits win more funding.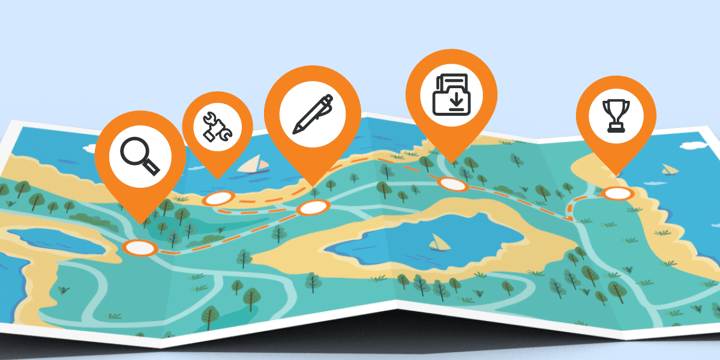 Access 9,000+ Active Funders for Your Nonprofit
GrantStation has an extensive database of grants that fund a wide range of topic areas. It includes state, federal, and international grants, plus private grantmakers, such as independent, family, community, and corporate foundations. You can search for funding for general operating support, program support, events, and even travel expenses. If you don't know where to start, GrantStation provides suggestions that will help you map out your project and figure out which search terms to use.
Possibly the most important aspect of this database is that all funders are open for applications or accepting letters of inquiry. You won't hit the barrier of finding a great potential grant only to learn that they are not accepting unsolicited proposals. GrantStation also provides up-to-date contact information for funders.
Get Expert Assistance in Building a Grant Strategy
The experts at GrantStation offer strategy-building tips to set your course toward successful grantseeking. It's like hiring a fundraising consultant for a fraction of the cost. There are worksheet templates that will help you think through your project needs, create a decision-making matrix, and build a grantseeking calendar.
A helpful tool in the platform is Grants2020. It's an interactive visioning tool for determining the funding needs of your organization. It could be used as a foundation for strategic planning or to make projections for the coming year.
Learn Step by Step How to Write the Grant
Those new to grant writing can utilize a step-by-step guide to navigating each section of the application. It lays out the purpose of each section and what funders are looking for, plus provides examples to help you craft winning responses. Even experienced grant writers may find these sections helpful for honing their writing.
To see grant examples, GrantStation and the Grant Professionals Association host a biennial competition for successful grant proposals. GrantStation members can access previous award-winning grants to learn from and improve their applications.
Organize Your Grant Applications in a Handy Dashboard
Once you're deep in the grant research process, GrantStation helps keep you organized. The dashboard feature can save search criteria so you can easily go back to certain keywords. The database is always being updated, so you might get new results. There's also a place to input your projects and assign potential grantmakers to each one. It can help to prioritize funding requests and track their progress.
Get Regular Updates on New Grants and Resources
GrantStation members receive weekly emails about grant opportunities, upcoming grant deadlines, and news for grantseekers. They offer a range of blogs and articles on philanthropy trends and in-depth profiles of grantmakers. Webinars and on-demand courses on all aspects of grants are also available for further learning.
Kick-Start Your Grantseeking for the Next Year
GrantStation is a powerful tool to expand your grant research and streamline the grantseeking process. You'll find resources and expert advice on strategy building and writing successful grants to fund your mission. On September 24 and 25, a year of GrantStation will be available for $79. Take advantage of this deal to save up to $620. Happy grantseeking!