What a year! Amidst rising polarization, civic unrest, and increasing restrictions on free speech and limitations to civil society, our partners and the nonprofits they serve continue to rise. We watched movements for change, for dignity, for peace, and for sustainability emerge from around the world.
In 2019, we learned some important lessons from around the world. Many of them came from partners in the TechSoup Global Network of more than 60 organizations serving more than 1.1 million nonprofits across the globe. Here are just a few of the ways these changemakers have shown us how movements that challenge the status quo start, grow, and expand.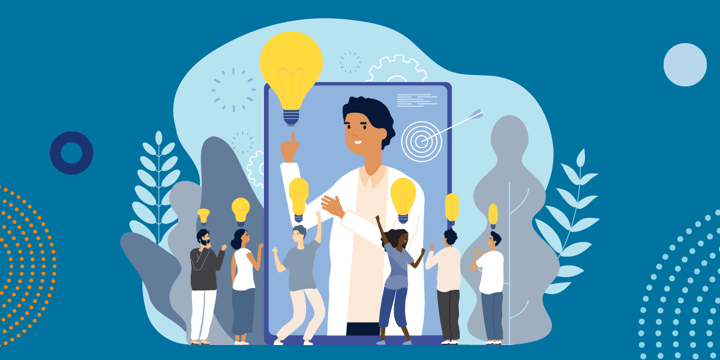 1. Youth and adolescents are demanding and creating solutions to pressing problems.
In a year of great polarization in the government and corporate sectors, we were moved by new voices of hope and urgency, such as Greta Thunberg's calls on the global community to take action for our climate. We are proud of the just-announced finalists of the Meet and Code coding workshop and event series, offered by TechSoup in partnership with SAP, in which adolescents learned to code toward a social outcome.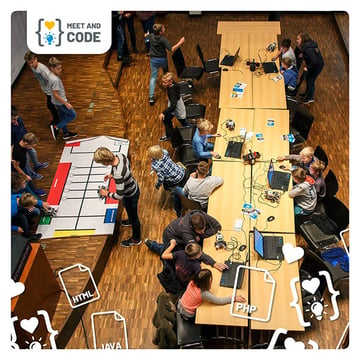 Participants in a Meet and Code event
This year, 56,000 students participated, 20 percent of whom were first-time coders. Finalists for the Girls Do IT! and Diversity award categories encouraged women, those with hearing or vision disorders, juvenile prisoners, and many more, to take part in coding events.
For example, finalists included events with titles such as STEM Girls with Families, and Mother and Daughter Coding Workshop with Techies Lab from Belgium. Also notable: Deaf Coders' School by Regional Youth Organization of the Deaf from Ukraine, Designing and Printing the Coral Reef in 3D from Poland, and Play Against Cyberbullying Workshop from Portugal.
Find more inspiration with the full list of finalists. Winners will be chosen at an awards ceremony in Budapest in March and given €2,000 each.
2. Your story makes all the difference.
In Accra, Ghana, cohorts of leaders in the Young African Leaders Initiative gathered recently for a training (pictured at top) led by TechSoup Global Network partner West Africa Civil Society Institute. They shared what they learned about impact storytelling in a powerful video. And in Malaysia, participants from local nonprofits worked with TechSoup and Kitabisa in a communications workshop to create videos, GIFs, and memes and developed communications strategies to support their overarching missions.
3. Access to resources and technology can help organizations reach production and mission achievement goals.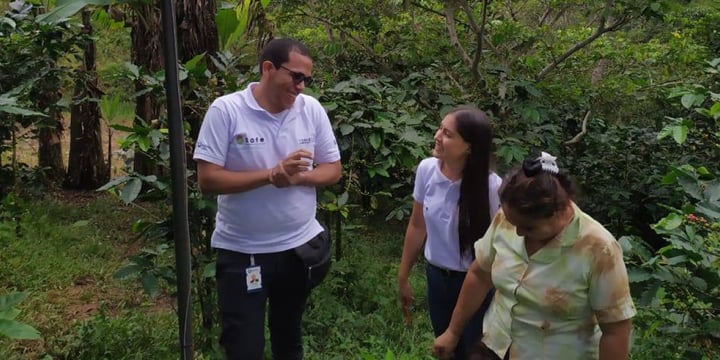 MAKAIA works with coffee farmers to grow their agency and output through communications technology.
Our Global Network partner MAKAIA works with coffee growers through Tierra Colombia in three Colombian municipalities to help improve productivity and strengthen the value chain through communications technology. As a result of this project, nearby farms and schools are gaining Internet access. Coffee growers, women, youth, and teachers are learning to use communications technology through trainings. Coffee growers are helping to inform the development of an app that enables effective coffee production management, complete with related information and news.
4. Take good care: As a changemaker, you need to protect yourself, not just those you serve.
Check out the latest episode of the MEGAPHONE podcast. It showcases how human rights activists and journalists deal with difficult situations on a daily basis. The stress of these jobs can lead to compassion fatigue and vicarious trauma. Learn more about what these are, how they manifest themselves, and why paying attention to symptoms is crucial not only for you but also for people around you.
MEGAPHONE is an international event for human rights activists, NGO professionals, and journalists from Central Eastern Europe and Central Asia. This year they met in Budapest in November. The aim of the event is to inspire collaboration to understand and better respond to the process of shrinking civic spaces. Here you can find data visualizations and other resources, such as How to Make Good Propaganda and All You Need is a Smartphone.
5. The most sustainable approaches often arise from within communities.
When it comes to capacity building, those closest to challenges have the most experience and information about how to solve them. Tostan, an international nonprofit and longtime TechSoup member, has sparked a human rights movement led by communities in eight African countries. As a result of its locally grown approach, more than 5 million people have publicly abandoned child marriage and female genital cutting. Often the most supportive approach is to listen and learn from the ones sparking change and understand how best you can link them to greater support.
6. We can only achieve the UN Sustainable Development Goals through partnership and collaboration.
On behalf of all of us at the TechSoup Global Network, thank you for all that you do to support your communities on the issues that matter most to you. We're looking forward to working together with you in the next decade!
And thanks in particular to TechSoup's community of investors and supporters in our Growth Capital Campaign. With as little as $50 each, investors help strengthen what TechSoup offers the nonprofits it has served for decades, while helping it reach even more nonprofits worldwide. Learn more, read why they invest in their own words, and see how TechSoup is investing the money. And to get more involved, invest in civil society today.
More than 65 supporters, impact leaders, and investors celebrated one year of TechSoup's growth capital campaign during SOCAP19 in San Francisco.
Additional Resources
Top photo: West African Civil Society Institute. Participants share ideas in an October workshop on how to communicate impact offered by the West Africa Civil Society Institute in Accra, Ghana.
Photo 2: TechSoup Europe
Photo 3: MAKAIA
Photo 4: TechSoup