When TechSoup announced its growth capital campaign last year to raise US$11.5 million to scale and deepen its reach, the first to participate were longtime stakeholders. They know from experience the impact that TechSoup has on the more than 1 million nonprofits it links to technology and resources that help them optimize organizational performance.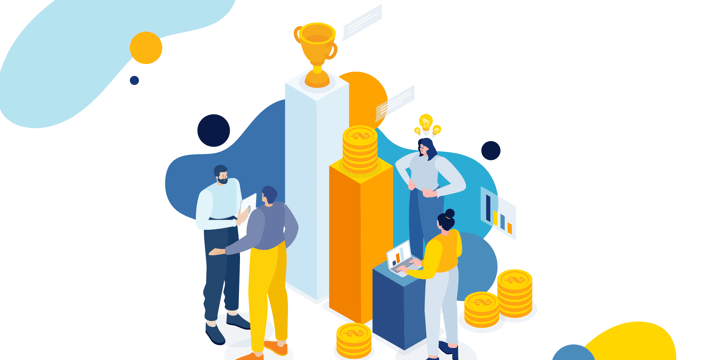 TechSoup's growth capital campaign offers three components: an innovative direct public offering (DPO), a drive for large-scale grants, and a push for individual donations. TechSoup will use these resources to build its own resiliency and help other NGOs become better prepared to address urgent and persistent challenges.
Here, early investors share why they joined in.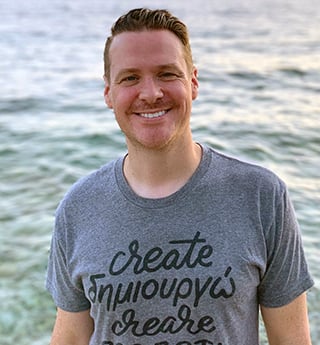 TechSoup, "now here's a nonprofit that I love," said Austin-based DPO investor David Neff. "Here's an opportunity to not just donate, but to do good and get a deep return on my investment."
"I'm able to personally invest and support a nonprofit that I love." said Neff. "It's great. I can feel good and get the rush of serotonin. To be able to do all that and through a direct public offering — as a novice investor, I found the idea fascinating and wanted to support."
"The investment process is very easy," he added.
It's important to TechSoup that the diversity of investors reflects the diversity of the network. Just as TechSoup is dedicated to serving the smallest nonprofit organizations as well as the larger ones, every level of contribution makes a difference.
Read this blog post (which is part of a series) to learn more about how TechSoup will use the resources to deepen and scale its reach with current and future NGOs.
Last week, partner VMware Foundation announced a US$2.5 million commitment through a recoverable grant to help scale TechSoup's reach and enhance its support to the hundreds of thousands of nonprofits it serves. The foundation made the announcement on the first day of the VMworld conference, and the news was featured in the Chronicle of Philanthropy. VMware's investment means that TechSoup now has raised 70 percent of its target of $11.5 million.
We're approaching the last mile, and we need you!
Every time an investor talks about their contribution, momentum grows, and so does the movement.
Last week, Eric Murat tweeted, "Never heard about TechSoup before #VMworld2019 After [VMware CEO Pat Gelsinger spoke about it], I went to #vmwareFoundation and made a donation matched by @vmware. Also went on TechSoup website and made a second donation. ... I know my donations will be very well used there!"
TechSoup's board of directors agrees on the power of this investment. It challenges more of TechSoup's stakeholders — people like you — to join the movement.
Invest in the DPO by September 30, and the board will match your investment dollar for dollar, doubling the impact of TechSoup's already strong multiplier effect. (TechSoup estimates that for every $100 invested, over $47,000 of additional resources can be distributed to the nonprofit sector across 236 countries and territories worldwide.)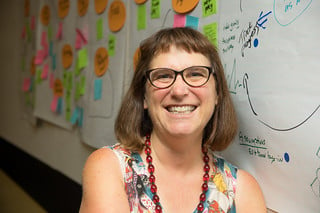 Beth Kanter, a San Francisco-based social media trainer for nonprofits, said she invested in the DPO and featured it on her blog because "I was fascinated about this new financial operations model. I have a lot of room in my heart for organizations like TechSoup, who do good by helping others do good. I've been working in the field of nonprofit tech for many, many years and TechSoup was one of the first ones there. They're so good. So yes, it was a big, giant yes."
Amy Campbell Bogie, of Durham, North Carolina, board member and former executive director of the National Coalition for Community Capital, invested in TechSoup's DPO on day one. "It was a no-brainer," Bogie said. "I don't think that people outside of the nonprofit world fully comprehend the degree to which you're always trying to do more with less at nonprofits. TechSoup enables nonprofits to not always have to cut operations and programming and internal administration. It really provides access to services that for-profit businesses could purchase in a heartbeat."
Timothy Dubel, of Washington, D.C., invested in TechSoup's DPO after he saw CEO Rebecca Masisak's post on social media. "Being a fan of TechSoup for years," he said, as a former Microsoft corporate philanthropy manager for more than a decade, "and knowing about them and the work they do throughout the years, I know that TechSoup is absolutely fundamental." He invested because "TechSoup is a trusted organization. Knowledge of the impact and the work that they do was critically important. And it was an investment decision." As a partner, "TechSoup is the most important link in scaling distribution of technology and resources to nonprofits," he said.
TechSoup staff are investing, too. "I invest because TechSoup is alone in its ability to scale to benefit so many worthy organizations!" said a team member. "There is no other network more poised to help small community-based organizations, in some of the world's most vulnerable settings, serve more people in more effective ways."
Now it's your turn. In the second year of our growth capital campaign, we want to multiply the number of investors, donors, and other supporters. If you love what we do, we need you. Invest in civil society. Contribute by September 30 to double your impact. Share on social media to help us grow the movement! #Investtechsoup #Sharethelove
Additional Resources