The global COVID-19 pandemic has transformed the way we work, collaborate with our peers, and manage teams. If your nonprofit has been suddenly thrown into the deep end of remote work, you're certainly not alone. One challenge that working remotely presents is the need for better document management in the cloud. There are many ways to approach this issue, but one popular (and affordable) tool is Adobe Acrobat Pro DC.
Over the last couple of years, you probably have heard references to cloud storage but wondered what it really means and how it can be implemented in your organization. Simply put, instead of storing your information in traditional paper-based folders or on a local hard drive, cloud computing stores your information on a server over the Internet, with stronger security and better backup of data.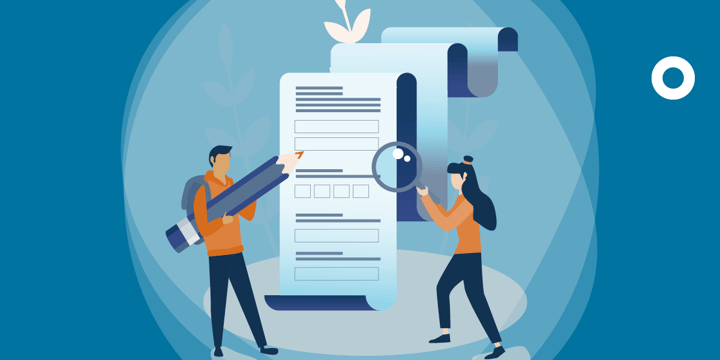 What follows is a suggested process for your nonprofit to leverage Adobe Acrobat Pro DC to create and manage PDFs. We should also mention that, in order to better support organizations impacted by COVID-19, TechSoup is waiving all admin fees for Acrobat Pro DC through the month of May 2020. This allows access to the nonprofit discount on Adobe.com with no additional fee.
1. Download the Free Adobe Scan Application on Your Mobile Device
Adobe Scan allows you to easily capture and convert paper documents, volunteer forms, and business cards into high-quality PDFs. The application has different capture modes, which ensures that you capture the clearest scan every time. Once the document has been scanned, you can open the scanned PDF in Acrobat Pro DC to add fillable fields and make notes or comments to review with other members of your team.
2. Convert Any File on Your Local Drive to PDF
If your documents are mostly digital, but in different file formats, Acrobat Pro DC lets you convert numerous file types into PDFs, including Microsoft Word or Excel documents, noninteractive PDFs, and even scanned paper documents stored on your local drive. Once you open Acrobat, select your file, and click Start to prepare the form, it will automatically convert the chosen document to a PDF.
3. Create Fillable PDFs
Acrobat Pro DC leverages built-in artificial intelligence to automatically detect and create interactive form fields from the file you upload. If Acrobat is unable to detect a particular form field intelligently, you can drag and drop fields on your own. Acrobat Pro DC automatically recognizes static form fields and converts them to fillable text fields when you convert your scanned paper forms or electronic files to PDFs. You also have the ability to move text fields around, change headings, insert radio buttons, and introduce conditional logic and data validation rules to your form.
For example, if you create donor forms or volunteer sign-up forms as fillable PDFs, you can easily email them using a shared link. By doing this, your nonprofit can gain visibility into the analytics of the PDF, track the status of replies, and send reminders to individuals who haven't responded.
4. Ensure PDF Security
By adding security to documents, you can limit viewing, editing, and printing to only specified individuals, either internally or externally. This can be done in two ways. You can set a document open password, which requires individuals to type a password to open the PDF, or a permission password, which requires individuals to enter a password to change permission settings. Permission passwords can be used to restrict printing, editing, and copying content in the PDF.
Lastly, if you are collecting sensitive information from donors such as bank account or Social Security numbers, Acrobat Pro DC allows you to redact information from the file. Once redacted, sensitive information will be hidden in the PDF.
5. Manage Files
Adobe Acrobat Pro DC gives your nonprofit the ability to view all your files and folders in one central repository. This includes the ability to view files on your desktop, or even connect your Acrobat Pro account to external storage repositories such as Dropbox, Box, OneDrive or SharePoint.
Once all your files are accessible within Acrobat Pro DC, you can further filter your documents by starred files, files shared by you, or files shared by others in your nonprofit. When you select any file, you will automatically be able to perform commands for the file based on its type. For example, when you select a PDF file, you can perform commands such as comment, export, edit, or organize. Similarly, when you select a folder, you see only the folder-specific commands, such as rename, move, download, and delete.
6. Accelerate Approvals and Signatures
Once your forms have been converted to fillable PDFs with all the necessary information, you can gain approvals remotely. With Adobe Sign, integrated into Adobe Acrobat Pro DC, your nonprofit can eliminate the hassle of finding a printer, filling and signing a form by hand, and scanning it again. Acrobat DC includes basic signature functionalities that can be leveraged using Adobe Sign.
Recipients will receive a unique link to view and sign the document online. The benefit is twofold: Signers are not required to purchase or sign up for an Adobe Sign account, and senders can track when the document is viewed and signed in real time. All parties receive a copy of the signed agreement, and signed documents are automatically archived on secure servers in the cloud, where your nonprofit can access them at any time.
Consider the Document Cloud
Cloud document storage allows nonprofits to share data with team members regardless of where they are in the world. We hope the guidelines above are helpful to you and your organization, should you choose to adopt Adobe Pro DC to support a newly remote workforce or otherwise.
Additional Resources