Last week, Amazon Web Services (AWS) convened in Seattle for its global nonprofit conference, called Imagine. Nonprofit leaders, including representatives from TechSoup, experienced a creative, collaborative environment to learn new strategies for using technology to benefit their missions. AWS hopes to enable nonprofits to #ImagineABetterWorld in which mission-driven organizations leverage the power of technology to create meaningful change.
Currently, AWS offers specially priced AWS Credits for nonprofits through TechSoup that they can use for services such as building websites and hosting core systems.
At the conference, AWS made several announcements about new grants and programs for nonprofits. Read on to learn about these programs and how they can benefit your organization.
Now Available: AWS Imagine Grants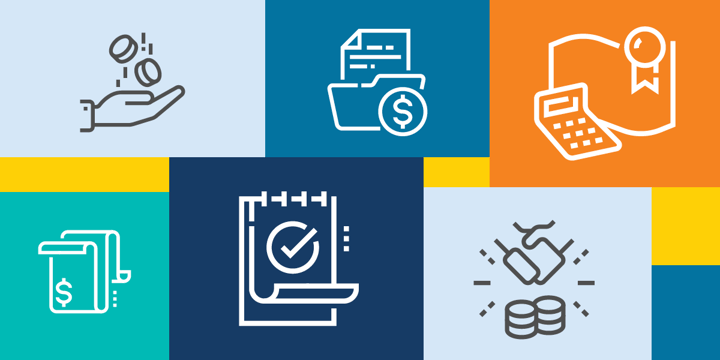 This grant demonstrates AWS' commitment to supporting nonprofits that are prioritizing technology to achieve their missions. Grant recipients can get aid in the form of financial support and AWS credits. In addition, nonprofits may also receive AWS resources such as Training Service Vouchers, AWS marketing support, or even a full-day kickoff with an AWS technical specialist.
For full details and information on applying, visit the AWS Imagine Grant page. Applications are due by 11:59 p.m. Eastern time on October 31, 2018.
Be Ready for Anything with AWS Disaster Response
AWS wants to be sure that nonprofits maintain mission-critical functions when disaster strikes. The AWS Disaster Response team provides real-time support to nonprofit organizations experiencing IT disasters. That support includes deploying technical volunteers who will get your nonprofit back on track in the case of a telecommunications collapse.
The AWS Disaster Response team also works to create software solutions that empower nonprofits to be better prepared for disaster and recover from it when it occurs. Plus, with the AWS Open Data Program, the disaster response community is empowered with shared data to build resiliency and effectiveness.
Level Up with the AWS Competency Program
AWS also announced the new Nonprofit Competency Program, a distinction for organizations who are excelling at the technical work they do. AWS Competencies are granted to AWS Partner Network partners who have demonstrated technical proficiency and proven customer success in specialized solution areas.
AWS Competencies let your nonprofit stand out with a special recognition of expertise. This highly marketable certification is an excellent way to demonstrate the value of your organization to constituents and partners. There's a wealth of other benefits for AWS Competency members, including public designation and special event access.
As AWS continues to grow its support for nonprofits, it's important to take advantage of all that these programs have to offer. To learn more about AWS and all it offers for nonprofits, visit the AWS for Nonprofits page.
Additional Resources: Amazon Web Services Credits for Nonprofits