Some changes are happening in the Amazon Web Services (AWS) donation program, increasing the credits available to some organizations. If you are a larger organization, and have found that the $1,000 in credits does not quite cover the infrastructure or cloud support you need, then this announcement is for you. In order to better equip larger organizations to scale and develop their work, AWS has expanded its donation program to provide more resources to nonprofits with larger budgets.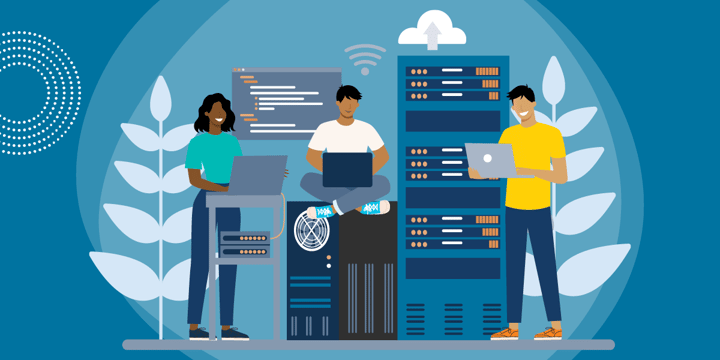 Read on to learn more about what AWS can do for your nonprofit, and how the pricing tier changes affect you.
AWS for Nonprofits
Amazon Web Services provides access to cloud services such as high-powered computing, storage, data warehousing, and more. It allows organizations to scale their operations and create a functional, secure cloud environment without the need to invest in physical infrastructure.
For several years, TechSoup has collaborated with AWS to provide credits to nonprofit organizations. These can be applied towards usage fees for AWS on-demand cloud services to help support your nonprofit's infrastructure, networking, and security.
As well as supporting your networking and infrastructure needs, AWS provides some more advanced features to help you gather and visualize data in a cost-effective way, enabling you to make informed decisions about your work. It also enables you to deploy solutions wherever they are needed around the world and to equip users with temporary virtual desktops without the need for longer-term licensing agreements.
Introducing AWS Pricing Tiers
To address the diverse needs of nonprofit organizations, TechSoup and AWS have introduced a tiered structure that allows for varying grant awards based on the reported budget of the organization. Previously, AWS offered all nonprofit organizations up to $1,000 in AWS credits. This means that for nonprofits with a budget of under $10 million, nothing is changing and they'll still have access to the same great features AWS has to offer. Larger organizations, however, will be able to request more money in AWS credits, empowering them to expand and improve their cloud infrastructure.
The updated AWS donation program provides the following grant awards based on the organization's annual budget:
Under $10 million: $1,000 AWS credits
$10 million to $50 million: $2,000 AWS credits
Over $50 million: $5,000 AWS credits
These tiers are intended to ensure that all organizations have access to the resources and infrastructure they need. The change empowers larger organizations to build more effective infrastructure, take advantage of more AWS initiatives, and scale their operations effectively.
In order to ensure that the resources obtained are suitable for an organization's budget and needs, each nonprofit can only request the credit tier that aligns with its budget. Note that if you've already requested your $1,000 credits for the current fiscal year (July 2022 to June 2023), you'll need to wait until after July 1, 2023, to take advantage of the new tiers. This applies even if your organizational budget entitles you to the higher credit tiers.
Make AWS Work for You
AWS provides a range of solutions for nonprofits of all sizes. But now, it can provide even more support to organizations with larger budgets, empowering them to scale effectively and make the most of the cloud functionality it offers. The increased offering for nonprofits on a larger budget enables them to scale their cloud functionality more effectively or to take advantage of some of the more advanced features AWS offers.
Additional Resources
Top photo: Shutterstock