Picture yourself interviewing a candidate for a program director position at your organization. To better understand their financial management skills, you ask a direct question: "What might you look at in the program's financial reports in order to detect problems and assess whether our financial outlook is strong or weak?"
"Oh, I don't know …," they say. "Isn't that the finance director's job?"
Chances are you would not offer a director-level position to someone who doesn't recognize the value of learning and practicing financial management, right?
Someone Else's Responsibility?
Yet many nonprofits behave as if it's perfectly acceptable for their leaders to be ignorant about technology management. They act as if it's okay to assume technology strategy is someone else's responsibility.
For the nonprofit sector to keep pace with the rest of the world, this has to change — and quickly. Digital skills will be essential to the success of tomorrow's leaders, tomorrow's organizations, and tomorrow's social sector — and they're just as important today. If your organization has not yet begun to prioritize hiring and training for these skills, let me make the case for why it's time.
Digital Skill Sets Give Your Organization a Competitive Advantage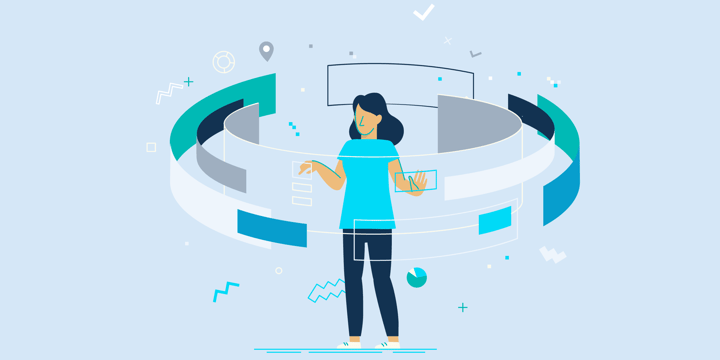 We don't like to talk about it in the sector, but nonprofits are competing with each other for talent and funding. Digital skill sets can help your organization win in both arenas.
How can you attract the best people to steward your organization and your mission? Today's employees expect access to good tech tools, flexibility to work from home, and a culture of learning and experimentation. If you're going to attract and keep the best talent, you had better develop a technology strategy that equips your staff with technology tools and up-to-date skills, as well as fostering a culture where technology innovation can flourish.
What about funding? Having the skills to apply technology and data science to improve the reach and quality of services means your organization will be more effective. That gain in effectiveness is enough reason to pay attention. Combine that with a funding edge — created by your ability to make your case and prove your program's worth using your organization's data prowess — and you can't afford to ignore digital skills.
Digital Skills Maximize Sector Return on Investment
What if you could make a direct connection between solutions and impact, knowing exactly what works and what doesn't? Data literacy and familiarity with technology trends can help your organization optimize its programs. It can show you where to most effectively allocate resources and where to automate in ways that free up staff time for high-touch personal interactions. It can also help collaborative groups and funders to optimize work across the sector, revealing what kinds of investments can make the most impact and informing smart decisions about innovation and risk.
None of this is possible without digital skills such as design, technology ROI analysis, and technology change management. Many experienced leaders have these general skills but lack the domain-specific knowledge or experience to adapt them to a technology context. Or perhaps it doesn't occur to them that leadership concepts even apply to technology. If we could make technology leadership skills the norm rather than the exception, imagine how transformative that might be for the sector as a whole.
Digital Skills Make You the MVP
We've talked about how your organization can benefit from prioritizing digital skills, but you can benefit personally as well.
A leader fluent in the languages of data and technology can envision and coordinate technology solutions to the most vexing of problems. She can make smart decisions that are informed by data, and she almost seems to be able to foretell the future, thanks to her mastery of forecasting and analytics. This leader uses technology tools to make her insanely productive and organized. Who wouldn't want her on their team?
Someone with strong digital skills, including the habit of keeping skills fresh, has job security and plenty of career opportunities.
Free Reports on Digital Skill Sets
Idealware recently conducted extensive research on this topic. You can get the publication, Digital Skillsets: An Imperative for Today's Nonprofit Leaders, for free on the Idealware website. We also recommend NetHope's white paper The Digital Nonprofit Skills Assessment, which provides additional insight. Our combined research underscores the priority and urgency of developing these skills if we want to future-proof ourselves and the organizations we lead.
Will you commit to making this a priority in 2019? It's time to set a minimum standard for digital skills among nonprofit leaders and start making the investments needed to build those skill sets. Do it for the sake of your organization and the people you serve and enjoy the benefit to your own career as well.
About the Author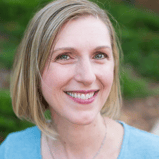 Karen Graham is a sought-after speaker, trainer, writer, and consultant with expertise in technology leadership and innovation, nonprofit software, and digital strategy. As Tech Impact's director of education and outreach, she leads the Idealware team of researchers, presenters, and writers who create technology information resources designed to help nonprofit leaders put their vision into action. She holds an MBA in nonprofit management from the University of St. Thomas.
Additional Resources: Digital Skills