On April 22, 2019, people in more than 193 countries around the world will hold public events celebrating Earth Day. This year, the focus will be on protecting species from extinction because, as Silent Spring author Rachel Carson once wrote, "In nature, nothing exists alone."
At TechSoup, we take these events seriously. After all, our nonprofit mission is to enable changemakers around the world to design and implement technology solutions for a more equitable planet. And that means taking care of our planet as well.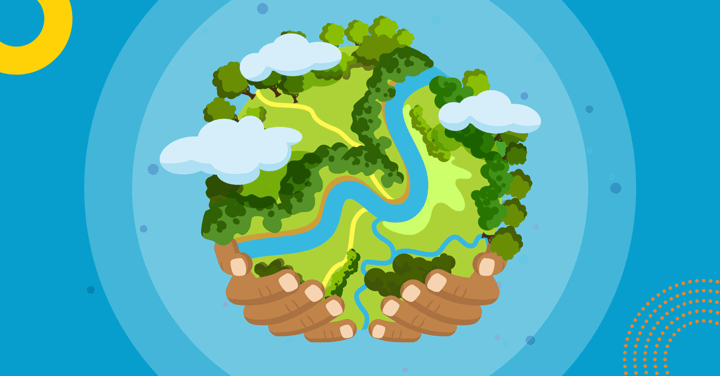 So this year, we are trying something new: We've compiled a special set of offers from forward-thinking and environmentally minded refurbishers or corporate partners like DocuSign, Adobe, and Box. Any validated environmental or conservation nonprofit can access these offers from Monday, April 22, to Friday, April 26.
Nearly 13,000 environmental organizations work with TechSoup as a source of the technology solutions their missions require. Their names highlight issues that many of us are already familiar with: the Arbor Day Foundation, the Defenders of Wildlife, the Grand Canyon Trust, the Marine Mammal Center, Save the Redwoods League, the Rainforest Alliance, Earthwatch Institute, and many, many more.
At each of these nonprofits, dedicated people have made deliberate decisions to make the world a better place. Literally. So while we celebrate Earth Day this year, at TechSoup we want to take a moment to thank these organizations and the people and nonprofits who make Earth Day real.
Our commitment to green thinking extends into our product catalog and service offerings. Years ago, TechSoup launched our Refurbished Hardware Program, bringing a steady supply of previously owned laptop and desktop computers to market again, with guaranteed operating systems, warranties, and powerful specifications.
But any green advocate will also tell you that another very important thing you can do to protect the earth is to change your own daily behaviors and encourage others to do the same. To that end, we've just published this helpful blog post about six great ways to keep your office space green.
So this Earth Day, take a moment to make small (or big) changes in the world around you. Support an organization with a mission that means something to you. Start a recycling program at your workplace. And if you are a nonprofit committed to making the planet a greener place year-round, use this opportunity to take advantage of our special offers, created just for you.