Here's a common scenario you may face at your nonprofit: You've recently received a hefty tech donation of some software that you know will help your organization, but you're not sure if it's being used to its full potential.
Does this sound familiar? If so, you're not alone. Although digital tools are more powerful today than ever before, more training and education is needed to wield them effectively.
Box.org recognized this as an area in which to innovate its offerings to nonprofits beyond product donations. That's why it launched the Coaching Corps program last year. Through the program, nonprofits are given the opportunity to connect with expert-user Box employees for a live, remote advisory session. The session is aimed at helping them set up their Box account so that it can be used in the most optimized way.
Box is a content management and file sharing service that enables organizations to set up highly customizable folder structures. In those folders, nonprofits can store and share digital content in a secure and effective way. And with a tool with so much potential, it takes some know-how to set things up so that content can be uploaded and accessed in an organized and efficient manner.
Christina Louie, global program manager at Box.org, says that she and her team were first inspired by a similar program launched by Tableau. She pointed out that along with discounting and donating products, Box strives to cultivate a civically engaged workforce; currently about 50 percent of "Boxers" are involved in some sort of charitable activity. Coaching Corps provides a natural outlet for employees to share their expertise with organizations that can benefit from their guidance.
Furthermore, nonprofits receiving the standard donation of 10 Box licenses do not filter through the same customer success channels that large organizations do. "But we didn't want that to mean that they weren't still getting the support that they need to better utilize Box. [We want them to be able] ... to better utilize their content to meet their missions and be able to run more efficiently and effectively," Christina said.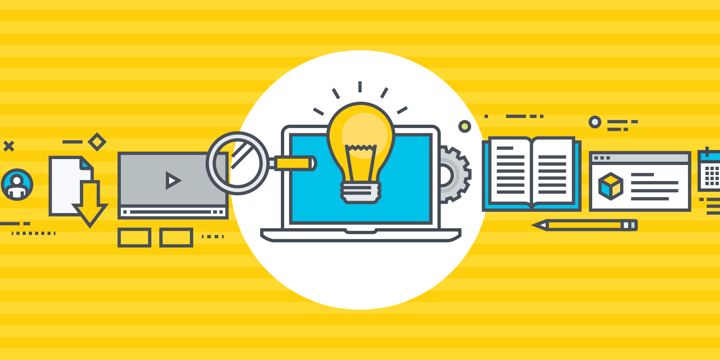 How Coaching Corps Works
Coaching Corps currently has about 30 coaches offering free capacity-building training on the platform. Christina noted that the team hopes to get to 200 volunteers in the next year or so.
An employee at an interested nonprofit first searches for a coach by keyword or subject expertise. Once a coach has been identified, the employee schedules an introductory call to give the coach an overview of what their nonprofit needs. After that, the employee is given some prep work to complete prior to the session to get the most out of the time spent.
Once all that's been completed, the advisory session takes place, and follow-up consultations may in some cases be set up with the particular coach.
Christina explained that the main issue that most sessions target is the notion of "content sprawl." Content sprawl refers to the vast amounts of digital content that are uploaded to a Box account without any strong rhyme or reason.
"We're primarily focused on helping nonprofits build out a cloud content management strategy," she said. "We want them to think about the best way they will utilize Box and the best way for them to structure their content so that it's most effective and usable. Essentially, it's how they want store and manage content on Box. That includes thinking about what will the folder structures will look like, who needs to be invited into them, and how they will be utilized at the nonprofit."
The goal is to create an simple-to-use tool that makes content readily available and easy to work with collaboratively. "It makes it so you're not spending so much time accessing the content, but taking action on the things you need to build and the stories you need to tell," Christina explained.
Helping Nonprofits Beyond Coaching Corps
Box.org's approach to capacity-building initiatives isn't limited to Coaching Corps. A few weeks ago in London, Box.org and TechSoup partner Charity Digital (formerly Tech Trust) hosted a "skills swap" event. At the event, 30 small to medium-sized U.K. charities attended and gained valuable information regarding the use of technology at their organizations.
Here's an excerpt from a blog post by Box.org executive director Bryan Breckenridge, who attended the event:
"We learned how to properly vet and build a relationship with a software provider before signing up with them, how to build subject lines for more effective emails, how integrations with a CRM tool can elevate grantmaking and volunteer management, how to manipulate large datasets and build pivot tables, and how to navigate and understand the ins and outs of GDPR.
"It was fun to see our Box employees dive into these conversations, simultaneously sharing their expertise and learning from the charities. From the outside, it seemed energizing for them to see the impact of what they can do, utilizing the skills they use every day. It also helps us to better understand the possibilities of how we can continue to partner with charities through our employees."
Stateside, Box.org also just finished up with its Box SE (sales engineer) Summit for Good in San Diego, California. There, 100 Box SEs assisted three nonprofits — Kiva, Oxfam, and TechSoup — in analyzing business processes and challenges that are candidates for digital transformation using Box technology.
Jeff James, director of enterprise sales engineering at Box, further explained the goal of the event. "The nonprofit participants would get meaningful solution ideas that could dramatically change their business, while the SEs could work in large groups to test their teamwork, creativity, problem discovery, and presentation skills," he said. "The outcome far exceeded my expectations, with several SEs commenting that this exercise opened their mind to so many new ways to volunteer and make an impact with their local community."
Barbara Shaughnessy, senior program manager of strategic partnerships at TechSoup, attended the summit and agreed.
"The Box SE Summit for Good was a unique and innovative approach to provide digital-first solutions to real-world challenges faced by nonprofits," she said. "Box SEs have provided the foundation for CCM (cloud content management) best practices that will benefit all Box nonprofit customers."
The sum total of each of these events was an increased knowledge base in using a powerful digital tool. And these results were facilitated by a unique opportunity for Box employees to give back to causes they support.
Box.org: Helping Nonprofits Organize Content to Do More Good
All of these efforts — donations, capacity-building sessions, and more — are designed to help organizations manage their content. That way, the content can be effectively used in the pursuit of their missions.
"Our vision with Box.org is to power how the world does more good together, and for us, these programs allow us to really make sure that when we're donating our product, we're also making sure that nonprofits are able to fully utilize it to collaborate and more effectively work with one another internally, with other organizations, and with their beneficiaries," Christina said. "And we feel like being able to partner up with organizations really helps everyone do more together."
She also highlights Box's partnership with TechSoup and the way in which it helps power this mission.
"Over the years, TechSoup has been an incredible partner, connector, and thought leader for Box and the now thousands of nonprofits we have the privilege of serving. We appreciate TechSoup's leadership in the tech for good space and we're grateful for its continued partnership as we grow our nonprofit programs," she said.
If you're a nonprofit interested in receiving a product donation from Box, visit the Box Donation Program page at TechSoup. And if you already are using the software but think you could use some free, expert support, take a moment to check out Box's Coaching Corps program.
Additional Resources: Box Cloud Storage for Nonprofits