Are you ready to get started with the Google Ad Grant? Google Ad Grants is run through the Google for Nonprofits program and offers up to $10,000 per month of in-kind Google advertising dollars to qualifying nonprofits. When managed correctly, this grant provides nonprofits with a way to leverage the power of digital advertising and search engine marketing for good.
In light of the global COVID-19 health crisis, online connection and digital marketing have taken on a new level of importance for the social impact sector. Times of uncertainty lead to new concerns and changing needs from your users. Your organization can use the Google Ad Grant to answer your supporters' questions, provide vital care and information, and activate your audiences for your cause.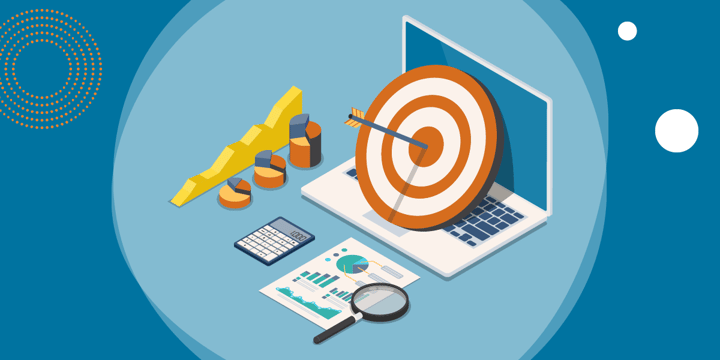 You can master the basics of the Google Ad Grant with TechSoup's Google Ads Grant Seminar Series, which will teach you how to get the grant, how to keep it, and how to optimize your account. Once you've set up your account for success, try the following tactics to build your creative campaigning skills and make sure your ads continue to reach the users who need your services the most.
TechSoup recently presented this webinar on how to get started.
1. Organize for Impact
Well-structured accounts and campaigns lead to cleaner results and more impact. When you're cleaning up your Ad Grant or setting up a new campaign, don't forget to consider your team's management experience. Your campaigns will be much easier to maintain over time if your topic organization, naming conventions, and digital goals are clear to everyone who works in the account.
2. Start with Your Digital Goals
Speaking of goals, don't build a new campaign until you've aligned on the desired outcomes. Are you promoting awareness, driving leads, or asking for donations? How would each of these digital goals change the audience searches you're trying to target, or the messaging of your own ads and landing pages? Whether it's a resource download, an email signup, or a donation, make sure that you can connect your ads to your on-site outcomes and review performance data. If you don't already have a web analytics tool, we recommend Google Analytics. It's free, and it plays nicely with the Ad Grant.
3. Meet Users Where They're Searching
Creating keyword lists for your campaigns and ad groups isn't a "set-and-forget" aspect of Ad Grant management. It's important that you're serving the right ads to answer your users' search queries — and remember, your users don't necessarily speak about these topics the way your expert team does. It's crucial to use keyword data from your web analytics and the Ad Grant Keyword Planner to get started with the most valuable keywords. But we still recommend staying on top of Google Trends and changing search patterns over time. Consider how seasonal shifts and timely national or global conversations will affect your users' online questions. You can also analyze search trends to find holes in your own content or ad strategies and identify opportunities for new campaigns.
4. Find Creative Campaign Opportunities
In the age of coronavirus, nonprofits have to be creative about finding ways to connect with their supporters, especially with adjustments to traditional events or programs. Be proactive about looking for opportunities to test new ideas. Are there holidays or awareness days that provide a relevant hook for your search ads? How could the Ad Grant support promotion for new online events? If disaster or crisis response plays a role in your work, consider how your ads could be set up to make space to provide fast-action information or relief as well.
5. Always Be Testing ...
… and trust the data! It's required that every Google Ad Grant ad group have at least two ads, so use this as an opportunity to A/B test everything (not all at once, though). Test ad headlines, descriptions, display URLs, dynamic keyword insertion, or calls to action. What do your users respond to? Let the data do the talking and incorporate lessons across all digital advertising.
The Google Ad Grant can be a great way for your nonprofit to build connections and drive impact at no cost to your organization. Learn more about the Google Ad Grant with TechSoup and Whole Whale.
Additional Resources