A Google Ad Grant can dramatically improve marketing impact at your nonprofit. However, it takes careful planning to use the $10,000 available for Google advertising campaigns in the best way possible. It's important to set things up correctly to create a plan that will be both effective and sustainable in the long run.
Let's take a look at six steps to make your Google Ad Grant strategy a success.
1. Pick a Leader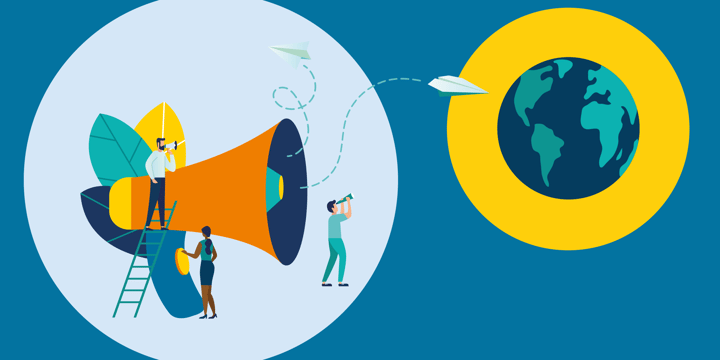 Identify an account lead and set up a system for maintaining the Google Ad Grant account. It's important to determine several things:
How will the lead report performance to others?
How often will they log in to maintain the account?
We recommend you log in at least once a week; Google's best practices say once every two weeks. There may be more time needed as you build out the account, or if you have seasonal events. But once you set up a robust account, an hour a week should be plenty of time to keep things up and running.
2. Brainstorm
Before you open your account, brainstorm the high-level search topics that might lead people to your site. Think backwards. If your site is the answer, what is the question? Be creative about keywords on which you'd like to capitalize. Use the following tools:
Google's autocomplete feature
Your own content!
3. Bucket Your Keywords
Organize your keywords into general categories. A good rule of thumb is that all of the ad groups within a campaign should lead to the same landing page. If you plan on doing any geo-targeting, you'll want to separate campaigns accordingly (for example, a Germany campaign and an Ireland campaign). This is because Google Ads only allows you to adjust geographic targeting and most other settings at the campaign level.
4. Identify Landing Pages
These should be conversion-oriented pages with a clear purpose and a clear call to action (you should already have these in mind as a result of your keyword planning). It's OK to have more than one landing page in mind if you have a larger site. Check out this post to read about our six laws of the landing page.
5. Write Ads
We recommend starting with three ads per ad group. From there, you can see what messaging performs the best and introduce new copy to try to beat your top ad each week. You only have so many characters, so be sure to make the copy compelling. Test statistics, questions, and different value propositions to see which resonates most with your audience.
6. Analyze and Repeat
Make sure your Google Ads account is linked to Google Analytics so you can analyze which campaigns and keywords are performing the best. Then, build on what's working and rethink what's not going well. In fact, it would also be a good idea to register for TechSoup's Gotta Get Analytics learning track. Great campaigns are built on clear data, so it's important to know how to analyze the results of your advertising efforts effectively.
And if you'd like to dig deeper into building a stellar Google Ads strategy, take the Google Ads Grant Seminar Series. This four-part series will both walk you through the application process and further elaborate on all the steps you need to take to make your Google Ads campaign a success.
Additional Resources for Nonprofit Websites