One of the core community services offered by many libraries is public-access computer labs. As you'll know if your library has one, setting up and maintaining a computer lab can be expensive, with an overwhelming range of hardware and software options to choose from.
In this blog post, we'll walk through the TechSoup offers that can help you to stretch your budget further when you set up or upgrade your public-access computer lab, all while maintaining high-quality services for your patrons and ensuring their privacy.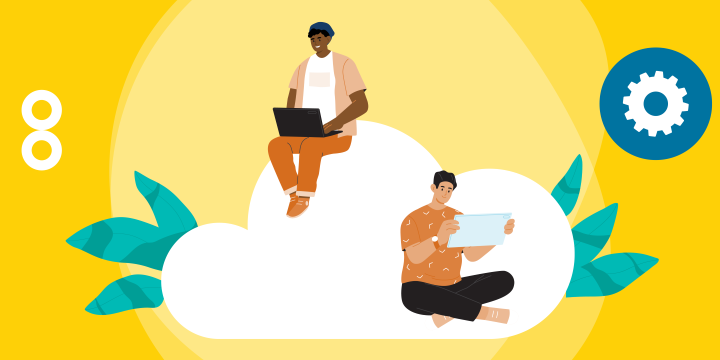 Computers
TechSoup members have a wide range of options for acquiring desktops and laptops, including new, pre-owned, and refurbished machines.
Depending on your needs, your budget, and your physical space constraints, you can choose from all-in-one desktops from HP, pre-owned Microsoft Surface laptops, brand-new monitors, and more. Your library can also get discounted computers and accessories directly from Dell, HP, and Lenovo, so you can make the most of the full range of options if you need something specific.
Software
Most libraries that operate a computer lab want to provide some basics to make the service useful for patrons, such as word processing tools and Internet access. Through TechSoup, you can access some Microsoft offers specifically for computer labs: These licenses may only be used on machines that are available to beneficiaries or the general public.
For basic word processing, email access, spreadsheets, and presentations, Office Standard is suitable for most public access needs. It includes both downloadable and online versions of Word, Excel, PowerPoint, Publisher, and OneNote.
You can install each license on a single computer. These "purchase once, use forever" on-premises licenses are ideal for computer labs since they are tied to a single device. This means that you don't need to create a cloud account for each new user.
You can also equip your public-access devices with Microsoft Windows Pro. This edition of Windows provides an extra layer of security for your users, protecting their data and using multi-factor authentication to prevent unwanted access to their accounts and information.
Networking
There are a few different ways that you can provide Internet access for your public access devices. For extra security, consider setting up a separate Wi-Fi network for your staff devices. That way, if you suffer from a virus or ransomware attack on your public-access network, it won't spread to your staff computers. This helps protect the personally identifiable information and other sensitive data that your staff handles.
If you run an off-site lending program such as a mobile library, you might want to consider using mobile hotspots such as those available from Mobile Beacon. They can be used anywhere with a 4G LTE connection, and they provide reliable Internet anywhere with a reasonably strong signal.
Many libraries also lend out these mobile hotspots to patrons, sometimes alongside portable devices such as laptops and tablets. This way, patrons can use them to contact family and friends, for job interviews, or other settings that might require a little more privacy than a computer lab.
Security and Policy
Even if your public-access equipment is on a separate Wi-Fi network from your staff computers, you'll need to ensure that there are some security measures in place to protect your patrons against cyberattacks. Norton, Bitdefender, and Avast CloudCare all provide robust protection against viruses, ransomware attacks, information theft, and other unwanted activity. Also, consider blocking malicious sites and look into developing a computer use policy in order to prevent security issues.
Another useful tool that can help you to improve security on your public-access computers is Reboot Restore Rx Pro. This software allows you to automatically reset computers to a default state, deleting any files that users have downloaded and resetting all other changes. This ensures that any malicious files are deleted and improves both data privacy and the function of your computers.
Get Started with Public Access
Libraries across the country are bridging the digital divide in their communities by providing public-access computer labs, offering wider access to the Internet and digital resources. If you're updating the technology in your computer lab, or setting up public access computers for the first time, check out the offers available in the TechSoup catalog to help you provide a great service.
Top photo: Shutterstock