When disaster strikes, charities and civil society organizations are often called upon to deliver critical aid. But what if a nonprofit itself is threatened?
Nonprofits today face a variety of potential disasters, from earthquakes and wildfires to cyberattacks and global pandemics. Below are resources from the nonprofit disaster recovery experts at TechSoup, outlining how organizations of any size can ramp up their disaster preparedness.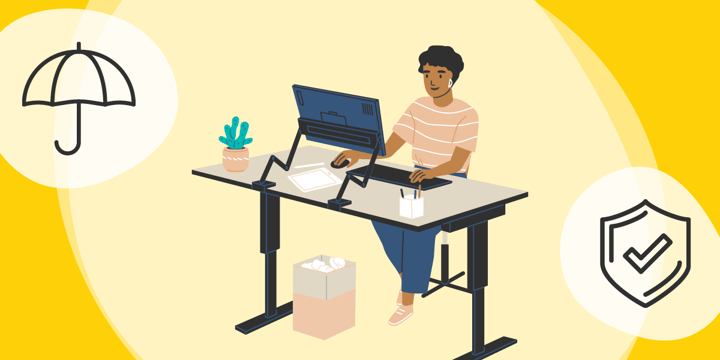 Disaster Preparedness Resources from TechSoup
Is Your Nonprofit Prepared for a Disaster? offers tips for continuing operations during the worst of times. The page features popular disaster recovery tools and specialized IT support services specifically for nonprofits.
Let's Talk About Go-Bags covers what items nonprofits should keep handy to safeguard core operations, such as organizational documents, key contact information, and backup technology.
The Nonprofit Disaster Planning and Recovery page from TechSoup has three step-by-step guides covering
Disaster planning and preparedness for ramping up nonprofit operational resilience
Disaster recovery for your organization's technology after a natural disaster such as a hurricane or flood
Disaster preparedness for staff for their safety and operational continuity
Disaster Prep: The COVID-19 Pandemic Edition
Few nonprofits could have predicted the stress and cost of moving their workforce remote as COVID-19 struck. This situation was very similar to a natural disaster in its suddenness and level of operational disruption.
TechSoup's COVID-19 Resource Page offers popular collaboration tools and remote access solutions, along with links to courses, helpful content, policy templates, and more. There are hardware and managed service offers — with access to even more savings through TechSoup Boost.
The Nonprofit Resources for Remote Work page is designed to help organizations quickly set up for remote work with minimal IT support. Organizations can access free and low-cost cloud solutions and two interactive training sessions on using Microsoft Teams at the TechSoup Digital Skills Center. There is also a primer on TechSoup Refurbished Hardware — offering affordable desktops preloaded with Windows 10.
Finally, check out the Cybersecurity Bundle from TechSoup to learn about the five steps a nonprofit can take to protect stakeholders. It features international security experts who will teach practical tips for boosting day-to-day operations and organizationwide resilience.
Securing Organizational Data
Nonprofits often work with the datasets of vulnerable populations such as asylum-seekers, homeless individuals, and domestic violence survivors. In the event of a cybersecurity breach, the information of these marginalized communities could be put at risk.
Building a Data Protection Strategy at Your Nonprofit offers guidelines for developing an effective data protection strategy, including tips on hosting and backing up data in multiple locations, protecting cloud-based data, and common data security mistakes to avoid.
In addition, this Encryption and Nonprofits blog post breaks down what all nonprofits need to know about data privacy and security.
Start Planning to Make Your Nonprofit More Resilient
It may not always be possible to predict how an emergency would affect your nonprofit, but there are a variety of ways to prepare for the worst. Below are some resources that outline the importance of preparing for any disaster.