Open data is digital data made available for free use among citizens. But there are often many technical and legal hurdles for anyone who may want to access open data.
In Ukraine, an open data ecosystem has the potential to spur massive social and economic progress. Open data can be used to transform business models or help public agencies boost efficiency in areas such as procurement, education, and local governance. In fact, Kyiv School of Economics estimates that open data can potentially contribute between US$746 million and US$903 million to the economy.
Apps4Cities is a project created by TechSoup Europe in cooperation with Civil Network OPORA to close the open data gap. Its mission is to empower everyday citizens to harness open data to build a better life for their communities.
Every year, The Apps4Cities project collaborates with cities across Ukraine, selecting projects that leverage public datasets for social impact.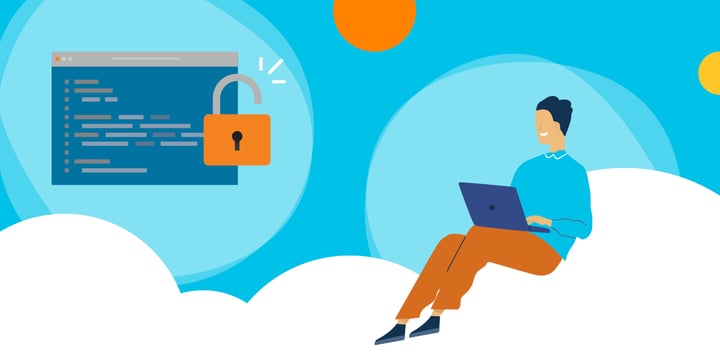 How Apps4Cities Works
Apps4Cities was launched in 2015. Today the project is supported by the National Endowment for Democracy, the Dani Mist project team from TechSoup Europe, and the GURT Resource Center.
Each year Apps4Cities invites teams of citizen activists from 35 major cities in Ukraine to come together with local NGO leaders and public officials to collaboratively engineer digital solutions that use public datasets.
Apps4Cities projects are judged by an online public vote as well as by a panel of data experts. Each solution presented at each Apps4Cities competition showcases the power of engaging communities from the ground up.
Read on to learn about solutions developed by Apps4Cities last year.
Apps4Cities Finalists
In February 2020, finalists were invited to a three-day workshop with Apps4Cities trainers. Participants refined their data and developed the technical project descriptions into prototypes. The projects were then published on the Apps4Cities website for an online vote.
During the voting period, Apps4Cities conducted a national social media campaign that promoted the benefits of open data among local communities in Ukraine. Public votes were weighted 50 percent in tandem with those of the project jurors.
Below are the winners for this year.
A Streamlined Education Portal for Kolomyia
The city of Kolomyia has lacked a comprehensive tool for students and their families to access information about local school activities for years.
To address their needs, The Kolomyia Project created a web portal featuring detailed information on upcoming educational activities and events. Diagrams, graphs, tables, and other interactive elements distilled vast amounts of data into an accessible format.
The platform contained information on the following: levels of education, pedagogical infrastructure, financial well-being, energy efficiency, depersonalized exam results, and other data.
Originally available for municipal schools only, TechSoup supported the Kolomyia city council to extend the Kolomyia Project to kindergartens. A local team of developers even created an additional extension on the project website free of charge.
Preserving Air Quality in Lutsk
Lutsk is the third most polluted city in Ukraine after Mariupol and Odessa. The Lutsk Project sought to create a snapshot of local air quality via automatic data collection and real-time alerts.
The team developed a two-part digital solution, featuring a web platform that gathered data from various pollution sources. The second part of the project was a chatbot that offers insights into pollution levels and advice for managing potential health impacts.
The Lutsk Project is an exciting development for any Ukrainian city that has similar air pollution issues.
Outcomes
The Kolomyia and Lutsk projects were officially launched in June 2020, with the Lutsk and Kolomyia city councils assuming juridical ownership and responsibilities.
Thus far, traffic to Kolomyia's online website and application has consisted of mostly new users (72 percent). As a new school year approaches, the team hopes to see even more parents, teachers, and students using the service.
In addition, the Kolomyia Project has received interest from the Ukrainian Ministry of Education — which is creating a similar application for neighboring cities. The GURT Resource Center is conducting consultations on behalf of the Kolomyia Project and currently offers municipalities an opportunity to access platform data via a Creative Commons Attribution 4.0 International license.
Meanwhile, Lutsk's online service anticipates even more users at the end of October, when the air has historically become more polluted in Ukraine. The project received honorable mention in local media, earning a segment on the New Volyn channel. During the report, journalists asked residents for their opinions about the service. Respondents praised the solution's helpfulness and thanked local authorities for launching the initiative.
Ramping Up Local Impact
Thus far, Apps4Cities has engaged over 30 teams of open data enthusiasts, public officials, and CSO leaders. And this year, there are many exciting project developments to look forward to.
Below are highlights of how it is planning to expand open data collaboration between municipalities across Ukraine and beyond.
Boosting Open Data Skills Online
This year, Apps4Cities will launch a free open data course online, featuring educational materials and methods from Apps4Cities Ukraine and Dani Mist. The course will also be translated into English and adapted for an international audience.
In the following years, Apps4Cities plans to promote open data among civil society organizations and local activists in countries within the TransarenCEE network.
Driving Local Learning
Recently, Apps4Cities collaborated with the Dani Mist project on a visit to the Dubno city council by the group of public officials from Burshtyn city council. Participants learned how residents in Dubno have prepared open datasets to launch an open data portal, modeled on a platform created by Dani Mist.
This year, Apps4Cities will invite Dani Mist participants to an online edition of the Personal Democracy Forum in Ukraine.
Fostering Local Accountability
Between 2018 and 2019, Apps4Cities launched over 900 open datasets in Ukraine, published a guidebook for data practitioners and enthusiasts, and developed an open data policy report for 150 cities. Seven data audits in the cities of Kolomyia, Irpin, Kremenchuk, Burshtyn, Poltava, Donetsk, and Kramatorsk were also completed during this period.
What Is Next for Apps4Cities?
Apps4Cities is just one example of technology-driven solutions created by TechSoup Europe. The TechSoup Global Network partners serve 512,000 nonprofits in the region, sponsoring events, digital training, and conferences within the areas of capacity building, civic engagement, social innovation, and digital inclusion.
Apps4Cities plans to continue kick-starting local open data movements across Ukraine through social media and local outreach.
Join the Apps4Cities Community
Follow Apps4Cities on Facebook — featuring upcoming open data events and educational materials. Join today to tap into a supportive community making data more useful for business and local government.