If you're a nonprofit, using social media is no longer optional — a Facebook page needs to be part of your outreach strategy. But very few organizations are accurately measuring the success of their organic and paid social media strategies. If you're not using Facebook Insights and Facebook Analytics to measure the outcomes of your nonprofit's efforts on Facebook, you're missing out on major opportunities to optimize your strategy.
When used properly, these tools can give your nonprofit valuable perspective. You can learn how your audience is engaging with your content on the Facebook platform and how those users move on to consume content and convert on your site.
Using Facebook Insights and Analytics
Facebook Insights makes it easy to understand who you're reaching with your posts, when they're reaching them, and how your audience is interacting with them. Facebook Insights also tells you who your audience is so you can better tailor content to their interests and needs.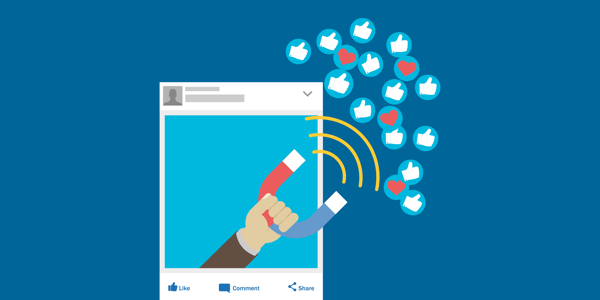 Facebook Analytics uses the Facebook Pixel to collect detailed information about how people use your organization's site. It lets your nonprofit dive even deeper and understand how people interact with your organization after they leave Facebook and go elsewhere online. Used together, Facebook Insights and Facebook Analytics allow organizations to measure the true impact of their organic and paid social initiatives.
Understanding Facebook Ads
Advertising on Facebook can be a great opportunity to build and grow your digital audience. It can also expand your digital goals beyond your website and put the great work your organization is doing in front of more eyes.
As social media continues to evolve into a pay-to-play environment for brands, it is important for organizations to enter the playing field. Facebook ads allow you to grow your following, ask for donations, build out your email list, or generate traffic to your site. Studies show that organic growth and reach are consistently dwindling as Facebook tweaks its algorithm, so posting links to your website content is no longer enough.
Facebook advertising isn't just a way to get more eyes on your page or website. The information you gather from advertising can tell you a lot about your audience, your content, what's working, and what's not working.
This information can help inform the direction of the content you create, generate new ideas, and help you reach a demographic of people you may not have considered. You also don't need much to get started. Putting aside at least $50 to run a short campaign can generate successful results.
Learn More with TechSoup Courses: How Nonprofits Can Use Facebook Ads
TechSoup has partnered with Whole Whale to bring you two courses to help dispel the mystery behind Facebook ads. Join our online courses on Facebook advertising to learn how to use insights and analytics to inform your organization's strategy and how to build, manage, and optimize your Facebook ads. Jump right in and see how you can make powerful online tools work for your organization.