In a small village up the Hudson River in New York, one small nonprofit is making a difference in the lives of local residents. Founded in 2003, Chiku Awali African Dance, Arts, & Culture of Rockland County is dedicated to fostering knowledge of African culture — particularly African dance and music — and creating programs that enrich the lives of community members.
In addition to dance and music classes, Life Skills Enrichment is a transitional program from adolescence to adulthood. It consists of a series of workshops offered to young people aimed at teaching crucial skills not always taught in a traditional educational environment. These include things like etiquette, issues affecting marriage and families, personal finances, and more.
"We're helping youth make this transition, and it's done so in a very African fashion," says Alexandreena Dixon, founder and executive director at Chiku Awali.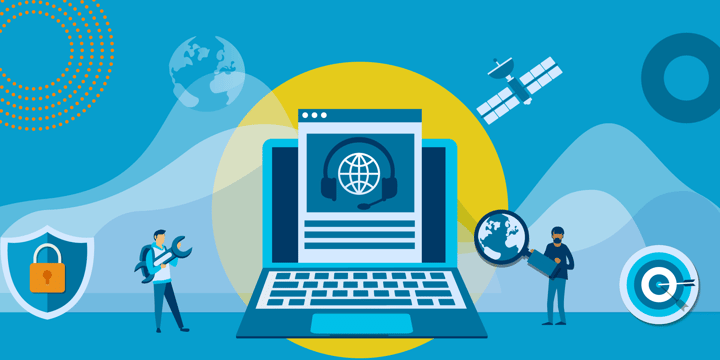 No Time for Technology Holdups
Because Chiku Awali is an organization on a tight budget, its resources need to be optimized in order to keep things up and running. Dixon herself is a volunteer, and she's at the helm of all operations at the nonprofit.
And with her busy traveling schedule to help with young grandchildren, she's even more reliant on properly functioning technology to run her day-to-day operations. "Since I'm working remotely, the biggest challenge is learning new things," Dixon says. "I'm in my seventies, so I don't have the same grasp of technology that young people have."
For many people in the nonprofit world, access to software alone isn't always enough. In Dixon's case, having reliable, timely, and affordable IT assistance — even though her technology budget is slim — is absolutely necessary.
"I can't afford to not be working on my computer," she says. "Invariably, there's something going on that I need assistance with."
Since she was already a TechSoup member, Dixon reached out to Help Desk services. She was able to get funding approved for a monthly help desk subscription, and she reports that the support has provided everything she's needed to address the variety of software-related issues that inevitably arise at an organization with no dedicated IT staff.
Personalized Support from Help Desk Services at TechSoup
Dixon first reached out to Help Desk services when her laptop — which is the hub for all that goes on at Chiku Awali — crashed. And while she had backed up all her files, she still needed help migrating all her backups to a new laptop. Dixon reports that Help Desk was able to walk her through the entire process, and things were back on track in no time.
She also relies on Help Desk to properly install and activate new software, such as Microsoft Office Standard. "For whatever reason, I sometimes cannot install new programs. I can do some small things myself, but at other times, I'm really not able to. But that's just what Help Desk was able to do. They remotely took over my screen, and they really knew what they were doing. While my attempts were just trial and error."
Dixon's $35 per month subscription allows for unlimited support from an on-call team of IT experts well-versed in the nonprofit space. In fact, for many small nonprofits, this solution fulfills most requirements from an in-house IT staff.
"They've been great, I have no complaints," she says. "It's never a problem to get in touch with them during the time frames that I want, usually between 6 or 9 p.m. in the evening. And since they are already able to access my system, I just tell them what the problem is, and they take care of it. They are quite effective, and at this point they even know who I am when I call."
She continues, "What it takes them 20 minutes to do, it could take me 20 hours to do. It's been a godsend."
More Time for What Matters Most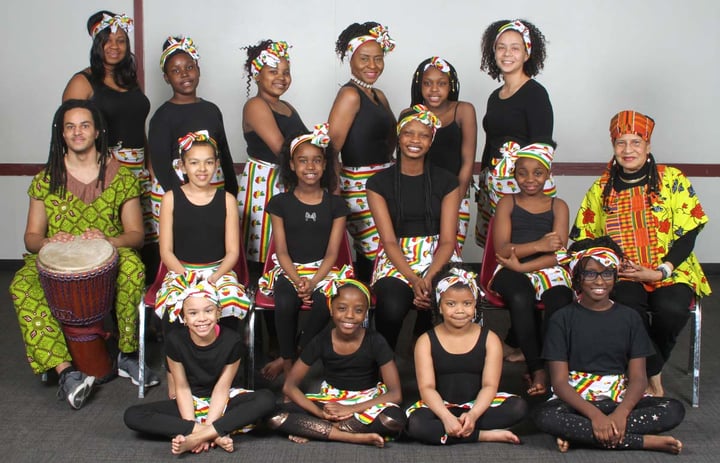 Dixon's Help Desk subscription is vital timesaver, and she's able to reinvest those hours in her organization.
"We can get things done faster, and that's the most important thing. I don't have to figure out how to get something corrected — time is precious for us. If I'm spending all my time trying to figure out a problem on the computer, that's not to the organization's advantage," she says. "Again, I can't function without my laptop. It's how I'm keeping abreast of everything the organization is doing. We use it for everything from making the tickets for our performances to sending out invoices with QuickBooks. If our software is not working, then our organization is not working. It's as simple as that."
Help Desk provides a vital service to Chiku Awali and its programs. Today, the African dance program produces over 20 African dance performances a year. Club Excellence teaches African-American culture in the United States to young people in the community. Here, the focus is on reading, crafting, cooking, STEM activities, and more. And for the musically inclined, African drumming classes are also held on a weekly basis.
Some of these activities are facilitated by volunteers, and they provide a great deal of benefit to the community. Among other things, if it weren't for Chiku Awali, there'd be no after-school dance program in the area. And thanks to Help Desk services from TechSoup, instead of fixing day-to-day technology issues, Dixon and her organization can focus their energy on what matters most.
Additional Resources: Tech Support
Photo: Collette Fournier Photography