If you're reading this, there's a chance that you know us best for our catalog of discounted and donated products for nonprofits and libraries. But we offer an entire array of services to help you reach your community, manage your systems and tech, move to the cloud, and learn new skills.
In this blog post, we'll go over some of our most popular offerings in nonprofit services and education.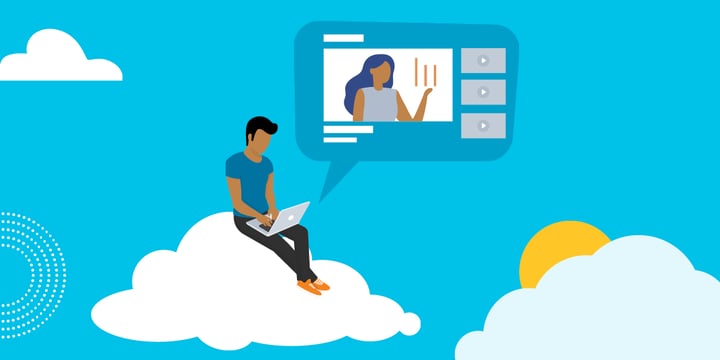 Marketing and Outreach
Whether it's reaching potential donors or members of the community that you serve, marketing and digital outreach can be a key component of carrying out your mission. TechSoup offers a number of services to help you improve your outreach efforts.
Website Services: Whether you are looking to revamp your website or just want a few pointers, our collection of affordable website services are for you. These customized services are designed to address your website needs, whatever they are. Learn more.
Digital Marketing Services: From email outreach to social media marketing, our team of nonprofit marketing experts are here to assist you. Get a one-time assessment or sign up for ongoing marketing support. Take a look.
Marketing Courses: Learn new marketing skills with our online training! Learn email marketing, social media marketing, and branding basics. We'll also show you how to make the most of the Google Ad Grants program.
IT Support
TechSoup offers a full suite of IT support solutions and services to meet your urgent technical support needs, keep your systems running smoothly, and help you plan for the future.
Help Desk: Got a one-off tech issue that you just can't solve? Our Help Desk team is here to provide affordable remote technical support. Get support for a one-time technical problem for $55 or sign up for ongoing help desk support for as little as $35 per device per month. It's an ideal option for smaller nonprofits. Learn more.
Managed IT: If you need comprehensive IT management, planning, and support, our Managed IT service is for you. In addition to help desk support, we'll manage your systems, maintain backups, install software updates, monitor for security and performance issues, and help you plan ahead. This is a good option for larger organizations with more complex technology needs. Get in touch.
All Access Pass to Successful Tech Planning: This four-part online course series will show you how to assess your organization's technology infrastructure and address your current and future needs. As part of this course series, you'll develop a full tactical technology action plan for your organization. Get started.
Moving to the Cloud
Not sure what to make of all this talk of "moving to the cloud"? Our experts can guide you to the solutions that best suit your needs, as well as get you up and running with your new cloud-based apps.
Microsoft Cloud Solutions Consultation: Microsoft 365 and Office 365 come with plenty of powerful apps, services, and features. If you aren't sure which option is right for you, though, our experts are here to guide you to the right solutions. Contact us.
Office 365 Support Services: OK, you've got your Microsoft cloud licenses. What next? Turn to our Office 365 Support Services. We can get your email up and running, migrate your data, and support your IT staff through your transition. Get support.
Microsoft Digital Skills Center: This one-stop learning spot features online training for the Microsoft apps and services you use every day. Learn about standbys like Excel and Word, as well as modern cloud-based apps like Microsoft Teams and Power BI. Explore our courses.
By the way, TechSoup is a certified Microsoft Gold Partner. Find out what that means for your nonprofit.
More Ways We Can Support You
Of course, we don't stop there. Here are some other solutions and services that we offer nonprofits.
TechSoup Courses: In addition to the aforementioned Digital Skills Center, we offer online training and courses on social media marketing, tech planning, grant writing, remote work, and a wide range of other tech topics in language relevant to nonprofits and libraries. Some courses are self-paced, while others are live to facilitate group learning. Take a look.
Office 2019 Installation Services: Office 2019 licenses available through TechSoup have a different installation process than prior versions. If you need a hand with installing the current release of Office, our affordable Office 2019 Installation Services are for you. We can remotely install Office on your computer for as little as $30. Learn more.
TechSoup Boost: If you're looking to get more out of your TechSoup membership, might we suggest signing up for TechSoup Boost? A Boost subscription provides access to deeper discounts, special offers, and waived admin fees on select products. You'll also get a $25 voucher that you can use toward any product that isn't in the TechSoup Boost catalog. Boost subscriptions range from $79 to $149, depending on your organization's budget size. Boost your nonprofit.
Top photo: Shutterstock