We are proud to announce that TechSoup is now a Gold Certified Microsoft Partner in Cloud Productivity and Small and Midmarket Cloud Solutions. TechSoup has been providing free and low-cost access to nonprofits around the world to Microsoft Cloud Solutions for some time now. This has been such important work that we invested considerable time and resources to deepen our knowledge of the solutions. This ensures that we continue to be a trusted resource for our nonprofit members for expert advice and support.
The Gold Certification essentially empowers us to provide you with faster response times and top-notch support for your Microsoft Cloud subscriptions like Office 365 and Microsoft 365. It also gives us the ability to escalate cases directly with Microsoft when needed.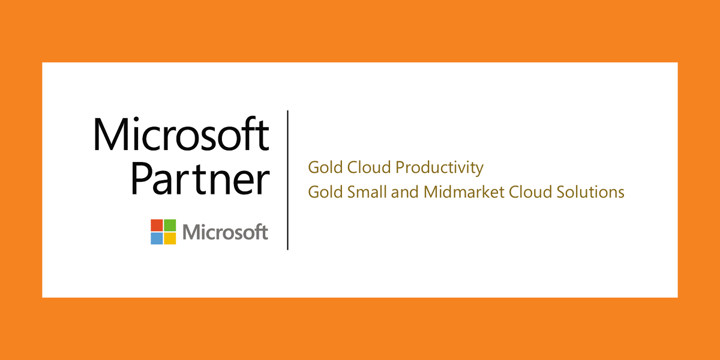 What Is a Gold Certified Microsoft Partner?
Microsoft Certified Partners are organizations that are officially licensed to provide Microsoft-related products, services, and support. Microsoft Gold Certified Partners are Microsoft's most highly accredited independent technical support providers. We wanted this top certification to be able to give our members the best support and guidance possible for their Microsoft Cloud subscriptions. In order to even qualify for the Gold Certification, TechSoup needed to showcase our reach and prove our technical competency.
We invested in this certification because more and more nonprofits are moving to the cloud. The pandemic and the move to remote work by so many of our members has really accelerated the move to cloud adoption. Decisions on how to make the move can be tough, so we need to be as knowledgeable and supportive as possible for you.
What Does This Certification Mean for Your Nonprofit?
This certification means that our Microsoft Cloud Solutions support team is highly skilled in helping you through your entire journey through Microsoft Cloud adoption. Whatever new subscriptions you choose will be tailored to your work, your budget, and the size of your organization. In addition, if you get your Microsoft Cloud licenses through TechSoup, we can make sure that if we cannot resolve an issue for you, we can escalate directly to a Microsoft support group.
Here is the expert advice, training, and support TechSoup can now offer you.
We also have additional support options as well — even if you don't use Microsoft Cloud Solutions. Help Desk is a super affordable 10-hour help desk bundle that nonprofits can use as required over a one-year period.
Our Managed IT service is designed for organizations that need more dedicated support for their technology. It provides end-to-end support for all issues, hardware and software backup, admin support, Office 365 support, security, and performance monitoring, as well as ongoing technology planning. This service costs far less than hiring your own IT support staff.
A Complete Support Ecosystem
TechSoup's new Gold Certified Microsoft Partner status is just the latest thing we're doing to give our members a complete support ecosystem for their migration to Microsoft Cloud Solutions. We have tailored this array of expert advice, training, and support for our nonprofit members, large and small, to make their journey through cloud adoption as easy as possible.
Resources
Top photo: Shutterstock