At TechSoup, we're committed to empowering nonprofits to use technology at their highest capacity so that more good can be done in the world. In fact, our recent launch of the Microsoft Digital Skills Center for Nonprofits on the TechSoup Courses platform marks a new stage in our commitment to the organizations we serve. It's a collaboration between TechSoup and Microsoft that combines great product content from Microsoft with TechSoup's deep understanding of how nonprofits use technology.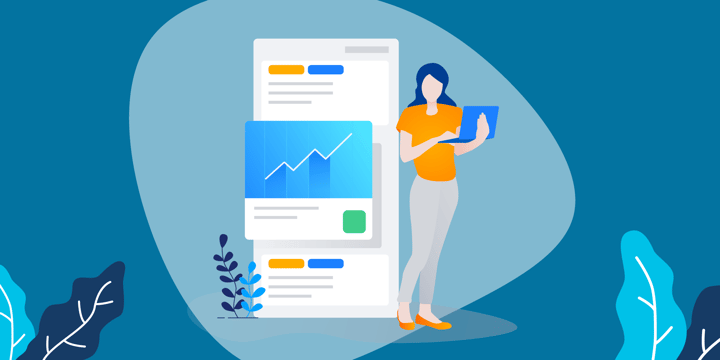 The Digital Skills Center exists within the TechSoup Courses platform, and just like our other educational offerings, everything has been developed specifically for nonprofits. Digital Skills Center courses are packed with use cases from organizations just like yours, and we'll be adding new courses on popular applications like Teams, Power BI, and PowerApps and how nonprofits can use them effectively.
A recent survey conducted by Microsoft found that more than 60 percent of nonprofit respondents desired more IT training. In response, Microsoft seeks to provide this training to 1 million nonprofits by 2023. Thanks to a robust set of high-quality educational materials from Microsoft, coupled with the depth of experience and existing reach behind TechSoup Courses, the Digital Skills Center is a major step toward this goal.
"For smaller nonprofits to make the greatest impact against their mission, they must have access to technology and the ability to effectively utilize it," says Justin Spelhaug, general manager, Tech for Social Impact, Microsoft Philanthropies. "TechSoup is one of our leading partners in the nonprofit sector, and together, we are excited to deliver learning paths for digital skilling and product training."
Since 2017, TechSoup Courses has helped nonprofits scale their impact by developing training content contextualized to nonprofit challenges. Our courses help organizations adopt technology, processes, and behavior to support nonprofit digital transformation. Since then, over 13,000 users have used the platform to build their skills and scope of impact.
Strengthening digital literacy, enabling cloud adoption, and building technology-forward strategies are critical to nonprofits working on social, environmental, and educational issues.
We're thrilled to expand these offerings by helping organizations make the most out of the Microsoft solutions they are already using.
Innovative Learning Opportunities with Nonprofits in Mind
The inaugural offering from the Digital Skills Center includes 12 courses centered around Microsoft's core productivity tools: Word, Excel, and PowerPoint. We chose these because we know that hundreds of thousands of nonprofits all over the world rely on these solutions to make their organizations run smoothly and efficiently every day. These courses are designed to help you get the most out of the tools you know and love, showing you quick tricks and shortcuts that can help you save time and money! These courses are also made available for free so that any nonprofit staff can access them easily. Organizations can share these free courses with their staff to ensure that they are trained in the products that are used daily.
Also be on the lookout for more great content in the coming months, with topics including
Intro to Microsoft Teams for Nonprofits
Project Management and Collaboration Using Teams
Impact Measurement Using Power BI
Building Dashboards for Nonprofits
Intro to PowerApps for Nonprofits
Project Management Using Project
The Digital Skills Center focuses on "microlearning," in which learning objectives are delivered in bite-size portions that are instructionally more effective and enable content to be easily searched. This format also allows courses to double as on-the-job support materials. Additionally, all courses are available on demand, so you and your staff can progress through each learning path at a pace that fits your needs.
Upon completion of learning paths, individuals will be eligible to receive learning certificates, making the Digital Skills Center a valuable resource for staff professional development at your organization.
Getting up to speed with these tools serves as a valuable investment in your own skill set, your organization, and ultimately, your mission.
We're Just Getting Started
The Digital Skills Center isn't our first educational opportunity around Microsoft products, and if you haven't already, you may also want to look into our Microsoft Cloud Solutions Bootcamp. It's an all-in-one overview of everything you need to get started on your journey to the cloud.
But the Microsoft Digital Skills Center is a new frontier for nonprofits in terms of optimizing some of the most widely used software on the planet. We'll be gathering tons of feedback from participants to learn more about the specific needs of our learning community, and we will constantly be updating our catalog based on what we hear from you.
You can also look forward to new, role-specific learning paths for nonprofit professionals, such as Microsoft for Program Managers, and more. In the meantime, take a moment and start exploring the Microsoft Digital Skills Center for Nonprofits from TechSoup today.