Each year, the Microsoft Inspire conference is held in order to inform its partner community about the road ahead in terms of products and innovations. It's also an opportunity for people to connect with one another. They'll learn how to offer the best Microsoft solutions to help meet and contribute to Microsoft's mission to "empower every person and every organization on the planet to achieve more."
As a longtime provider of Microsoft products to nonprofits around the world and a recent partner for cloud solutions, TechSoup was in attendance. Over the course of several days, we got a clear picture of the direction Microsoft is headed (deeper into the cloud). And we noticed some changes on the horizon that will ultimately benefit nonprofits using these products every day.
Let's take a look three major (and nonprofit-relevant) insights TechSoup took away from Microsoft Inspire, which was held last month in Las Vegas, Nevada.
Microsoft Will No Longer Support Key On-Premises Products Beginning in 2020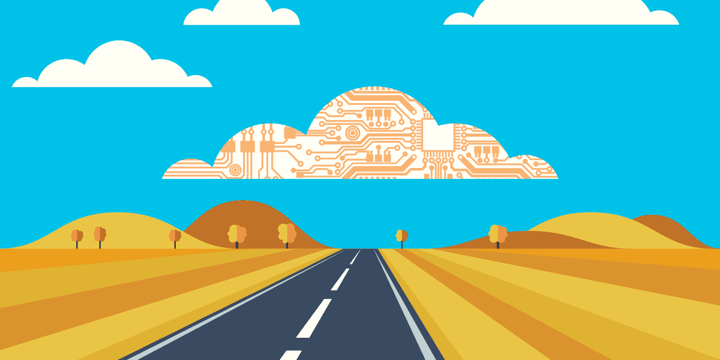 Although Microsoft ended mainstream support for both Windows 7 and Office 2010 in 2015, it still provides extended support for these applications for an extra five years. This extended support, along with extended support for Windows Server 2008, will end in 2020. Extended support for SQL Server 2008 will end in 2019.
All of these applications will still function when their extended support runs out. But after that time, those products will no longer receive security updates, patches, version upgrades, or customer support from Microsoft. This is critical for nonprofits to pay attention to so that they maintain the security of their systems and data.
"The lack of security patches is especially important for server products and for the Windows operating system," says Shruti Ramaswami, Microsoft relationship manager at TechSoup. "Without these, you risk having a system and data that are more vulnerable to security threats. When you think about the sensitivity of some of the data nonprofits around the world are collecting to serve vulnerable populations or youth, or even just personal information, having an unsupported operating system or servers could be a real threat."
The takeaway for your nonprofit: Now is a good time to start thinking of making the switch to cloud products such as Microsoft 365. It bundles Windows 10, Office 365, and Enterprise Mobility + Security (or EMS, for enhanced security and control over the devices your staff use). Additionally, Microsoft Azure (an integrated suite of cloud services) can handle all your server-hosting needs.
If you are still transitioning your organization to cloud solutions, we would, at a minimum, recommend upgrading to the newer versions of the products before the end-of-life support kicks in. Microsoft also has a special offer for organizations running the 2008 versions of Windows and SQL Server to get them upgraded and secured. And TechSoup can connect you with nonprofit Microsoft Azure experts for help with these implementations.

Microsoft 365 F1 Licenses Are a Great Option for Nonprofits
Designed for frontline workers (think field staff and volunteers), Microsoft 365 F1 licenses can be a great, low-cost licensing solution for nonprofit organizations. Microsoft 365 F1 licenses include Windows 10 in S mode (a "lightweight" version of the Windows operating system), Office Professional Plus, and EMS for device and security management.
"This is particularly interesting for nonprofits that have lots volunteers, or staff working remote or in the field," Ramaswami says. "They don't need all the features of the entire operating system on their laptop. They need some basic features and apps and want to have a solution that is as nimble as possible. And the EMS component lets the IT team rest easy about security breaches if a laptop, tablet, or phone is lost in the field."

These licenses also provide the same security features and all of the Office 365 capabilities an organization would get with the Microsoft 365 E3 solution. With the use of EMS, you can enhance your organization's productivity and security by creating unique operating system profiles for different users. This feature means that volunteers and staff with distinct roles only access the functionality they need.
"It makes their operating system more efficient, it makes it quicker, and it's secure because you have control over each individual desktop, or 'endpoint' if we're using Microsoft language," Ramaswami says.
The takeaway for your nonprofit: Look at the new Microsoft 365 F1 license for your field or volunteer staff. If you need assistance evaluating which option is best for your organization, contact TechSoup's helpful customer advice team to talk over the different licensing.
Microsoft Will Maintain a Focus on Security
In recent years, cybersecurity has emerged as a pre-eminent concern in all things tech. And perhaps the best way to improve data privacy and security at your nonprofit is to make the switch to cloud-based versions of your day-to-day software. This switch is particularly important for nonprofits in which patching and updating applications can get de-prioritized over program support work.
"By moving to cloud solutions, you are ensuring that your organization has access to the most secure Microsoft solutions, whether it be through Office 365, Microsoft 365, EMS, or Azure," Ramaswami says.
Recent findings point out a 40 percent reduction in security risks after switching to Microsoft 365 — what Microsoft is calling the "modern desktop." This benefit is the result of features like improved email threat monitoring in Outlook, as well as Microsoft Edge browser protections (to keep your staff from clicking on those enticing pop-ups). It's also the result of Microsoft Enterprise Mobility + Security (EMS) for device security and management.

EMS is particularly important because it helps monitor security configurations across multiple devices. Nonprofit staff are no longer using a single computer to get their work done — they're accessing documents and email on their phones and from home computers. Your organization's data is accessible and exists across a variety of desktops, laptops, and smartphones, and EMS allows you to protect this data, wherever it is.
The takeaway for your nonprofit: Nonprofits can be particularly vulnerable to security breaches because application patching and updating can be uneven (leaving systems open to bots searching for unpatched systems). And many nonprofits are unaware that they store data that is valuable for resale and exploitation in the "dark web." If you would like to learn more, TechSoup has security courses designed specifically for nonprofits. Or if you want to talk to someone about the Microsoft security features in EMS, you can contact our friendly customer advice team.
Much more was discussed over the course of the conference. If you're interested in accessing the sessions on demand, they are available at the conference site. But the key insight for your nonprofit, simply put, is this: there is no better time to think about your technology needs and begin your transition to a cloud-first world.
Additional Resources: Microsoft Cloud Services for Nonprofits