The increasingly globalized nature of businesses today — nonprofits included — has created a need for formal contract processes that do not require the signer to be physically present. This trend has increased with the growing popularity of flexible working patterns, not to mention the sudden need for remote working at the outset of the COVID-19 pandemic. signNow from airSlate is a great tool that helps nonprofits be more efficient, delight donors and volunteers, and save both paper and money. All signatures are safe and secure and can be tracked in real time through a court-admissible audit trail.
By accessing signNow through TechSoup, your organization can get a 40 percent discount on a holistic and efficient solution. Read on to learn more about signNow for Nonprofits.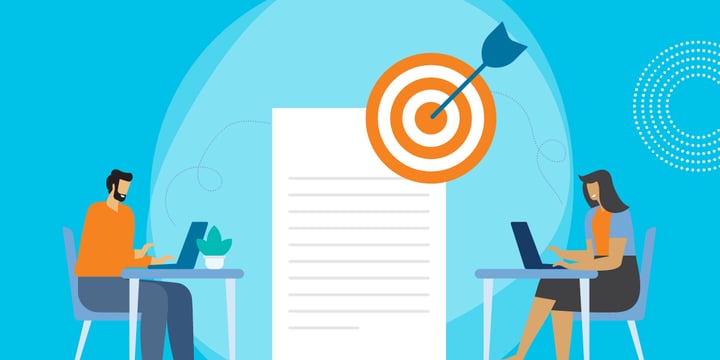 Why Use E-Signatures?
Sending documents electronically is easier, faster, and more efficient for all involved. Even outside of the need for remote working solutions, e-signatures are becoming the norm when signing contracts, approving invoices, and managing other documents. They are just as legally binding as physical signatures, and they allow for much easier paper trail management.
Easy compliance with industry standards with regard to information security, legal regulations, and GDPR allows organizations to ensure that sensitive information is kept away from prying eyes. And again, by sending and signing documents electronically, you can track all document changes with a detailed, court-admissible audit trail.
signNow Integrates with Your Existing Applications
signNow lets you work inside the solutions you already use and love. It offers out-of-the-box integrations and can easily incorporate e-signatures in a large range of productivity tools, including Salesforce, Microsoft Dynamics 365, Microsoft 365, Microsoft Teams, Outlook, Word, Excel, and Google Drive. Keep reading to find out more about the benefits of using signNow to manage your organization's signing needs.
Increase Collaboration and Efficiency with signNow
signNow simplifies the e-signature process, allowing for an easy and secure procedure, no matter how complex your needs. The platform is easy to use, making it accessible to smaller organizations without access to an engineer or dedicated IT team. signNow allows you to create all levels of e-signing processes, from contracts to complex invoices to embedding e-signatures into an app or website, without needing any coding expertise.
You can also send and sign documents through a great mobile app. This opens up a wealth of possibilities for streamlining your organization's processes while knowing that your information is safe and secure.
signNow helps automate your document workflows. Create, collaborate, and share documents and reusable templates to save time. You can quickly assign signing roles and sign in a role-based order. Also, add your organization's branding, making for a quick, easy, and professional e-signing process.
Invite links can be sent via email, or you can even use signNow to sign documents in person. Further, you can define which signature types are allowed and add expiration dates on your documents in order to tailor your signing experience to the needs of your organization. Signing sessions can be conducted in a wide range of languages, making the platform accessible for international nonprofits and mitigating risk of translation issues.
Feel Confident Your Data Is Safe and Secure
signNow has worked hard to ensure that its e-signing process is safe and secure and meets compliance requirements. Its e-signature platform is compliant with GDPR, SOC 2, and HIPAA rules, ensuring that the information shared by your organization and your clients is protected on multiple levels. Payment Card Industry data security standards ensure that financial information is stored and sent securely, available only to those who have permission to view it.
Human error causes many security breaches and administrative issues with regard to sending and signing documents. By signing your documents electronically and automating your workflows, your organization can minimize risk. This means that your information and that of your clients or partners is kept much safer than it would be with a paper signing process. This also saves time spent mitigating such disasters by your team, giving you more time to focus on your organization's mission.
Access to 24/7 Support
signNow customers have access to 24/7 live chat and phone support. The airSlate team is ready to support you through any issues with setup and is on hand if you run into any issues while sending, signing, or receiving your documents.
Get Started Today with signNow
TechSoup's new partnership with signNow gives your nonprofit access to a user-friendly e-signing platform. The easy-to-use user interface, outstanding integrations, and focus on global meeting compliance standards make signNow a great solution to manage invoices, contracts, or any other documents. You can send documents with a legally binding paper trail, even tailoring your templates and adding your organization's branding, without needing a lawyer, an engineer, or even any coding knowledge. This makes it a perfect solution for nonprofit organizations of any size, allowing your team to rest assured that their HR processes are aboveboard and accessible.
Additional Resources
Top photo: Shutterstock